Posted by
henry
on Mar 5, 2013 in
Education
|
0 comments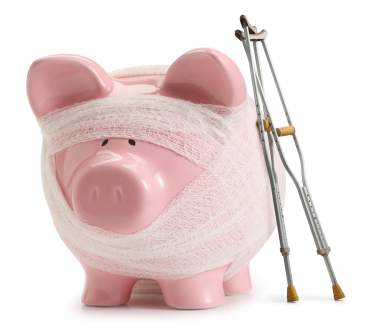 Going to college can be quite an expensive venture, but with the assistance of various government grants, many students may be able to attend college with some financial assistance. There are many different governmentally funded grants dedicated to people aspiring to go to college. With some research and understanding of how to apply, you may be eligible for any number of grants. Be sure to understand how the grant process works as well as what it takes to be approved. If you get a grant, it does not have to be repaid unlike other forms of financial aid, making it an ideal way to get extra money for school. Some grants will cover several years of education, while others are distributed per year, so you may need to reapply each year. Read all requirements carefully before applying.
Pell Grant
The Pell grant is one of the most well-known grants that are offered by the US government. In order to apply, you must be an undergraduate student and not already have any type of degree. How much money you will receive depends on a number of different factors including your current financial need, your plans to attend school, and how much it may cost you to attend college. Not everyone who applies for a Pell grant will receive one, so it is important to make sure you meet the requirements, and that you apply for the grant in a timely manner. A typical Pell grant award is approximately $5,000, but it can be slightly more or less.
Federal Supplementary Educational Opportunity Grants (FSEOG)
Another form of grant is called the Federal Supplementary Educational Opportunity Grant, or FSEOG. This grant is also a need-based grant geared towards students with low income seeking a college education, but it is for after they receive their bachelor's degree. The grant helps students who have already received a degree go onto postsecondary school. The Department of Education then uses a formula based on the applicant's information to determine the amount of the grant awarded. In addition, the college where the student attends must agree to contribute 25% of the total award. Currently, 3,800 colleges take part in the FSEOG program.
Teacher Education Assistance for College and Higher Education Grant (TEACH)
The Teacher Education Assistance for College and Higher Education Grant (TEACH), is a special grant designated for students who are attending college to become a teacher. This grant has a maximum allowance of $4,000 each year. In order to receive the grant, you must be attending college to earn a degree in a field that has high demand, sign an agreement where you will work in a school such as elementary, secondary, or an educational agency that is for students who are part of families that have low-income, and you must also agree to teach at least four years, eight years after you receive your teaching degree. It is important to note that this agreement's terms must be met, or the funds will convert into a loan, leaving you responsible for the repayment. This grant is geared towards those who have a passion for teaching and truly want to earn their degree in the field, along with meeting these obligations.
Iraq and Afghanistan Service Grant
The Iraq and Afghanistan Service Grant is a special grant designed for students of parents who have served in either Iraq or Afghanistan, and perished in the war. In order to be eligible, the student must have had parents who served in either war, and must have been at least 23 years of age or younger when their parents passed away as a result of the war, and do not meet the minimum Pell grant requirements. The parent's death must have occurred after the September 11th tragedy and as a result of fighting in either of the two wars. It can apply to students who were already in college as long as they were in college at least part-time. This grant is an excellent way to help students who have lost a parent continue their dream of going to college.
General Grant Resources