Posted by
henry
on Mar 15, 2013 in
Education
|
0 comments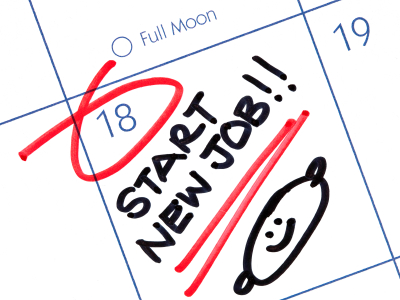 When going to college, the purpose is to work towards obtaining a degree and earn a living. Ideally, the student will enjoy their major of choice and all the time and effort put into a degree will pay off eventually. It is important to find a balance with having interest in the students study, and its ability to help find a good job.
Many degrees may be interesting, but do not have as many job openings as others. Additionally, there may be jobs or fields that will pay better than others. Before you choose your major, you should carefully consider the job outlook for your top choices. This information may help you make a calculated decision about what you choose to study, and what career you will pursue in the future. If you are returning to college later in life, it is even more important to have a solid plan in place so you can earn your degree more quickly.
Top 5 Occupations for Students with Associate's Degrees
You can earn your associates degree in two to three years from a junior or community college. Many people will get an associate's degree, and then use the money they earn from that job to fund a bachelor's degree. Tuition costs are generally lower for an associate's degree if you choose to go to a community college instead of a private school. This option is a good one if you want to learn a marketable skill quickly. It is also a good choice if you do not want to spend a long time in college.
Nursing is predicted to be one of the fastest growing jobs over the next few years. The job rate for nurses is expected to go up by about 26 percent. The average salary for a nurse is about $65,000. The rate of employment for Medical Sonographers is growing by about 44 percent a year, with the average salary being about $64,000 a year. If you are a medical sonographer, you will take the ultrasounds of patients. You can earn this training through many community college programs. Dental hygienists are also growing each year and earn on average about $68,000. This field is growing by a rate of about 38 percent a year. Veterinary technician jobs are increasing by about 52 percent over the next several years. They will earn an average salary of about $30,000. Physical therapy assistants earn about $38,000 a year, and their employment rate is expected to go up by about 45 percent. Most of the top growing jobs are in the field of medicine.
Top 5 Occupations for Students with Bachelor's Degrees
A bachelor's degree can increase your earning power more than an associate's degree. There are specific majors in college that will pay more than other jobs. You should take into account both the salary and the expected rate of growth for each job. There are also many different jobs available within a major. For example, someone majoring in math could teach, become an analyst or work in a related field. Take the time to research out your options before you make a decision.
Biomedical engineer is the fastest growing job for people with a bachelor's degree. It is expected to increase at a rate of 62 percent. The average salary is about $85,000. If you love planning parties or other events, you may want to look into event planning. This job is expected to grow at a rate of 44 percent. The average event planner makes about $47,000 a year. If you want to study a foreign language, you may be able to become a translator or interpreter. This job is growing at a rate of 42 percent. Its average salary is about $44,000. If this is a field that is interesting to you, you should consider the languages you study as this will affect your job security. Market research analyst jobs are expected to increase by a rate of about 41 percent through 2020. They will earn on average about $60,000 each year. The final growing field is health educators. They help teach people how to live a healthier life. The job growth is predicted to be about 37 percent. They make about $47,000.
Related Articles