Posted by
henry
on Oct 13, 2012 in
Education
|
0 comments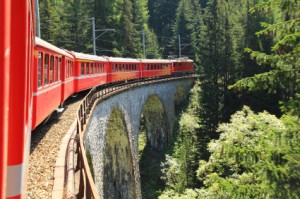 Traveling abroad is a huge opportunity for students these days. They have the option of completing a semester in another country, or gaining valuable work experience overseas. Of course, foreign travel also comes with its fair share of worries and risks. However, with sufficient advance planning and precautions, students and parents can ensure that the trip goes smoothly and safely. Read on to learn more about heading abroad as a student.
Learn As Much As Possible About the Countries In Which You Plan to Travel or Study
The first step is to research various destinations. Try to avoid countries where war and riots are on-going or likely to break out. While researching, find out about languages, customs, traditions, dress codes, and laws. All of this will help to prepare you and help you to fit in better.
Obtaining Passports and Visas to Travel, Study, and/or Work Abroad
In order to travel abroad, students will need a passport and (in most cases) a visa. Make sure to apply for these well in advance, since there can sometimes be delays in obtaining them. Visas are only valid for a certain period of time, so before applying you should have an idea of how long you will be away. To apply, you will need a completed application form, official ID, proof of your citizenship, and payment for the processing fee.
Medical Insurance and Evacuation Insurance in Case of Emergency Abroad
All sorts of things can go awry, wherever you are. If you happen to be far away from home, it is best to be prepared with a solid insurance policy. Medical insurance can help cover unexpected costs. In case you need to be evacuated in an emergency, evacuation insurance can take care of that too.
Know the Location of the Nearest U.S. Embassy or Consulate and Register with Them
U.S. embassies and consulates were set up in order to help U.S. citizens in other countries. As soon as you arrive at your destination, you should register with them. This will let them know that you are present there. If any problems crop up later, it will be easier for them to assist you.
What U.S. Consular Officers Can and Cannot Do to Help U.S. Citizens
A U.S. consulate can do a lot to help U.S. citizens who are in trouble. For example, if your money or passport are stolen, the consulate can help citizens to contact local authorities or issue a new passport. They can also provide contact details for legal aid. However, a consulate cannot release U.S. citizens from foreign prisons, provide legal representation, or offer money for legal fees.
General Precautions for Traveling or Studying Abroad
In many countries, travelers are often targeted by thieves and other criminals. Students can avoid this by dressing like the locals and avoiding tourist hot-spots. Before leaving the U.S., see a doctor for a general checkup and any required vaccinations. Women should be especially careful since Western clothing like tank tops and shorts are seen as very offensive and provocative in conservative countries. In general, it is best to be cautious and avoid risks in order to stay safe.
Travel Benefits for Students
Learning a new language isn't the only way in which students benefit from foreign travel. Spending time abroad helps to open their eyes to different ways of living and thinking. It can encourage them to develop new skills and interests. Of course, one of the most lasting effects of travel is the new friends and connections that they will make.