No student should ever be denied the opportunity to pursue a degree from a higher education institution. Unfortunately, it is becoming increasingly difficult for students and their families to pay the exorbitant cost of tuition, room and board, and necessary expenditures.
In 2011 the price of a two-semester or three-quarter college year is rising above $20,000 for private schools, approaching $12,000 annually for public universities and more than $5,000 per year for community colleges and trade schools.
Students are highly encouraged to seek the assistance of federal, state and local grant programs that offer financial aid. Unlike a student loan, these grants do not have to be repaid and are indicative of an ever-increasing awareness that the future economy – and overall social infrastructure of a nation – depends on the best education opportunities for all young adults.
Overview
This section will outline the categories to be discussed, giving readers a quick intro about the types of grant programs available, why they are being offered, and what procedures are involved in applying for financial assistance in the form of a grant. Specifically, the topics that follow will be divided into more detailed sections that give complete information on:
Searching for student financial aid
The types of grants available
The application process
Special grants for minorities
Grants for women students
Budgeting advice for students and families
Applying for multiple grants
Common questions regarding college grants
Some statistics concerning college grants
One of the major problems students and their families have with financial aid programs is how to get the process started. The task can seem formidable, but there are plenty of resources available to help in finding out the details of a specific grant opportunity.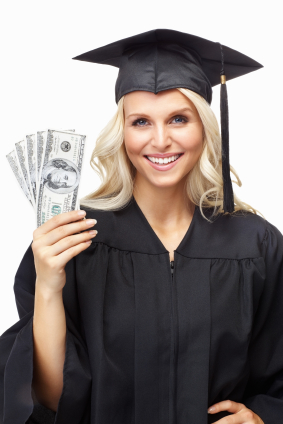 However, one thing should be made clear immediately: the time to start looking around for answers is long before high school graduation. The more research performed ahead of time, the better position an individual will be in to receive one or more grants, allowing for greater flexibility when choosing a degree or even deciding which school to attend.
Educators point out that a great number of students, especially those who are in a minority category, are unaware of the many grants available to them. Some individuals feel that they are not going to be awarded any type of financial aid because of their family history, lack of family income and possibly because of their ethnicity.
However, it is important to understand that almost all students have options open to them, and most of the fears are unfounded. After doing the research and investing some time exploring the student aid application process, the misgivings are replaced with anticipation.
Many will want to know if there are restrictions attached to these grant programs, including how much can be received, whether the family income plays a major role, and whether the student is already enrolled in a two or four year institution. In general, grants are available to all who apply, and the amount awarded usually depends on all of these.
Specific details about the different types of grant programs and how they differ in regards to eligibility will be fully discussed in the sections to follow.
I. Searching For Student Financial Aid
Think of college grants as being divided into several categories based on the reason the grant is offered. One can categorize these into degree program-specific, student-specific, academic program-specific and those specially designed for minorities.
These are good searchable terms that can be used online to get the latest information from reputable sources, many of which will be shown in the sections that follow.
Use High School Advisory Programs
Students wanting to receive information about the types of grants offered can use the resources of their own high school. Their class advisor or student counselor will have plenty of tools to help get the search underway.
The district PTA is a good starting place for parents, as many of the members will already have a son or daughter enrolled in college who may be receiving financial aid through an approved grant program. Students and their parents should discuss what the costs of higher education are, how much the family can afford to pay, and whether the student plans on attending a university with a minimum number of credits required per quarter or semester.
Very important: questions about the eligibility for receiving aid in the form of a grant are not the only concern for high school students. It is vitally important to apply for enrollment in any college or university that is of major interest, even if the ability to pay the costs of tuition and expenses has not been solved.
There is absolutely no reason to hold off on applying; this should be done regardless of whether financial aid in the form of a grant or student loan has been awarded.
Online Resources
Searching online using terms such as "financial aid for students" will reveal a number of resources that link directly with special programs for high school graduates.
A good example is www.finaid.org, which lists a great number of government and private grant programs. Students can look directly at the various grant opportunities and get a good understanding of exactly how the award process works, as well as gain meaningful information about the specific types of grants and to whom they may be targeted.
II. The Types Of Grants Available
Student grants for the purpose of assisting with tuition and expenses are available from a wide variety of sources, some of them governmental and some offered by private firms and entrepreneurs.
Most programs involve a targeted audience of recipients, such as those who are financially unable to pay for their higher education, individuals who are physically handicapped, those who are a member of a recognized minority group or those who have served in the military.
Basically, college grants come from the following sources:
Federal government
State government
Private universities and colleges
Public and quasi-public agencies
Private companies, corporations and foundations
Both governmental agencies and private sources offer special grant opportunities for minorities, the details of which will be discussed in a later section.
Federal Government Grants
These are designed to help defray the costs of tuition for low-income students. They have been an integral part of congressional funding for decades, as there has been an enormous amount of pressure on the federal government to aid if possible in the continuing education for all students.
Federal government grant programs are many, but some of the better known are:
The Pell Grant
The Federal Supplemental Educational Opportunity Grant
The Academic Competitiveness Grant
The National Science and Mathematics Access to Retain Talent (SMART) Grant
Each of these programs is somewhat unique in that they target a specific category of individual. However, they all have one thing in common, and that is to provide tuition assistance for those unable to pay the entire cost of education at a college or university.
Federal grants are contingent on the completion and submission of a Free Application For Federal Student Aid, or FAFSA. The details of this application are given in a later section.
A. The Pell Grant
The Pell Grant has been in existence since 1972, and is named for former U.S. Senator Claiborne Pell, who championed a funding act in congress during the education reform underway in the mid 1960s. This grant program is funded entirely by allocations made by the legislature; therefore it is in a sense a public grant paid for by the citizens of the United States.
Who is Eligible
The grants are available to students who have applied for enrollment in a postsecondary institution that recognizes the program, and these students must not yet have earned a bachelor's degree in any subject.
There is one exception: certain post-graduate students are also eligible to apply for a Pell Grant if their continuing education is targeted for a master's degree and the student cannot afford tuition costs for a master's course load suggested by the school.
Amount of Funding
The amount of money that can be extended to a student depends on the family income and other available sources of payment for tuition. The total amount that can be dispersed to a single student changes from time to time, as the budget for the Pell Grant is updated as part of the annual federal budget itself.
The Pell Grant funding limit for the 2010-2011 academic year was approximately $5,500 per student. If approved for a grant, the student must make a new application each and every academic year he or she is attending school.
It should be noted that the Pell Grant is accepted by most but not all public universities in the nation, and many private schools also do not participate in this program.
For complete information about the Pell Grant and the current status of the program visit their government page, which gives specifics for those interested in applying for this financial aid.
B. The Federal Supplemental Educational Opportunity Grant
Students who fall into the very lowest bracket in terms of financial support from the family are eligible for further assistance through this program. When awarded a Pell Grant, students whose Expected Family Contribution is lower than average are the first to be considered for an FSEOG.
This grant program is campus-based and pays up to $4,000 per school year. The actual amount will vary considerably because of the difference in tuition costs from one school to another. It is available only to undergraduate students who have already been deemed eligible for a Pell Grant.
Studentaid.ed.gov has further information on how these grants are awarded.
C. The Academic Competitiveness Grant
This grant program, often abbreviated as AC, is available for first- and second-year students at participating accredited universities, colleges and other postsecondary institutions.
The AC Grant began as a way to recognize the academic achievements in the form of a monetary award so that students could continue their pursuit of a degree. Much like the Pell Grant, this program also targets low-income families and can even be combined with a Pell Grant award.
As of 2011, the amount awarded cannot exceed $750 for freshman students and $1,300 for sophomores.
This grant program also is restricted to students who have completed what is known as a rigorous secondary school program, which is recognized as the completion of a minimum number of credits in mathematics, English, science, social studies and at least one foreign language.
Eligibility
High school students that have graduated with honors and have satisfied the requirements for an AC grant may apply after their first year of postsecondary education has been completed.
Applicants must also satisfy the requirements to be awarded a Pell Grant before they can be considered for this financial aid program. The student may receive monetary assistance from both the Pell Grant program and the AC grant program, but the cumulative total of financial aid from both cannot exceed the attendance costs.
The idea behind the AC grant program is therefore to encourage low-income students to continue their pursuit of a degree. This program is a good example of what is often termed a student-specific grant, as it targets only those who maintain a minimum 3.0 GPA in their postsecondary studies while at the same time having completed satisfactory coursework in high school.
Other students who have completed a specialized secondary education course may be considered for an AC grant. These would include those who have undertaken and passed an International Baccalaureate Diploma Program or have graduated with honors as recognized by the state government where the student resides.
A good resource link for finding out more about the Academic Competitiveness Grant can be found at the government website. Visit the resource link here.
D. The National Science and Mathematics Access to Retain Talent Grant
Usually abbreviated as SMART, this program was begun as a means to assist third- and fourth-year undergraduate students who are otherwise unable to fully fund their continuing education. SMART is a grant awarded in addition to the receiving of a Pell Grant and therefore students must already satisfy Pell Grant requirements.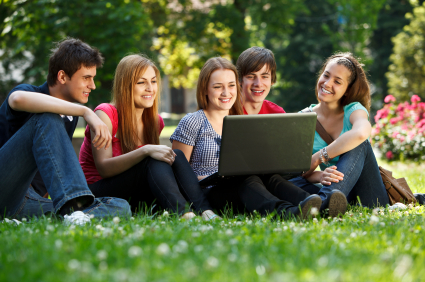 SMART grants are given only to students concentrating on certain subjects and degree programs; therefore it can be considered a degree-specific grant.
Eligibility
Students are eligible for this program only if they are undertaking a core group of classes that lead to a degree in mathematics, computer sciences, life sciences such as biology, chemistry or physics, certain liberal arts majors, and engineering. Several critical foreign language majors are also considered. Students will be considered only if they have completed the required number of credits in their first two years at an approved institution, have maintained a 3.0 GPA, and are enrolled at least half-time during their junior and senior years of undergraduate study.
The maximum award for a SMART grant is currently $4,000 for each of the third and fourth year of study. The amount of the grant when combined with the Pell Grant already in place cannot exceed the total expenditures of the student at his or her university or other approved institution.
A complete list of the major fields of study that constitute eligibility for a SMART grant, as well as full details on the program itself and the schools that participate, can be found online. Click here for more information.
This program is continued based on the funding allowances made by the federal legislature and students should check from time to time to find out about possible changes to the amount awarded, the eligibility requirements and deadlines for applying.
State Government Grants
A number of states have their own college grant programs, some of them student-specific in nature, while others are targeted to students concentrating on a particular category of education. Many of these grants are funded through the income generated by state lotteries, with a portion of the revenues directed specifically toward assistance with higher education costs. Some examples are listed here.
A. The California Cal Grant Program
This is administered by the California Student Aid Commission, and grant awards are made annually to thousands of students. The qualification requirements are a combination of student GPA and the amount of financial assistance needed to cover the cost of tuition.
Applicants must be enrolled in high school or have graduated with a GPA that merits enrollment in a qualifying university, college or community college program.
Because it is a state program, the amount that will be awarded varies depending on the annual state budget voted on by the California legislature. Also, the grant amount will differ from one school to the next because some of these awards will pay for tuition only, while others will cover room and board, books and other supplies.
The first step in applying for a Cal Grant is to complete and submit a Free Application for Student Federal Aid (see Section III).
B. The Florida Department Of Education
The Office of Student Financial Assistance awards grants to students who will attend a university or participating college in the state of Florida. The Florida Public Student Assistance Program, abbreviated as FSAG, offers varying grant amounts to students who will be attending institutions that are accredited and classified as Title IV eligible, and these schools must be a participant in the federal Pell Grant program.
Florida also has the Public Postsecondary Career Education Student Assistance Grant Program, designed to help low-income students who will be attending a qualifying community college or career center in the state.
Another program offered by the Department of Education in Florida is the Private Student Assistance Grant Program, which offers monetary grants for those attending a non-profit independent university or college.
C. Massachusetts Office Of Student Financial Assistance
In the state of Massachusetts, students can find out about a number of grant programs available through this agency. It delivers the latest information on student financial aid directly to the Massachusetts Board of Higher Education.
OSFA is the managing agency for three distinct student aid programs: Gaining Early Awareness and Readiness for Undergraduate Programs, the Police Career Incentive Pay Program, and the Ronald E. McNair Reserve.
D. New York Tuition Assistance Program
The TAP is a popular grant program that offers up to $5,000 in assistance per school year, available to all undergraduate students. This state program is for high school graduates with a qualifying GPA, who have submitted a FAFSA, whose family earnings do not exceed the maximum allowed for the program, and who are residents of New York.
E. The Pennsylvania State Grant Program
In Pennsylvania, high school graduates are encouraged to apply for college grant money. Those students who demonstrate financial need, have their diploma, have been accepted into college or university that is approved by the PHEAA, will be attending classes at least half-time and will be receiving at least 50 percent of their instruction in a classroom setting are encouraged to apply.
Students awarded grants through the state can expect to receive approximately 36 percent of the tuition costs for a state college when the family income is between $75,000-100,000 annually; this figure rises considerably for lower-income families.
F. Wisconsin Higher Educational Aids Board
This agency oversees the awarding of grants for the state of Wisconsin to eligible students. In addition to their standard needs-based eligibility requirements, there are also special programs for talented individuals as well as the Indian Student Assistance Grant.
The regular Higher Education Grant is offered for students attending any state university, Wisconsin Technical School campuses and certain tribal schools. These grants are available to students who possess a high school diploma, are enrolling in an undergraduate four-year institution or approved technical college, and have completed the FAFSA.
G. Other State Grant Opportunities
Nearly every state has an extensive grant program offering several different packages based on financial need and other factors. For more information about the various state grant opportunities, students can browse the listings at www.nassgap.org, which is the National Association of State Student Grant and Aid Programs. Students and their families will find complete links to every state government student grant program at this site, which is a great starting point for researching the different grants offered throughout the country by the individual state governments.
Private Colleges And Universities
This is one of the most often overlooked categories of student financial aid. It is assumed by many that a private institution will cost much more than a state university; however, the amount of funding for tuition available through grant programs at private schools is staggering. Many of these schools offer financial aid specifically to attract new students and increase their total enrollment.
A. Graduate And Doctoral Grant Programs
Students who have earned their bachelor's degree and will be continuing their education in pursuit of a master's or doctoral degree are often eligible for grants to cover their tuition and living expenses. Private universities are quite generous when it comes to assisting students that are entering into post-graduate education, especially in the fields of science and medicine.
In many cases, post-graduate study takes place abroad, and students will find numerous grants for travel expenses, tuition costs and living arrangements when studying in a foreign country.
In addition, there is federal aid available for graduate students as well, Graduate Stafford Loan and the Perkins Loan.
B. Private University Grants For Undergraduates
Anyone looking to pursue a degree at a private college or university should contact the school's admissions office and ask about financial aid for incoming freshmen. Many of these schools have generous grants available to students because the institution is always looking for ways to attract quality enrollment.
Private schools are very competitive when it comes to receiving grants of their own, and to accomplish this they strive to attract highly qualified students regardless of their ability to pay tuition and expenses.
Public And Quasi-Public Agencies
Many state and local agencies that work closely with the education industry have smaller grants available for qualifying students. The alumni associations of many schools often have a grant pool available for both undergraduate and graduate students. A number of city governments and county agencies also have programs for those attending schools within their jurisdiction.
Private schools often are part of a larger association, and this means that graduates of a private high school may be eligible for assistance; students should check with their class advisor during their senior year.
Certain professions are understaffed, such as nursing. Students who are undertaking a college program that leads to a degree in nursing have many grant opportunities available to them, some of them federally funded and others that are awarded by organizations and state agencies. Most states have a nursing fund that offers monetary assistance to students enrolled at an accredited school where a nursing degree is being pursued.
Private Companies, Corporations And Foundations
In addition to public funding sources, students should actively seek assistance from corporations that want to attract future employees. Large companies in the engineering, software and manufacturing fields often have enormous college assistance programs available for undergraduate and graduate students.
In many cases, the student will be a work trainee at the company and also attending college, studying a core group of subjects that are agreeable to the corporation's grant policies.
Private grants are also available to attract minority students into a large number of professions. These grants are in addition to the federal and state programs for certain minority groups, and the details of these types of student assistance are discussed in greater detail in Section IV.
III. The Application Process
Applying for student grants is not necessarily a lengthy or tedious undertaking. Most of the forms required are easy to understand and fill out. However, students and their families will need to crunch some numbers in preparation for these forms, as the grants are usually awarded based on several important factors, including the family income, the tuition costs that are expected, and the number of students in the family that are attending postsecondary institutions.
The Free Application for Federal Student Aid, or FAFSA, is one of the most commonly requested application forms. It is used for all federal college grant programs as well as many others, including those programs offered by private institutions. The FAFSA can be completed online at www.fafsa.ed.gov.
The federal grant programs discussed in Section II are offered mostly for students that are from low-income families and who cannot afford all of their college expenses. Therefore, the FAFSA is comprised of several parts that deal with such things as the family income, the tuition costs of the school, and whether there are additional funding sources available.
Other applications for student financial aid will vary in their format, depending on the program that offers these grants. For the most part, however, these forms will be comprised of sections that ask questions about the student's academic achievements, whether he or she is in a particular minority group, what the intended field of study is, and whether the student will be needing room and board as well as tuition assistance.
The following is an overview of the FAFSA itself, what it is comprised of and what preparations should be made prior to filling it out and submitting it to the federal government or other agency.
Understanding The Free Application For Federal Student Aid
This application is required for students seeking financial aid for college tuition. It is the form required for those asking for a Pell Grant, Perkins Loan, Stafford Loan or Federal Work-Study Program assistance. It can be completed online, and students may take all the time they need to fill it out as their work is saved when the data is entered.
Unlike many grants for minorities, the programs requiring the submission of a FAFSA do not base their decisions on factors such as race, ethnicity, religion or physical/mental disability. There are no questions on this application that relate to these subjects.
Eligibility Factors
The FAFSA determines eligibility for federal aid by determining how much the family can pay for college and uses this as a guide for granting any or all of the maximum allowed in assistance. When the submission is complete, the student will receive a Student Aid Report, which details the eligibility. A copy of this report is also sent to the participating federal grant institutions.
Basically, the FAFSA determines eligibility by looking at several factors. The key phrases here are:
Student and family assets
Student and family income
Student dependency
Expected Family Contribution (EFC)
The FAFSA is not intended to disqualify any student, but rather to determine the actual amount of assistance that can be offered. It is vitally important that students and their families fill out the FAFSA honestly, and to be accurate as to the totals they are entering into the required fields.
There are approximately 130 questions on the application, some of which the student may not be required to answer depending on his or her family status and living situation.
The FAFSA can be completed at any time of the year, but students should take note of the deadlines for applications. The Pell Grant, for instance, is awarded only once per school year and students must reapply each and every year they are attending school.
A. Student And Family Assets
This part of the application looks at the family holdings, including real estate, bank accounts and other possessions, with the exceptions of retirement funds. The total family assets, which may include information on the student only if he or she is not a dependent and has no family, is of prime importance as this is the first determining factor in calculating the amount the student can provide for college expenses.
B. Student And Family Income
The amount earned by the student from employment, the amount earned by family members and other income the family receives in the form of pensions, government assistance and other benefits is required.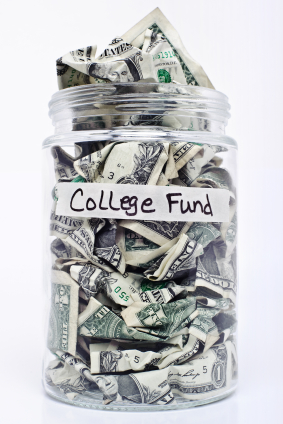 C. Student Dependency
If the student is a high school graduate and is still considered a dependent, the parents' or guardians' financial responsibility is considered as highly important. It is assumed that in a situation where the student is still living at home, the majority of the financial responsibility for college will be put upon the family.
Equally important is the number of dependents in the household, the overall household size, if there are other students in the family currently receiving financial aid, and how much aid is being awarded for these students.
D. Expected Family Contribution (EFC)
This is determined by all of the above, and is the main figure used by the grant provider to determine the amount that can be awarded. The EFC is part of the Student Aid Report that is sent to the family after the FAFSA has been submitted. If a student is approved for a Pell Grant or other federal grant program, the amount awarded cannot exceed the tuition costs minus the EFC.
Additional Requirements
Students must pass other eligibility requirements in order to be considered for a Pell Grant or similar government program. The FAFSA details these requirements as part of the application itself. Some of the requirements are:
U.S. citizenship or eligible non-citizen
A valid Social Security Number
A high school diploma, GED or other qualifying documents
No federal criminal record
No defaults on student loans
Dispersing of funds is made through the admissions department at the college or university where the student will be attending classes. The school itself must be a participant in the federal program, and the financial aid usually is forwarded to the student by the admissions or treasury office of the institution, or is deposited into a student account.
The FAFSA must be completed in its entirety for all subsequent years the student is seeking financial aid from a government agency.
Remember this form is also used by other agencies that offer grants, either in cooperation with the federal government or simply because the participating school is placed in a category where this type of information is required.
Students and their families also have the option of having the FAFSA completed by a third party. This fee-based preparation is much like having an accountant prepare an income tax return. Paper copies of the FAFSA can also be mailed directly to the U.S. Department of Education.
Calculating the EFC
One of the most useful resources for estimating the amount of Pell Grant awards is the Expected Family Contribution Calculator found at the Finaid website. This handy tool can be used to find out the answers to questions concerning various financial scenarios.
Students should take note that this calculating tool does not necessarily reflect the actual amount that may be awarded as a Pell Grant, but will serve as an introduction to terminology needed later, as well as create an understanding of why the information on the family assets and income is so important.
Also remember that some schools have limitations on the maximum amount of their own direct grants, which may total less than what this calculator might indicate. Certain schools will not award private grants that fill the entire gap between the EFC and the total cost of tuition.
The College Scholarship Service Profile
This application is similar to the FAFSA, but is somewhat more complex. It is required by a number of private universities and colleges that offer grants to incoming and returning students. The CSS Profile was developed by the U.S. College Board and serves as an in-depth look at family assets, the income of the family and the student, and the academic progression of the student.
Private colleges and universities that are offering financial aid for undergraduates often use this form to determine pre-eligibility as part of an early acceptance program, because the application can be submitted at any time of year. This is in contrast to the FAFSA, which cannot be filed until after January 1 for the new fiscal year.
In most cases, the school will at a later date request a FAFSA copy to make a final grant decision. The CSS Profile is sent directly to the college board, which then distributes copies of the report to the schools specified by the student.
The CSS Profile is not free, but has a varying cost from year to year. At present the fee is about $10, and the submission to colleges is approximately $15 each. Not all private universities use the CSS Profile. Some schools have their on in-house early acceptance applications for financial aid.
Other Application Forms
These cannot be detailed here because they are specific to the school. Many private technical colleges and community colleges have their own application form for financial assistance, and the forms themselves may vary according to the student's financial situation and the source of the grant.
Students will need to contact the school directly to see of there is any application form that needs to be filled out in lieu of or in addition to the FAFSA or CSS Profile.
Special grants for minority students also have their own type of questionnaire and application forms. These grants will be discussed in detail in Section IV.
IV. Special Grants For Minorities
The United States is certainly a melting pot when it comes to its ethnic mix. In recent decades, the percentage of African Americans, people of Asian descent and those considered Latin American has risen sharply.
Unfortunately, however, a huge number of these individuals come from underprivileged households, are living below the poverty line or have had minimal support when it comes to secondary and postsecondary education. The good news is, with the ever-increasing minority population, there is also a growing number of assistance programs for these individuals.
College grants for minorities are nearly limitless in their number; those who belong to a minority group are strongly encouraged to explore the financial aid opportunities available. In consideration of financial aid for college, minority groups can be categorized into:
African American Students
Asian American Students
Hispanic And Latin American Students
Native Americans
First In Family College Students
Students with Disabilities
Grant programs for each of these categories are numerous and the total continues to grow. Several examples of minority grant programs are given below.
African American Students
One of the most encouraging statistics of the last two decades is the rapid increase in the number of African American college graduates. This is partly due to the huge number of financial aid programs now specifically targeted to this minority group.
The United Negro College Fund has been in existence since 1944 and is the largest single funding source for African American college students. The programs offered by this foundation include not only grants but also low-interest loans and full scholarships.
The main thrust of this fund is to encourage African American students to pursue an entire four-year degree program, and the number of individuals now obtaining a bachelor's degree as opposed to a two-year certificate is amazing.
A. Black Colleges And Universities
There are a total of 39 historically African American colleges and universities in the United States, many of them now receiving a huge amount of support from grant providers. Howard University in Washington D.C. is a prime example of a college that not only offers its own grants, but partners with such foundations as the Frederick Douglass Scholars Program.
This and other traditionally African American colleges have updated lists of the grants available to incoming freshmen, offering some sort of financial assistance to nearly every academically eligible student.
B. Grants From Private Organizations And Public Agencies
African American students can benefit from the many organizations offering scholarships and tuition grants. These include the American Institute of Certified Public Accountants, the American Psychological Association minority fellowship program, and the National Black Nurses Association. The latter offers more than 10 different grants and scholarships for those enrolling in a four-year nursing school program.
There are also a large number of corporations that have specialized grants for African Americans. Some of the more recognized corporate names like Coca-Cola and Xerox have made grants directly to students pursuing a degree in manufacturing, software development and engineering.
Asian American Students
This population has increased significantly in the last several decades, but unfortunately there has until recently been little effort to target Asian students for specific grants. This is now changing, and students of Asian descent are finding more opportunities for financial aid than ever before. Some of the key programs now in place include grants through the Asian American Journalists Association, the Asian Cultural Council and the Southeast Asian Studies Regional Exchange Program.
A. Asian American Journalists Association (AAJA)
This association awards grants to interns in the broadcasting industry or news organizations. These include the Internship Grant for Broadcast and the Chicago Tribune and New Media Internship Grants. In addition, the AAJA provides several Stanford Chen Internship Grants to those working at a radio station as an intern or who are employed at a newspaper organization.
B. Asian Cultural Council Grants
The Asian Cultural Council offers several different grant opportunities. These are usually awarded to students who are actively pursuing a future in visual or performing arts. More specifically, the grants are usually made available to those who are planning on a cross-cultural study as part of their continuing education.
U.S. citizens of Asian descent who are looking into the possibility of studying abroad are encouraged to apply for one of these grants. The council itself was set up to promote trade and economic bonds between Asia and North America, and will consider the awarding of grants to qualified students who submit a request letter.
C. Southeast Asian Studies Regional Exchange Program
The SEASREP offers a language training grant, financial aid for graduate students through the Luisa Mallari Fellowship, and the Comparative and Collaborative Research Grant. The language study grant allows for the study of a foreign language, often with study abroad as part of the eligibility requirements. Asian students wishing to become a bilingual instructor are encouraged to apply for this grant.
The Luisa Mallari Fellowship awards grants to graduate students that are pursuing further study into Asian cultures. The Comparative and Collaborative Research Grant is offered to help pay the cost of an enrollment in specialized workshops or seminars conducted by an approved institution. Students who are organizing their own workshops or seminars as part of their thesis may also apply.
Hispanic And Latin American Students
The opportunities for low-income students of Hispanic descent are numerous, and this is welcome news for this fast-growing minority population. Not only is the number of Hispanic students in colleges and universities increasing rapidly; more attention to special needs grants means that nearly every qualifying Latin American student has financial assistance options available.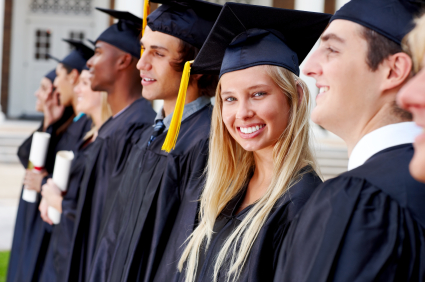 Because Latin Americans make up a significant percentage of the U.S. population, it is becoming more obvious that to maintain a strong economic presence in the global theater the nation must provide better educational opportunities for this group. Indeed, the income level of these families is still alarmingly low compared to other ethnic groups, and it is the lack of money that keeps most Hispanics from progressing from high school to college.
Today there are numerous grants targeted toward Hispanics, some of them offered to those living in a particular region, while others like the Pell Grants are open to everyone. It should be noted that the federal grants listed in Section II are meant to help low-income students and are not distributed based on minority status.
Congressional Hispanic Caucus Institute Scholarships
One of the more popular and generous grant programs offered to Latin American students can be found at www.chci.org. The Congressional Hispanic Caucus Institute offers a huge number of regional scholarship programs for both undergraduate and graduate students.
The requirements for eligibility are the maintaining of a satisfactory credit load while in attendance at the school, U.S. citizenship or legal residency, participation in approved community activities and the demonstration of financial need. There is no particular GPA requirement for this grant.
Hispanic-Serving Colleges
"Hispanic-serving colleges" refers to those institutions that are at least one-quarter Hispanic in their student makeup. These schools are eligible for continued federal funding in which the money is distributed to the schools. The colleges and universities receiving this funding then disperse the money as grants. Most of these schools are found in the states of Texas, California, Florida, New York and New Jersey, as well as in Puerto Rico.
A huge number of institutes and foundations offer grants to students of Hispanic descent. Many of these are listed on government education pages and on the websites of college and university admissions offices.
Native Americans
Students belonging to a recognized tribe are eligible for a number of financial aid packages, mostly in the form of scholarships; however there are some grants available to qualified individuals. To be eligible a student must be able to present a Certificate of Indian Blood to show that he or she is documented as a native American.
The U.S. Bureau of Indian Affairs is a good starting point for those wanting complete information on grants offered either through the government or a private agency. The American Indian College Fund offers a number of services and is the largest source of scholarships for Native American Students.
Because so many of the Native American population is in a lower income bracket, the federal programs may be the best bet for receiving a significant amount of financial assistance. However, the awarding of a Pell Grant or other federal grant does not bar native American students from seeking additional aid for the costs of tuition, room and board and school supplies.
First in Family College Students
There are a number of grants available to help underprivileged students from disadvantaged backgrounds attend a college or university. One of the most recognized is the Sallie Mae Fund, which offers numerous grants to underprivileged students. One of their targets is First in My Family individuals, which refers to a student that has completed high school, is academically advanced but whose family has no prior college graduates.
This program was designed in partnership with the Hispanic College Fund and the full details of the fund and its purpose can be reviewed at thesalliemaefund.org.
Students With Disabilities
In 2004 the Individuals With Disabilities Education Act (IDEA) was amended to create more opportunities for this minority group to receive the specialized support they need to obtain a college education.
University campuses have made significant changes to the way many of the core materials are presented, offering those with physical handicaps more access to alternate learning techniques. For example, many of the traditional classroom instruction programs are now offered in audio/video format that allows students with limited mobility to learn much of the material on their computer.
The IDEA prohibits any kind of segregation when it comes to disabilities. Disadvantaged students, including those who are wheelchair-bound, have vision or hearing impairments and those with other physical disorders are in an excellent position to apply for special needs grants.
Some of the more recognized sources for obtaining student financial aid for disabled students include the Guild for the Blind, the National Association for the Deaf and the National Federation for the Blind.
A. Lighthouse Guild for the Blind
The Guild Scholar Award from the Lighthouse Guild for the Blind is offered to eligible high school graduates who wish to pursue a bachelor's degree. Legally blind students are considered for these prestigious scholarships if they meet the criteria, which includes proof of citizenship, proof of legal blindness and satisfactory transcripts and college entrance exam results.
B. National Association for the Deaf
The National Association for the Deaf provides continuing assistance for those in secondary school and college, with programs for early acceptance, help with submission forms and financial aid for those who qualify.
C. National Federation for the Blind
The National Federation for the Blind offers 30 national scholarships each year to qualifying students. Applicants can be enrolled in a postsecondary institution, or high school seniors who are planning a bachelor's degree program. The total amount awarded each year can be as much as $12,000 per student.
The Federation website details the program, which is open to legally blind students who are residents of the United States or Puerto Rico, are participating or plan to participate in the NFB national convention activities and complete an essay in addition to the standard application form.
V. Grants For Women Students
Women are now outnumbering men in terms of the percentage that complete a four-year undergraduate program and earn a bachelor's degree. However, most of these individuals come from privileged families that can afford to pay for college in full. Minority women such as African Americans and those of Asian descent find the task of paying for college extremely difficult, as their families often have never been able to set aside a substantial college fund or build up enough savings in the bank. And many of the popular women's colleges are private, meaning they can be quite expensive.
As discussed earlier, a number of opportunities exist for minority students in the form of grants and scholarships. Women are themselves considered a minority population by many educators and university administrators because many of the popular core courses taught today do not focus on specialized needs of women in terms of balancing career and family.
As such, a great number of tailored programs that encourage young women from all backgrounds to pursue a specialized degree are now being innovated, many coming hand in hand with the offerings of grants and scholarships.
Private Women's Schools With Financial Aid Opportunities
Many of the well-known women's colleges are not only offering financial assistance to women who enter the school of arts and sciences, but are promoting their athletics department programs as well.
The number of athletic scholarships available at these schools is increasing steadily. And many of the foundations that have worked closely with women's colleges in the past are now beginning to funnel money to the institution for the purpose of fully funding female students from lower-income families.
Wellesley College, located in Massachusetts, is a good example of a school that considers its minority population to be a valuable asset. In fact, all grants awarded directly through this institution are based on the diverse population of applicants.
The school assumes that each and every student will need to receive aid in some form and therefore helps applicants to identify a minority statistic that leads to the awarding of a grant. This college has grants for Hispanic women, African American women and those who are first in their family to attend a postsecondary school.
Women Seeking Degrees In High-Demand Fields
This is another opportunity that should not be overlooked by female high school graduates. The fields of nursing, medical research, math, science and engineering are wide open and a number of foundations as well as large corporations have numerous grants available for women who enter into a specialized degree program. Some of the more prominent organizations that promote diversity through the awarding of college grants for women include:
The National Physical Science Consortium
The National Black Nurses Association
The Ford Foundation Pre-Doctoral Fellowship for Minorities
A. National Physical Science Consortium
The National Physical Sciences Consortium recognizes the achievements of undergraduate women who maintain an above-average GPA, are focusing their studies in the areas of math, science and engineering, and are enrolled in a pre-doctoral program. The Consortium promotes the idea of diversity very seriously and makes an effort to extend grants to students with excellent academics.
The Consortium website at www.npsc.org gives complete information for applicants. This is one of the finest grant opportunities available today for women and other minorities who have shown the ability to undertake and complete a pre-doctoral college program.
B. National Black Nurses Association
The National Black Nurses Association offers both scholarships and grants to minority women who are currently enrolled in a four-year undergraduate degree program or who are interns at a medical school with an emphasis on those obtaining a professional nursing degree.
This association provides scholarships ranging up to $2,000 and more, and is open to women who are in an accredited nursing school, are a member of the NBNA and have at least one scholastic year remaining in their degree program.
C. Ford Foundation Pre-Doctoral Fellowship for Minorities
The Ford Foundation's Pre-doctoral Fellowship for Minorities is another excellent grant program that is targeted to women and other student minorities. The focus is on students that are pursuing a career in math, science and engineering and they weigh heavily towards diversity when awarding grant money. Full details of their grant programs can be found at www.fordfoundation.org/grants.
Non-traditional College Programs And Disadvantaged Women
Many women are returning to college and complete their degree simply because they now recognize there is a place for them in the workforce. This is especially true in the fields of marketing, office administration, software development and world trade.
Likewise, many women now have the opportunity to become re-trained as advised by their own employer, completing their degree while retaining their current position. This allows for the possibility of more rapid advancement within the company.
Battered women face all kinds of challenges when it comes to education. Many have low self-esteem and are not receiving adequate support from friends and family.
In addition, they may be on a welfare program that is seen as financial aid by many schools, meaning they are caught in a gray area when it comes to eligibility for student loans, scholarships and grants. Many fear they will lose what benefits they already receive if they qualify for a form of grant or other financial assistance for their education.
Sunshine Lady Foundation
The Women's Independent Scholarship Program, which is administered by the Sunshine Lady Foundation, offers special grants and scholarships for women who have been traumatized or battered, usually by a domestic partner. Often, these women are forced to enter the working world because they have been cut off financially by their family. This program is dedicated to identifying qualified students and delivering financial aid for their continued education.
Davis Program at Wellesley College
The aforementioned Wellesley College has their specially designed Davis Program that caters to women who are beyond the traditional college age. Grants are made each year for qualifying students who have not had the opportunity to study at a college or university after completing high school. The focus of the program is on diversity, and older women as well as single mothers are encouraged to apply.
It is important to recognize that not all of these programs are focused equally on diversity as opposed to special needs in general. Many require a high academic performance in the past, while others are tailored more around the desire of the individual and their willingness to complete a four-year degree program.
For those women already employed, the opportunities for grants are increased significantly when the employee is being re-trained or works at a firm that offers financial aid directly.
Online Schools
Women may also want to consider an online school if they are currently employed yet wish to earn a degree. Some online schools have their own grant programs but many are participants in the government grants already mentioned.
The cost of tuition is nearly as much as one would expect at a traditional institution, but the student has the opportunity to defray much of the cost if awarded a public or private grant. The coursework can be completed at home, so the idea is appealing to many who do not want to give up their current job while furthering their education.
VI. Budgeting Advice For Students And Families
Parents are constantly wondering how they will be able to afford the cost of college tuition for their children. It seems that every week new statistics are being reported by the media on the price of a traditional four-year university education, and the expanding costs are alarming.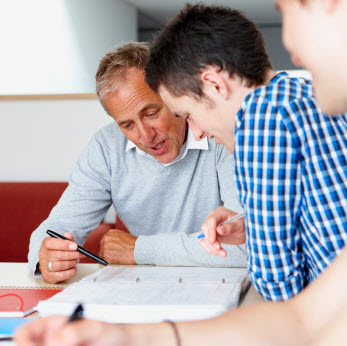 Now more than ever, it is imperative that parents place a high priority on saving as much as possible for the kids' postsecondary education.
Basically, the money for college comes from five different sources:
Family savings and college fund accounts
Earnings by the student before and during attendance at a college or university
Student loans
Scholarships
Grants
In addition, many families take out a life insurance policy to help with college education in the event one or both parents should die either before or during their child's enrollment in college. Many life insurance policies build up a considerable amount of savings that can be cashed out if necessary.
There are also stock market options, but these are extremely risky, especially in today's uncertain economic climate. And most parents fear that no matter how much they save, the inflation rate will outpace the interest earned, and that the tuition costs will continue to rise even faster than the price of groceries and gas.
Ideas For Building A College Fund
There is no guarantee that a student will ever attend college, but it is important for parents to discuss the many benefits of a higher education as soon as they feel the child is old enough to comprehend the details.
It is never too early to start putting away money for a college fund, because the sooner one starts to make deposits, the more interest will be earned. If for some reason the college life just isn't the answer down the road, at least there will be a nice sum in the bank.
And speaking of banks, many of them have special savings accounts for families that are anticipating a college education for their children. Unlike a traditional savings account, these funds may have an accelerated interest rate after several years, so long as no withdrawals are made.
529 Programs
Some states have their own college fund programs, virtually guaranteeing that the amount saved will be enough to help with at least a good portion of the tuition costs.
Since public colleges and universities are state agencies, they often partner with the government to lock in the current tuition rates so long as deposits are being made continuously into these special college funds. Known as 529 programs, they offer parents the opportunity to fund a special account that earns interest at the same rate the tuition costs rise.
One of the more innovative programs of this type is the Washington Guaranteed Education Tuition (GET) program, offered to residents of Washington State. This program measures tuition costs in units, and if the tuition price increases, the value of the units does so as well, guaranteeing the amount invested will cover the same percentage of tuition prices years in the future.
In a GET account, 100 units represents one year of tuition, and the figures used are those for the highest priced institution in the state. One of the best features about the GET program is that it covers tuition costs at private schools as well as the University of Washington, Washington State University and other public institutions.
Virginia is another state that has a version of a 529 program. In fact there are several account options available, including the Virginian Prepaid Education Program, the Virginia Education Savings Trust and College America plan. Parents are strongly urged to visit Virginia's Prepaid Education Program site and learn the full terminology behind this type of program, even if they do not reside in this state.
Calculating The Amount Of Financial Aid Required
This can be difficult, because no one really knows how much savings will be in place when it is time to send the dependent off to college, nor what the tuition prices will be at that time.
However, remember that the difference between the amount saved and the price of a college education, while usually quite large, is not something that cannot be overcome through the securing of student loans and grants.
A typical four-year undergraduate program at a traditional brick-and-mortar public university can cost over $45,000. This may sound frightening, and indeed it is, but remember that grant amounts are also rising, as are the amounts available annually in student loans.
If a year of tuition costs approximately $10,000, and the family has saved half this amount in principal and earned interest, then the student needs to come up with the remaining $5,000. Many of the grants already discussed are in excess of this amount, and even the Pell Grant totals about $5,000 per year on average.
And do not forget that government grants do not exclude a student from other options. Many college students are currently attending an institution and moving toward a bachelor's degree on a combination of a student loan, more than one grant, and family savings.
A good rule of thumb would be to assume no more than half of the required tuition costs can be paid out-of-pocket. Applying for financial aid is not begging, but rather a fact of life for most middle and lower income families. The trick is to save as much as possible and get a good head start on finding out about the endless resources for financial aid that are currently available.
Deciding On A School
Remember that federal grants are available to be used only at participating colleges and universities. The U.S. College board monitors these schools and provides complete information. The admissions offices of both private and public universities have all the details on Pell Grants, FAFSA and other required documentation.
The school of choice may be the one closest to home, one that offers a superb department that the student is most interesting in attending, or the least expensive in which to enroll. It could be a combination of these factors.
Most teenagers will want to discuss their options and what their desired major course of study is likely to be. Even during their junior year in high school it is a good idea to visit several schools and get a feeling of what the financial pressure will be at each institution.
Traditional Versus Non-traditional Schools
Although many are not aware of this, grants are available for tuition at online schools as well as the traditional brick-and-mortar variety. The rise in enrollment at these online universities is mainly due to the fact that money can be saved on things like housing and transportation.
It is a myth, however, that these colleges are much less expensive than the traditional universities. A bachelor's degree will cost from 90 to 100 percent as much as it would if the student was attending a physical campus. Of course, the degree can often be earned much faster, meaning the overall cost will indeed be less.
Above all, it is very important to keep updated on the various grant programs available. Saving the websites referenced here is a good idea as the specific policies, amounts that are awarded in scholarships, grants and student loans, and submission deadlines is constantly changing.
Money-Saving Ideas For Students
Most likely, students will not want to hear a lecture about saving money but would rather listen to ideas about how to spend it. This is an unfortunate fact of life, and parents are well advised to remember when they were eighteen years of age.
Still, constructing a budget with a college freshman is a very good idea. Visiting the campus with one's son or daughter will give the parent a good idea about what the expenses are like, not only at the university bookstore but also at the nearby shops, restaurants and entertainment venues.
Remember too that students will have a union complex where they can go to receive all kinds of special offers from area merchants. There are discounts on everything from clothes to cafeteria prices when a student flashes his or her college ID card.
Students and their parents should also look into the idea of obtaining a low-interest credit card for their convenience. Most of the major banks automatically qualify a newly enrolled freshman with an attractive card account. This makes it easier to transfer funds if necessary and allows the student the opportunity to learn the management of this type of account.
Working During College and Budgeting Expenses
Some students will be able to obtain part-time employment while attending school. This certainly helps cover the costs of higher education, but if the student is receiving grant money, the amount awarded may be affected. This is especially true of federal grants.
Remember that the student submitted a FAFSA and received a Student Aid Report, which calculated the Expected Family Contribution. If earnings are reported to the federal government, it means the next year's grant award could be lower, because the FAFSA must be submitted each academic year.
A weekly budget can be set and agreed upon, and it is important to follow this budget to the letter. Using the limited cash on hand is part of the educational experience and will serve the student well for the remainder of his or her life. It is also imperative to make sure the student understands the necessity of setting aside all the grant awards for tuition, even if the money is given directly to the individual – which in many cases is exactly what happens.
VII. Applying For Multiple Grants
The most important part of finding student financial aid in the form of college grants is to explore every avenue and apply for as many programs as possible. Not every grant that is sought will be approved, nor are many of the grants available for each year of enrollment at a college or university.
When thinking about the possibilities for multiple grants, keep a few facts in mind about the various grant types:
Federal aid grants like the Pell Grant may be applied for each academic year
Scholarships can be for two or four years, or a lump sum payable only once
Private grants are often a one-time award
Some grants are only awarded to post-graduate students
Example of Multiple Grants
Remember that grants can be student-specific, degree-specific or school-specific. Here is an example of how more than one grant can be obtained:
John is interested in a degree in biology. He has found that University A is offering just the type of coursework that appeals to him, has investigated the school thoroughly and loves the campus atmosphere. He plans to live in a dorm and therefore will be paying for tuition plus room and board.
He has submitted a Free Application for Federal Student Aid and has received a Student Aid Report, outlining the Expected Family Contribution. After careful review of this report, he and his parents come to the conclusion that approximately $7,000 per year will have to be obtained in the form of financial aid.
Seeking Out All Options
Of course, a student loan is being offered by several financial institutions, each with a rather low interest rate. However, the family decides to explore the possibility of obtaining more than one grant because the ability to repay a hefty student loan is not certain.
John is awarded a Pell Grant in the amount of $5,000, but also contacts the admissions office at University A, which informs him about a direct grant for students pursuing a Bachelor of Science degree. John reads over the information and learns that his high school GPA and his credits in mathematics and science make him eligible to apply.
The grant is awarded in the amount of $2,000 per year, with the understanding that he will have to maintain a 3.0 GPA in college and take the appropriate course load during his undergraduate years. John now has the $7,000 needed to complete each year of study.
This is possible because the federal Pell Grant did not cover all of the gap between the tuition costs and the contributions of the family. Therefore the Pell Grant was awarded in its entirety because at the time no other financial aid was reported on the FAFSA.
Federal grants do not, for the most part, require that a student does not obtain other student aid. Even if the school grant had been awarded first, and this information was part of the FAFSA, the Pell Grant would have been for the same amount, because the total of the two does not exceed the difference between the tuition costs and the amount contributed annually by John's family.
Company Financing and Work Training
Another example would be a corporation interested in investing in a student's future. Post-graduate students with a high academic achievement may be invited to become an intern or work trainee.
The school may be offering the student a doctoral grant, but it does not cover the total cost of the tuition. In fact, there is a very large gap between what the family can provide and what is needed, but this gap is narrowed significantly by the offer of financial aid from the company where the student will be working part-time.
Ask the Admissions Office
If a student has been awarded a grant from the government, he or she may qualify for additional assistance. The admissions office at the school of interest will be able to help, especially if the school has its own direct grant programs. Because the institution already has received the information in the Student Aid Report, it is generally an easy matter to determine whether applying for an additional grant is worthwhile.
The Student Aid Report is Key
Although the FAFSA is required when applying for federal assistance, the calculated results are sent to any school the student desires. Because many institutions also require that a FAFSA be completed before making any award decisions regarding additional grant opportunities, it becomes vitally important to send this report to as many schools as possible.
Unlike many applications, the FAFSA does not carry a fee for distribution of the results; therefore, it is in the student's best interest to have the report sent to any and all schools that are of interest.
Consider Application Deadlines
When multiple grant opportunities are being explored, remember that applications must be submitted by a particular date.
The FAFSA submission is relevant for the upcoming calendar year, meaning its information kicks in on January 1. However, the submission deadlines for grants made directly by a college or university may be in the spring or early summer, with awards being for the following academic year.
Many of the early acceptance programs require an application for enrollment during the last semester of the student's senior year of high school, and if there is a possible grant available from the college in question, the acceptance must be complete before an application can be submitted for the fall quarter or semester.
During the school year itself it is rather difficult to look for financial aid because the attention is now on classes and homework. However, most colleges have a department that reviews a student's continuing pursuit of financial aid, so it is important to keep in touch with the office for the most updated information about direct grants for the following year.
If a student is receiving assistance from more than one source, there is usually a steady contact in the form of written information or online notifications about the deadlines for re-applying. Although this may sound as if a great deal of juggling information is in order, it is actually routine and will not greatly affect the student in terms of his or her concentration on studies.
VIII. Common Questions Regarding College Grants
There has been a significant increase in the amount of advertisements concerning government money available in the form of a grant. These ads are seen on television, are routinely seen online and are part of nearly everyone's email spam folder.
Many of these ads are merely constructed to encourage individuals to pay money for further information. As far as grants for college are concerned, students and their families should concentrate on locating reputable sources that actually offer this type of financial aid.
It is best to get a handle on the terminology and learn the difference between a grant and a loan, what the difference is between a student grant and a business grant, and how to spot an offer that is probably a scam.
Grants Versus Student Loans
A college grant is offered through the federal government, state government, foundation, or directly through an institution of higher learning. A student loan is much like any other type of personal loan in that it is offered with the condition that the money is repaid in the future. The main differences are:
A grant does not have to be repaid
A grant is not offered based on financial or credit worthiness
Grants for college have pre-determined amounts
The factors determining eligibility are specific to the student, degree program, or college
College grants can be obtained more than once simply by re-submitting information and adhering to the conditions of the initial award.
On the other hand, a student loan must be applied for based on the ability to repay. Often, the lender uses the fact that an investment is being made in the student's future to qualify him or her for the loan. In other words, it is assumed that a college degree will lead to a good paying job and therefore repayment of the loan should not be a problem.
Grants carry no fees, except those that may incur during the application process. Remember that the FAFSA is free of charge, but other applications cost a small amount for both submission and distribution of results to colleges and universities.
Student loans, however, carry an interest charge, and although the APR may be significantly lower than a traditional personal loan, the accrued interest can be very large, since the loan itself is probably greater than $5,000.
What Are the Basic Eligibility Requirements for College Grants
These vary according to the type of grant, the funding source and the student. For the most part, students seeking financial aid in the form of a grant must:
Be a U.S. citizen or legal resident
Have a high school diploma, GED or early acceptance to a postsecondary institution
Qualify with a minimum GPA, a minimum number of high school credits in certain core subjects, or a combination of the two
Qualify based on ethnicity for certain grant programs
Qualify based on other minority factors
In some cases, grants are available to students not meeting one of the above-mentioned criteria. This is especially true of college grants for minorities, where the academic achievements of the student in high school may not play a significant role.
Is FAFSA Required For All Grants?
The Free Application For Federal Student Aid is required for all federal government grants, and the application is also standard for may state grant programs as well. Every organization, school and foundation that offers student grants for college will clearly state whether they too want to see a completed FAFSA before considering a student for a grant.
Where Does Grant Money Come From?
Federal grants are part of the budget agreed upon by the legislature, therefore the amount of these grants, their availability and the conditions for awarding financial aid may change each year.
The money itself is part of the nation's gross assets, which means that currently is part of the nation's overall federal debt. However, it is almost certain that this form of investment in a young adult's future will continue to be a part of the federal government's involvement in higher education assistance.
State Grants
State-administered grants often have their source in income from lotteries. A part of each ticket price goes into the state's education budget. Some of these grants are made directly to students and their families while others are applied for an received directly through a state university or college.
Direct student grants offered by private universities may come from a variety of sources. These schools often partner with specific corporations that seek new employees graduating with an undergraduate or post-graduate degree. Money is funneled into the school in the hopes that it will attract the best qualified students, creating a never-ending source of new talent ready to enter the workforce.
Corporations
Corporations also offer their own grants to recent graduates in the hope that internship positions will be filled. Often the post-graduate studies involve travel abroad, relocating to the area near the company headquarters, or undertaking a series of seminars. The company recruiting individuals will set money aside to pay for expenses.
Private Donors
Private donors are also large contributors when it comes to college grants. Many associations receive funding from private parties, building up a substantial funding source for special-needs individuals. This is especially true of grants aimed at ethnic minorities.
Legal Grants versus Scams
All of the public and private grants discussed in previous sections are aboveboard and have been proven to be reliable. Federal government grants for students already have the money approved by the legislature, and private grants are overseen by a number of different watchdog groups.
Parents and students wanting to know about the legality of any organization that provides student aid can check the history of the foundation or company. Many advertisements are seen on television and the Internet that promise individuals grant money if they apply.
In most cases, these are simply affiliates that make money by referring consumers to a third-party site, which may be nothing more than an outfit that asks for money in order to send the requested information.
These scams are targeted to individuals who are struggling to make ends meet and are reeled in by the promise that the government offers grants to anyone for any purpose. This is most certainly not the case.
Student Grants And Family Credit
The awarding of a grant has no bearing on the credit history or credit score of the student or family. Because college grants are not loans, the awarding of this kind of financial aid is not reported to credit bureaus. Instead, the funds are made available to the institution where the student is enrolled and the management of the funds is agreed upon between school and student.
Financial aid in the form of a grant or scholarship generally must be reported to the IRS, although this income is not necessarily taxable. Money from scholarships and fellowships is usually taxable income, however. Information on reporting certain financial aid can be found at www.finaid.org.
Students With Criminal Records
The eligibility of a student for any grant may be affected if he or she has a criminal history. The application forms for private grants will specify if there are restrictions for those who have a criminal record of any type.
Federal government grants such as the Pell Grant generally are not available to those individuals who have been convicted of a federal crime involving illegal drugs. This is especially true if the conviction occurs while receiving any form of federal aid.
Students may remain eligible for future grants from the federal government if they complete the appropriate paperwork and continue their education on schedule, but the final determination is left to the U.S. Department of Education.
Unemployed Adults Considering School
The rising unemployment in the United States has resulted in a greater number of individuals relying on state or federal assistance. Those receiving unemployment compensation from the state or from the federal EUC program are generally required to attend workshops at their local Dept. of Labor partner offices, perform a weekly job search or a combination of the two.
Most of these agencies have workshops available for adults who consider being re-trained for the workforce. A great deal of information is available at these workshops with regards to financial assistance.
Many of the local community colleges have special announcements about direct grants for students that are financially strapped because of unemployment. In most cases, a grant can be awarded and the individual can still receive some compensation from the state or federal government, and will not have to perform a complete work search while in school.
How is Grant Money Deposited?
When a student is awarded a federal grant for college costs, the money is usually sent directly to the admissions or treasury office at the school, much the same way a student loan is often deposited into a special student account.
It is up to the individual school to decide whether to hold grant money in an account unavailable to the student, and deduct tuition costs using the grant amount. Some institutions will allow the student to withdraw the funds and deposit into his or her own bank account, but of course the tuition must be paid on schedule.
Direct grants from private colleges and universities will usually be deposited into a student account and any portion that is meant for tuition costs will be deducted immediately. Every direct school grant will outline the procedures for the depositing of money and the availability of funds for other expenses in their application forms.
Students Living on Their Own
If a student has already moved away from home and is paying living expenses such as apartment rent, this information will become a part of the FAFSA if the student is applying for federal grant money. However, the figuring of the Expected Family Contribution can become rather complex if the student is paying only a part of the living expenses.
The amount of a federal grant depends on actual expenditures of the individual, and if he or she is not receiving any aid from family members and is therefore not a dependent, the living expenses of the student will become the primary factor in determining how much grant money can be awarded. This is because the student would the only one with any type of income that pays for part of the tuition at a college or university.
If the student is receiving no financial support from family, is working and also enrolled in postsecondary education, the income of the student minus his or her living expenses will be taken into account when figuring the amount of grant money that may be awarded.
IX. Some Statistics Concerning College Grants
The number of students pursuing a college degree with financial help from public or private sources is growing larger every academic year. More and more families are finding it difficult if not impossible to fully fund their child's higher education, and most noticeable is the rise in the number of student grants being awarded. This is mainly due to the growing desperation of families searching for grant opportunities, which has resulted in a greater number of grants being offered.
A Few Quick Facts
According to the U.S. Department of Education, nearly two thirds of undergraduate students are now receiving some form of grant assistance while enrolled in school.
For the academic year 2007-2008, nearly 80 percent of all undergraduate students who were enrolled full time were helped by one form of financial assistance, whether it be a loan, grant, scholarship or fellowship.
A full 62 percent had some type of federal assistance, half of whom were receiving their aid in the form of a federal grant.
For the same academic year, approximately $9,100 was received on average in the form of financial aid per undergraduate student, with $4,900 being in the form of a grant. Dividing the total federal grant money awarded by the number of enrolled undergraduates, the average amount of a federal student grant was about $2,800, and this figure rises to $3,700 when only full time students are considered.
A complete chart of the statistics for financial aid received for the 2007-2008 academic year can be found at nces.ed.gov.
These are some of the latest figures available, as data for the past three academic years is still being compiled. www2.ed.gov/finaid has the most updated listings for recent years, including relevant information and statistics about the totals pertaining to the Pell Grant, Academic Competitiveness and National Smart Grants.
Latest News About Federal Grant Programs For Students
Recently, Congress has been eyeing the Department of Education as a possible target for budget cuts, but has been working hard to keep grant programs in effect without any major changes.
However, the House Appropriations Committee is considering a bill that would make part time students ineligible for the Pell Grant. According to the American Association of Community Colleges, this may have an adverse effect on as many as 600,000 young adults, and the bill goes further in making it nearly impossible to obtain a Pell Grant if the student has no high school diploma.
This would have a large impact on community college students, as much of the enrollment at these institutions is made up of individuals that did not earn their diploma or are not taking a full course load.
Conclusion
The enormous number of college grants for students means that nearly everyone can find a source of financial aid. Because of the diverse makeup of the population, the need for schools to produce as many bachelor's degree graduates as possible, and the demand for talented young adults in today's work industry, students can find grant opportunities with the federal government, state government, private schools, corporations, foundations and fellowships.
Certainly, families must do all they can to help with the high costs of tuition, room and board, and expenses. Saving as much as possible, creating a college fund, locking in tuition credits with their state government to combat the rising costs at both public and private institutions, and designing a college budget for their son or daughter are all necessary for most, if the dream of obtaining a college degree is to become a reality.
Most families in the low-income category are not at fault for being caught there in the first place. The rapidly changing employment demand is a sign of a changing world, one that is evolving far more rapidly than most would realize.
Grants are a Gift
It is imperative that talented young adults who have persevered through high school and earned their diploma be given a fair chance at a college education.
Grants are not a handout, whether the source is the federal government or a private entrepreneur. They are an investment in the future economic strength of the nation. Educators and corporate officers alike recognize the need for well-trained, bright students and as such will do whatever possible to keep the economic engine of the country running at full speed.
College grants are a gift, a chance to begin the process of becoming well-educated, entering the workforce and providing for the children yet to be born.
The opportunities described here are just the starting point for locating and applying for the many types of grants currently being offered. It is hoped that all who need financial aid for the purpose of completing a college program will use this material as a springboard, realize the absolutely worthwhile effort of obtaining this kind of assistance, and pursue their academic dream with confidence.
College Grant Information By State