Grants for Married Students
The number of married students in college is around ten percent and that number is increasing. Married college students fall into several categories: students who get married while in college, married students who want to finish their education and students who delayed school to raise their family.
Financing college is a concern for many seeking to continue their education. However, there are numerous scholarship and grant programs for married students that assist in paying for college.
The FAFSA
One of the first things a married student seeking aid should do is fill out the FAFSA, Federal Application for Federal Student Aid. This form is one of the primary means of accessing financial aid for students in the United States. The FAFSA not only used by the federal and state government: many schools use this form to determine the amount of scholarship or grant money a particular student will receive.
How Does the FAFSA Work?
It is advised that every student who may seek aid fill out a FAFSA form. The form is used to receive grants like the Federal Pell Grant and institutional grants. The form is reviewed by the U.S. Department of Education. The FAFSA determines how much money a student needs to cover their education and calculates the Expected Family Contribution (EFC).
There are several factors used to determine a student's Expected Family Contribution. The formula takes into account assets, income and other household information. If the student is not a dependent, then this formula only uses the income of the student. Dependent students need to include their parent's income.
As of 2010, the FAFSA form can be completed online. Once the form is submitted, students will receive a Student Aid Report (SAR). The SAR report notifies students of their eligibility for any aid or grants. Students can receive their SAR in as little as 3 to 5 days.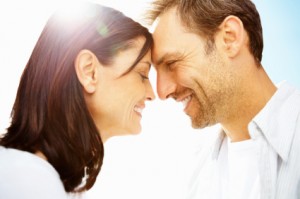 Eligibility
There are certain criteria a student must meet to be eligible for FAFSA. The student must be a U.S. citizen or eligible non-citizen with a valid Social Security number. All males must be registered for the Selective Service if they are between the ages of 18 to 25, and all applicants must have a high school diploma or GED.
FAFSA and the Married Student
Many married students have questions about their eligibility to apply for FAFSA. Any student that meets the eligibility requirements can apply for FAFSA, and it is strongly encouraged that they do so.
Married students are eligible to receive grants and aid. The only thing that may be different in the completion of the form is that the students are no longer considered dependents. For the Department of Education to determine how much a student can afford to pay, the income and assets of the student and the spouse are taken into consideration.
The FAFSA form is filled out yearly. Students who plan on marrying during the school year often wonder what their status is on the form. Students should complete the FAFSA form based on their situation as of the day they are filling out the form. If the student is not married at the time the form is completed, then then student applies as a single student.
Federal Grants for Married Students
The federal government offers several grants for qualified married students. These grants include the Federal Pell grant, Federal Supplemental Education Opportunity Grant and the Smart Grant. The benefit of applying for these grants is the fact that they do not have to be repaid.
Federal Pell Grant
The Federal Pell grant is a need-based grant. For the 2011-12 award year, the maximum Pell grant is $5,550. The total amount a student receives depends on the student's financial need, school costs, whether the student a full or part-time student, and whether the student attends school for the full year or part of the academic year.
The grant is paid to student's school, paid directly to the student, or a combination of both. The school alerts students in writing as to how much their award will be, the method of payment, and when the payments will occur. The money is disbursed twice each academic year.
Federal Supplemental Educational Opportunity Grant
The Federal Supplemental Educational Opportunity Grant (FSEOG) is given to students based on need. The students with the lowest estimated family contributions are given priority. The amount of the funds received ranges from $100 to $4,000 a year. If eligible, students receive the FSEOG twice per academic year.
Students who receive this grant must be enrolled in school at least half-time and seeking a bachelor's degree or associate's degree. The funds are either paid directly to the school, student, or a combination of the two options.
Academic Competitiveness Grant
The Academic Competitiveness Grant (ACG) is available to first-year students who graduated after January 1, 2006 and second-year students who graduated high school after January 1, 2005. First-year students can receive up to $750 and second-year students can receive up to $1,300.
The amount of the ACG and Pell Grant cannot amount to more than the total cost of attendance. If the amount of students who qualify for this grant exceeds the money allotted for the grant, the amount of money recipients can receive is reduced.
To be eligible for the grant, students must:
Have U.S. citizenship
Be a recipient of a Pell grant
Be enrolled at least part-time at a two- or four-year college
A second-year student must have a cumulative 3.0 GPA on a 4.0 scale at the end of the first year
SMART Grant
The federal government also offers the National Science and Mathematics Access to Retain Talent Grant (SMART Grant). The SMART grant is available to third- and fourth-year students who are enrolled in a five-year undergraduate study program.
To be eligible, students must:
Be a U.S. citizen or an eligible non-citizen
At least be enrolled part-time
Be Pell Grant eligible
Have a GPA of at least 3.0 on a 4.0 scale
Major in technology, math, computer, physical or life sciences, engineering, or a critical language.
The SMART grant gives students up to $4,000 for each year of undergraduate study. The amount of this grant and the Pell grant combined cannot exceed the total cost of attendance.
This grant also has a cap on the amount of funds earmarked for it. If the eligible number of students is so large that payment of the grants exceeds the total amount of money guaranteed for the grant, the funds given to eligible students may be reduced.
School-Sponsored Grants and Scholarships
There are many scholarship and grant opportunities for married college students. Students should inquire into the schools they are attending or interested in attending to find out if they are eligible for any grants or scholarships.
David H. Runyon Scholarship at Indiana University East
This scholarship is given to nontraditional students with partiality given to married students. The students must be residents of Richmond, Indiana and demonstrate how they view education as a way to improve their lives. The Indiana University scholarships website offers more information on how to apply for this scholarship.
Ed Bacome Scholarship
This scholarship is awarded annually to students enrolled full-time as an undergraduate at the Ohio State University College of Food, Agricultural and Environmental Sciences.
Students must display academic success. A preference is given to married students. The amount of the award given out varies by year. Incoming and returning students need to apply for this scholarship between February and March of the year prior to the award year using the online scholarship application.
Carl K. Davis Scholarship
Idaho State also offers a scholarship program for married students. TheCarl K. Davis Scholarship is for students who are majoring in pre-law with at least a 2.0 GPA and is geared toward married students. The number of awards and amounts vary by the year. This award is not based on financial need.
Students must submit an application, essay, class schedule and unofficial transcript to apply. The application must be completed in October for the spring semester and can be found here.
Paul W. Martin Sr. Scholarships
Middle Tennessee State University offers its students the Paul W. Martin Sr. Scholarship. These are competitive scholarships offered to Honors College recipients. One to four of these scholarships are awarded yearly with recipients getting a $1,500 stipend. Married students, military veterans and children of Tennessee Valley Authority employees are given preference.
Qualifying students must be full-time students. They also must be enrolled in a minimum of three-hour Honors class or in the thesis project stage of the curriculum. The student must also show good academic record with the Honors College. The application for this scholarship is due in March.
Carolyn Reinbold Scholarship and American Association of Women Scholarship
Dixie State College of Utah offers two scholarships geared toward married students. The Carolyn Reinbold scholarship is for students who are completing a bachelor's degree at Dixie State College. The applicant must have at least a 3.0 GPA, earned 62 credit hours or an associate's degree.
The application is due in April. Priority is given to married students and health sciences majors based on financial need. The number of awards and amount of the award depends on the year.
The American Association of University Women (AAUW)
This scholarship is for non-traditional students. Students who are above the age of 24, married or single with kids are eligible to apply.
This scholarship is for students attending college for the first time or completing a degree. Applicants must have at least a 2.0 high school GPA or a 2.0 GPA from their previous college. The deadline to submit this application is in March.
There are many other colleges and universities that offer scholarships and grants for married students. Students who get married while in school need to check to see if they are still eligible for the grants and financial aid they receive. In most situations, if the grant or scholarship requires a stipulation like living on campus, the school will waive that stipulation.
Private Scholarships and Grants For Married Students
There are a number of resources for married students seeking financial aid. Sometimes aid is much closer than most students think. Corporations are a good place to seek scholarship funds. Some offer scholarships to the dependents and spouses of employees.
The Virginia Transportation Construction Alliance (VCTA) Contractor Scholarship Program
This scholarship provides support for employees, spouses, dependent children and employees who work for VCTA member companies. The student must be working towards an undergraduate degree in a Commonwealth of Virginia school. The scholarship awards up to $4,000.
The deadline is to apply is March. To apply, candidates must submit an application, letter of recommendation, essay, and transcripts.
The Carl Buchanan Scholarship
Lowe's Home Improvement also offers scholarships for full- and part-time Lowe's employees, their dependents and their spouses or domestic partners. Each year, Lowe's awards fifty $5,000 scholarships to high school seniors and current college students who are enrolled in school full-time.
The Lowe's employee must have been employed at least 90 days as of January 1st of the award year. The student must have a 3.25 grade point average and show a commitment to community through service or work experience. The student must also attend an accredited technical school, college or university.
Although the award is not renewable, past recipients can re-apply each year. Students interested in applying should visit the Lowe's website.
Scholarships And Grants For Military Spouses
For students who are spouses of military personnel, there are grants and scholarship opportunities to help active service members and their independents finance their education. Some of these grants and scholarships are funded by the state, private organizations and the federal government.
Military Spouse Career Advancement Accounts (MyCAA)
The MyCAA program provides assistance of up to $4,000 over two years to military spouses who enrolled in degree, licensing or credential programs that lead to employment in transportable careers. There are several eligibility requirements, including:
The active service member must be in pay grades E1-E5, W1-W2, and O1-O2. This is also a requirement for Guard and Reserve members.
Spouses of members of the Guard and Reserve must complete their classes while the spouse is serving Title 10 orders.
Spouses must finish their degrees within three years.
Limited to associate degrees, certifications and licenses.
For more information about this program, download the MyCAA FAQ booklet.
The Stateside Spouse Education Assistance Program (SSEAP)
This is a need-based scholarship that provides assistance to spouses of active duty and widowers of retired soldiers who died during active duty or in retirement with their education. Eligible students must:
Reside in the United States
Be enrolled, accepted or awaiting acceptance at an accredited post-secondary or vocational school
Available for students seeking their first post-secondary degree.
Recipients of this award can receive a maximum of $2,400 for each academic year. The funds are dispersed twice a year in the fall and spring semester. This award is given annually for up to four academic terms. Students need to complete an application and mail all supporting materials each year. For more information about this program, click here.
While there are scholarship and grant opportunities available specifically for married students, there are many other closely related aid opportunities available as well. Some of these scholarships include grants for minorities, programs for older students, women, major-specific scholarships and grants for people returning to college. Qualifying for one scholarship or grant does not mean that students are restricted from seeking out other forms of aid.
Grants and Scholarships for Returning Students
There are numerous scholarships and grants available to help facilitate adult learners who want to complete their college education or improve their lives. These are sponsored by private organizations like businesses and business groups.
Adult Students in Scholastic Transition (ASIST)
The ASIST scholarship is sponsored by Executive Women International and offers assistance to adult students who deal with economic, social or physical obstacles. The scholarship is coordinated by each participating local EWI Chapter. All applications must be submitted to the president of the participating chapter.
The eligibility requirement of this scholarship includes:
Person must be past high school age
Enrolled in a college, university, or trade school
Applicants must have defined career goals and explain how their education will help achieve these goals
Applicants must live near and EWI Chapter
Students who receive the Chapter award are eligible to receive one of EWI's Corporate awards. There are twelve corporate awards given each year and these recipients are selected from the winners of the Chapter awards. The awards are valid for two years after the date the award is granted and are applicable for the education and education-related expenses.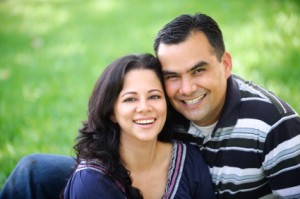 Click here for more information about the award.
University of Wisconsin-Madison Continuing Education Grant
The UW-Madison Adult Career and Special Services offer grants to adults who have taken a considerable break in their formal education. Eligible students will be entering the school as a student on a less than half-time basis.
These grants are given each semester and may be awarded for one course for undergraduate studies and up to three credit hours for graduate students. For more information about this grant, students should visit the University of Wisconsin-Madison Continuing Education Grant website.
Grants And Scholarships For Minorities
Married students who are also minorities should strongly consider researching the numerous grants and scholarships available for minority students. The marriage does not affect a student's eligibility for the majority of these grants or scholarships. They are also excellent sources for additional college funding.
HSF/McNamara Family Creative Arts Project
The McNamara Family Creative Arts Project provides financial aid to undergraduate and graduate students enrolled in a full-time undergraduate or graduate school in a creative arts program. The funds assist students in beginning and completing an art project. The grant amount received is between $5,000 and $20,000.
To be eligible, the student must:
Be of Hispanic heritage
Be a U.S. citizen or legal permanent resident
Be an undergraduate or graduate student enrolled full-time at a U.S. accredited college or university in the U.S., Puerto Rico, or U.S. Virgin Islands in the upcoming academic year
Major in the arts
Have earned at least 12 credits
Have a minimum 3.0 G.P.A on a 4.0 scale
AICPA Scholarship for Minority Accounting Students
The AICPA Scholarship for Minority Accounting Students provides minority students with aid to help them pursue a major in accounting.
Award recipients receive scholarships that range from $1,500 to $3,000 each school year. The aid is sent directly to the school at the beginning of each semester. The scholarship is renewable but prior recipients must complete an application each spring.
To be eligible for this scholarship, the applicant must:
Be African American, Hispanic, Asian American or Native American
Be enrolled full-time as an undergraduate or graduate student
Pursue a degree in a field related to accounting
Plan to become a licensed CPA
Have a GPA of at least 3.3
Complete 30 semester hours of college classes with 6 hours having from accounting courses
Be a U.S. citizen or permanent resident
Not have scholarships or grants that total or exceed the cost of the student's education
There are two rounds in the decision process. The initial process involves submitting an application and an essay. The essay should demonstrate how the student would serve as an advocate for the CPA profession in their community. The applications are due by April 1st. Second-round applicants must provide the following:
Two signed letters of recommendation on letterhead (one letter must be from a faculty member or a licensed CPA)
An official transcript from all post-secondary schools attended
Copy of acceptance letter if student is a new college student
Copies of all graduate school admission test scores
List of all scholarships or grant programs the student has applied to and been awarded
Grants And Scholarships For Women
There are several scholarships and grants that women qualify for regardless of their marital status. These scholarships include the Jeannette Rankin Foundation Scholarship, the P.E.O. Program For Continuing Education and the Anita Borg Scholarship.
Jeannette Rankin Foundation Scholarship
The Jeannette Rankin Foundation provides scholarships for women who are attending or have been accepted into an accredited college, university, vocational or technical education. This scholarship is for women who are U.S. citizens, age 35 and above, and who demonstrate financial need.
The woman selected to receive this scholarship will have expressed the obstacles they have faced, future goals and how they intend to meet these goals. Click this link to go to the application.
Philanthropic Education Organization Program For Continuing Education
The Philantropic Education Organization (P.E.O.) Program for Continuing Education gives monetary awards to support mothers who want to continue their education. Awards of up to $3,000 are given to moms who cannot afford to go back to school after taking time to raise their families.
Applications are available through local P.E.O chapters. The maximum amount of this grant is $3,000 which helps to cover tuition, books and other school-related expenses. The recipients can only receive this grant once. To be eligible, the applicant must:
Be enrolled in classes in the United States or Canada
Be a Canadian or U.S. citizen
Have had at least a 24 month period as a non-student
Be sponsored by an P.E.O chapter
Not be enrolled in a doctoral degree, law or medical program
Be within 24 months of completing her degree
Google Anita Borg Scholarship
The Google Anita Borg Scholarship was created to help female students interested in the fields of science and technology. To be eligible to apply, the student must:
Be entering into her senior year of undergraduate study or in a graduate program in the United States
Earning a degree in computer science, computer engineering or a related technical program
Have at least a 3.5 GPA
The application process involves completing an online application, submitting a resume, essay and transcripts. The application deadline for 2012 is Tuesday, February 6, 2011. For more information about this scholarship, please click here.
Conclusion
Even though being a married student in college is relatively rare, finding scholarships or grant programs to assist in funding is not. Filling out a FAFSA application is one of the first steps toward paving the way to alleviating the financial burden of college.
There are scholarships and programs out there that exist for married college students. The military offers assistance to military spouses and many private organizations offer aid to people who decided to take care of their families instead of pursuing an education.
Married students seeking financial assistance also should not forget about the numerous other types of scholarships available. Applying for one scholarship does not eliminate students from applying for other scholarships or grants. There are scholarships for minorities, older students, women and major-specific scholarships.
This list of scholarships and grants is just the tip of the iceberg of all the aid possibilities available. With time and effort, it is possible to find enough grant funding to significantly reduce the cost of college.
College Grant Information By State