Scholarship opportunities for Rhode Island students mirror much of the same grants and funding available to college students in other states within the U.S., being split between government-funded grants and private-funded opportunities.
Grants tend to be a mix of scholarships that fund financial need and grade performance. Many require both. Fortunately, Rhode Island students have a wide variety of grants to pursue, many offering significant funding amounts annually. Additionally, many of the grants also allow the same student to apply for up to four years of postsecondary college or university attendance.
State Grants for Rhode Island Students
The Rhode Island State Grant provides eligible college students smaller financial support through state grants providing $250 to as much as $900 annually. All eligible students need to be a valid Rhode Island resident. Out-of-state students are not eligible to apply for the state grants.
Additionally, students will also need to be able to prove and validate U.S. citizenship or authorized non-citizen status (i.e. authorized resident).
Finally, eligible students need to maintain at least a half-time status of enrollment in college courses. Taking one or two classes would be insufficient for grant criteria. The classes need to be part of a school program that works towards a recognized certificate or degree from a post-secondary institution.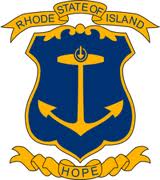 Students with a public criminal background that involves convictions for felony drug violations are permanently barred from grant application. Additionally, students who have defaulted on past federal student loans as well as avoided U.S. military selective service are barred from applying as well.
The Rhode Island State Grants are not restricted to just Rhode Island state institutions. Students who are approved and awarded such grants can use them at any eligible college or university within the national U.S. territories, as well as acceptable institutions in Canada and Mexico.
Processing of the Rhode Island state grants is managed through the federal FAFSA process for application purposes.
CollegeBound Fund Academic Promise Scholarship
With funds distributed by the Rhode Island Higher Education Assistance Authority, awarded students can expect anywhere from $2,500 to $10,000 in grant awards per year under the CollegeBound program.
Awarded and selected based on the applicant's financial need, awardees tend to be high school final-year students matriculating to colleges and universities for full-time study status. Applying students will need to have sufficiently high enough scores either on the SAT or ACT exams to be considered.
In return for scholarship financial aid, selected students are expected to keep up their academic performance for the life of the grant receipt. All state students that are legal residents of Rhode Island can apply for the award. Additionally, any graduating high school student in his or her last year going to a college or university school or post-secondary program can apply as well.
Federal Grants for Rhode Island Students
Federal school grants are provided by the federal government through a variety of federal agencies. All the funding opportunities must be applied for through the federal FAFSA form at a minimum. In some cases, specific documents may require additional documentation after reviewing an applicant's FAFSA submission.
Federal Pell Grants
Federal college funding comes in a number of forms and the target grant to obtain is the Federal Pell Grant. This financial support option provides anywhere from $660 to as much as $5,550 for college and university use per student per year.
Rhode Island students are eligible to apply, and applications are processed through the FAFSA documentation filing annually. The U.S. Department of Education makes the review determinations on such applications. Factors that will influence the amounts awarded include the actual tuition of the school the student will be attending, the amount of enrollment hours the student is scheduled for, and the amount of contribution expected from family support.
Academic Competitiveness Grants
Along with the Pell Grant eligibility comes a number of other federal grants Rhode Island students can be approved for once approved under the Pell program.
Based on financial need, eligible students for an Academic Competitiveness Grant will need to document a half-time enrollment status and a first- or second-year level in an accepted postsecondary program.
The maximum grant available for a first-year student equals $750 per year. Second-year students can realize a doubling of this award up to $1,300 per year.
Rhode Island students and others who participate also must maintain a performance criteria while in ongoing studies. A 3.0 GPA minimum is in place and must be met by second-year students after getting established in a first-year curriculum. Further, the study course and program must be rigorous.
These criteria tend to favor scientific degrees over programs that are more into the liberal arts fields, although they do not specifically state such.
National Science and Mathematics Access to Retain Talent (SMART) Grants
A second grant doorway opens as a result of Pell Grant eligibility with SMART Grants. By passing the Pell Grant hurdle, Rhode Island students can get access to the SMART Grants which provide up to $4,000 per year of financial aid. Eligible programs include technical, scientific, and liberal arts programs in terms of eligible studies for the grant. Awardees, however, need to maintain a grade performance level of at least a 3.0 GPA during financially supported studies.
Federal Supplemental Educational Opportunity Grants
Awarded through approved schools, colleges, and universities, federal supplemental grants distribute anywhere from $100 to $4,000 per student per year. Students can re-apply for eligibility each year, but one year's award doesn't guarantee the following year's approval.
Application for these grants occurs through the standard FAFSA application. First awards each year are given to recipients of the Pell Grant award first before others.
Federal Work-Study Program
While not a grant per se, Federal work-study awards work similar to grants in that they provide funding to eligible students through the school year.
Work-study programs, however, do not provide funds directly to awardees. Instead, the awardee receives a notice of how much he or she could receive under the program in a given school year. Then, the awardee needs to find an employer, typically on-campus or nearby, that participates in the program and will hire the student as an employee.
As the student works part-time, he or she then earns the award's dollars up to the limit allowed. The employer in the meantime is subsidized by the federal program for the dollars paid through payroll to the student.
Wages tend to be comparable with minimum wage amounts at the national level, up to $9/hour. Students who want to apply are considered based on their FAFSA application. Then, the eligible school the student attends makes the financial determination and sends out the award notice to the eligible student.
Robert C. Byrd Honors Scholarships
Rhode Island students are also eligible to take advantage of the congressionally funded Robert C. Byrd Honors Scholarship. These grants are highly competitive and they only go to a few students each year. Nationwide, the number of eligible students numbers in the dozens.
Eligible awardees can expect to receive up to $1,500 for financial support per student per year. These funds can be used in any approved school, college, or university in the United States. Military academies, however, are exempted.
Students will be rated based on their academic score average, standardized exam SAT and ACT performance, community activities, and enrollment pending in a four-year college program. Eligible awardees can renew their grant annually for up to three years of study as long as they continue to meet their grade score requirements.
Presidential Scholarships
First-year students at Rhode Island colleges and universities can take advantage of Presidential Scholarships which are funded through schools and their financial aid offices. The support is federally-funded and managed at the local college or university level.
These grants provide up to $2,000 per year per student. Applicants apply and receive four consecutive years of grants under this scholarship total. Awarded recipients have a proven score record of academic performance via standardized tests taken in high school as well as grade class position. SAT scores need to reach at least 1100 and grade performance needs to be in the top 30 percent of class ratings.
Applications are taken both with school admission forms as well as direct school financial aid applications. College transfer students can also apply for the grant mid-stream, but such applicants will need to have a GPA score of at least 3.5 on classes taken prior to application, totaling 24 credits.
Private Grants and Scholarships
A number of privately funded grants and scholarships exist for Rhode Island students from various private organizations. Many have specific requirements that are intended to keep students studying within Rhode Island state in exchange for awarding.
The A.V. Stout Fund
Intended and devoted to the support of research grants focused on wildlife and related habitat, the A.V. Stout Fund provides grants directly to students and interns as well as education program staff.
Unlike program-specific grants, the Stout Fund could conceivably be used by a student to support a particular degree track as long as the work proposed meet the criteria of the fund grant application. This would require a bit of creativity on the part of the student to pitch a research project that is also compatible with the student's financial aid need.
The New England Regional Student Program
The New England Regional Student Programs are dedicated to students who also qualify as New England state residents, including Rhode Island, Connecticut, Maine, Massachusetts, New Hampshire, and Vermont.
Even if a Rhode Island student studies in a neighboring state's college or university, the program provides for large out-of-state discounts to program recipients. Those programs affected for Rhode Island students include degree tracks that are not offered by Rhode Island schools per se and are available in other New England schools.
The Rachel Butterworth Dietz Scholarship
Funded by the Boston Flower Exchange, Inc., the scholarship program provides grant recipients up to $5,000 per student per year www.thebostonflowerexchange.com. The student needs to be enrolled in a college or university program located in the New England area.
Additionally, students' work and degrees need to be in the study of floriculture or ornamental horticulture to receive a grant. The grant is awarded on a competitive basis, with eligible applicants being students going to postsecondary educational institutions or high school seniors going into a trade school that trains ornamental horticulture or floriculture.
The Asthma and Allergy Foundation Scholarship
Intended to highlight students in education who can help other young people suffering from the effects of asthma or allergic conditions, the Asthma and Allergy Foundation Scholarship provides a $250 grant per student per year. The grant needs to be re-applied for each year as the award is one-time in nature.
Any high school students living in the six-state New England region can apply for the grant. The students need to have a documented condition of asthma or allergic condition that is deemed medically significant. The students also need to be pursuing a college or higher education degree post-high school. Finally, academic performance also influences selection, with the highest scores making the final cut to receive the award.
The Shaw-Worth Memorial Scholarship
Annually, a high school student selected from schools in the New England region becomes eligible for financial support through the Shaw-Worth Memorial Scholarship. The grant is intended for students who make a significant effort to aid or help the protection of animals.
Generally, the work performed needs to have been done over an extended duration rather than as a one-time incident to evidence commitment to animal protection. Activity that qualifies for consideration can be work that involves research, presentations, promotion and support of protection through communications, or physical rescuing of animals in need.
Unlike many other grants, just having high grades as a student applicant does not meet the scholarship criteria. Financial support or economic need is not a required criteria either, nor a consideration. Instead, applicants will have evidenced a history and track pattern of ethical behavior towards the preservation and protection of animals.
In the same vein, passive support of animal causes does not qualify for grant awarding either. The recipient will be able to document proactive works that directly benefit animals over time.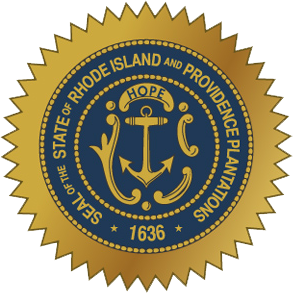 Applications are from the students themselves in the way they best see presenting their cases for award. This application format can be made as a traditional letter or essay approach, explaining why the applicant would be the best recipient for the program. Detail should be afforded to meeting the above-mentioned criteria, particularly focusing on support of animal protection.
Additionally, three recommendations from other persons will be required to be attached as witness statements. Persons who know the student well such as teachers, work managers, guidance counselors or mentors, and recognized leadership positions who've worked personally with the student can all write supporting letters to be included.
International Right of Way Association New England Chapter 16 Scholarship
Recipients from high schools are only allowed to win this grant once. However, it can provide from $200 to $500 to students awarded which they can use for studies or college costs. Anyone apply generally needs to be a student from the New England region, including Rhode Island.
Only two or three scholarship grants in total are awarded by the Right of Way Association, and students entering their first year in college programs associated with negotiation, pre-law, engineering, or appraisal are favored.
New England Employee Benefits Council Scholarship (NEEBC)
The NEEBC established its scholarship program to promote and support students that are seeking careers in professional fields dealing with employee benefits. Students looking to earn degrees in personnel positions and human resources are typical candidates.
Additionally, those seeking careers in the preparation of benefits and statistical support would be eligible as well. This includes work in pension management, work and family benefits oversight, and employee benefit package development.
Applying students must be enrolled in full-time class schedules. Both graduate and undergraduate students are allowed to apply. The student must also be a resident in the New England area or attending a college or university in the New England area.
The NEEBC scholarships provide grants funding up to $5,000 per student per year when awarded. The grant can be used to fund and add to resources used for tuition and living on campus. However, the grant amounts cannot exceed the total cost of those expenses, i.e. providing the student an uncommitted profit.
NEEBC grants need to be re-applied for annually, with each package completed with documentation to support the information and need stated by the student. Grant awards are capped at four years total. No recipients can receive more than that amount.
Stephen Phillips Memorial Scholarship Fund
The Memorial Fund pays grant funds for students in the New England region and six-state area, including Rhode Island. Students need to be able to show academic performance at a high standard as well as financial need.
Students will need to show how their educational pursuit and eventual career will benefit their community and society in general. Evidence of firm character and good citizenship add to the support of an application.
As a requirement, students must be able to prove they are residents of a New England area state and enrolled in a four-year postsecondary education institution. The school chosen, however, does not need to be located in the New England area. Both students in college as well as high school are allowed to apply.
University Specific Grants
Most of Rhode Island's major colleges and universities also provide their own scholarships and grants to students enrolled in the particular institution. Students need to already be attending the given school and apply internally to be eligible for award. The specific school's financial aid office typically makes the determination of award.
Rhode Island College Grants
Direct assistance from the state of Rhode Island can be obtained through the Rhode Island College Grants. These funds are distributed by the school's office of student financial aid. Recipients awarded can expect to receive anywhere from $100 to $10,000 in assistance annually. The funds are awarded annually and must be re-applied for each year.
Applications are managed through the federal FAFSA form and final determinations are coordinated through college or university financial offices. Awards are distributed using factors of financial need, school year, academic performance, and the application date submitted.
Preparatory Enrollment Program (PEP) Grants
For those Rhode Island students who are already on track in high school with advanced-placement classes, the Preparatory Enrollment Program provides anywhere from $200 to $11,000 per student per year in financial support. Recipients are determined based on how much financial need the student has versus other applicants. Further, eligible students must file with the Rhode Island College Financial Aid Application to be reviewed.
Honors Scholarships
Freshman Rhode Island College students in their first year of college who have a proven high school record of high grades and performance can be eligible for the Honors Scholarships. Grants can provide a student funding ranging from $500 to as much as $1,500 annually. Each year a grant can be re-applied for, providing funding for a total of four academic years per student.
The student needs to score at least a 3.0 GPA or B average and be a full-time student. Students need to designate their application for the Honors Program when they submit an enrollment application to a particular Rhode Island college.
Special Talent Awards
Rhode Island College offers students in particular art programs the Special Talent Award Grant. These grants are designated for students in theatre, music, film studies, dance, communications, and general art. Grants range from $100 to $2,500 per student per year.
To be able to apply, students interested need to make contact with the particular school program or department within the Rhode Island College to get detailed information and an application form.
Alumni Scholarships
Rhode Island College and its alumni through the school's alumni association fund a number of school-specific grants and scholarships for attending students. They are not all the same. Some are funded for financial need while others are based on academic performance or similar criteria.
Finally, legacy students (children and grandchildren of alumni) also receive grants to help defray attendance costs. Applications are found in the school's alumni office for further details.
Roger Williams University Scholarships
Positioned in Bristol, Rhode Island, Roger Williams University provides a number of grants and scholarships based on academic performance and merit. Students applying for such grants and expecting to be awarded must have a GPA of 3.0 to as much as 3.5, depending on the particular University grant. The number of grants within the University varies from year to year given that Roger Williams represents 35 different degree majors.
University of Rhode Island Grants
The University of Rhode Island represents the state's largest university educational institution, with three different locations in the state in addition to the main campus. Students can obtain both financial need and grade-based grants upon approved application.
Grants vary between programs and demand and can potentially cover a large portion of a student's tuition cost if awarded. Some of the University's grants are distributed directly through the school's programs rather than its financial aid office, so students should seek information through both, depending on their course of study.
Tips and Advice
Rhode Island students who are seeking grants and scholarships for post-secondary studies should always cast their nets far and wide. Those who chase multiple applications have a greater chance of receiving grants statistically than students who focus on only one or two opportunities.
Additionally, while in high school, students should take full advantage of local volunteer opportunities and community help programs. Even simple programs that involve providing occasional care for the needing or community cleanup or rebuilding can count. Nothing should be discounted.
Sport programs as well as high school club organizations can find leads to community assistance opportunities. Those students with a full portfolio of related community work over their high school career tend to have a better chance of standing out when all competitors have relatively the same grade score and financial need.
Students who take advantage of their parents' connection may also find opportunities through private organizations as well. Many companies and business entities provide varying scholarships as part of goodwill programs for their communities. No company is too big or too small. Many students have amassed significant tuition help by finding multiple grants and adding them together to offset college costs.
Finally, new college students should not be frustrated and depressed if their luck at finding scholarship grants in their first year is not fruitful. Many times, educational grants can be obtained in the second and third year of studies when applicants have been able to show an established college GPA already. Further, students can also leverage connections with class professors and school administrators, possibly gaining references as well as recommendation letters if the given professor agrees to do so.
College Grant Information By State