College is expensive and paying for a degree seems impossible; however, Pennsylvania offers its prospective students options for receiving grants and scholarships. Whether a student is starting, reentering or earning a second degree, there are alternatives to financing an education before resorting to loans. Understanding the Pennsylvania governing agency will be the foundation of finding funds for college.
But first, it is important to understand how the agency operates, qualifies, manages and administers grants and scholarships.
PHEAA
The Pennsylvania Higher Education Assistance Agency, or PHEAA, was created in 1963 by the Pennsylvania General Assembly. The agency oversees the state's grant and scholarship programs. PHEAA is the national source for student financial aid servicing and student loans. It has serviced millions of students and thousands of schools with financial aid services. These services include loan guaranty, loan services, financial aid processing, outreach and other student aid programs.
AES
American Education Services, or AES, was established by PHEAA to service and guarantee loans for the Federal Family Education Loan Program, FFELP. Private loans, alternative loans and other student loan products are serviced thorough AES for its lending partners nationwide. Nationally, PHEAA conducts its student loan servicing activities as AES and FedLoan. AES is a national leader in loan servicing and uses a staff of experienced and well-trained customer service representatives.
FedLoan
The U.S. Department of Education draws on the experience of AES to service its loans. FedLoan Servicing was established by PHEAA to support student loans owned by the Federal government. FedLoan Servicing is one of the few organizations approved by the Department of Education to service these loans. This organization offers its student borrowers easy and convenient ways to manage their loans.
Pennsylvania Grants
Grants do not have to be repaid and unlike scholarships, grants are need-based and not merit-based. To qualify for grants and scholarships, a Free Application for Federal Student Aid, or FAFSA, must be filed to assess financial need.
The application can be filed online, downloaded from a portable data file (PDF) or completed using the paper version. Instructions on how to file online, complete the paper form and find out what documents are needed are readily available on the FAFSA website. The "Browse Help" button will give applicants step-by-step instructions for completing the application.
The information gathered from the FAFSA is used to produce the Student Aid Report, SAR. The generated report is sent to the student and/or the school's Financial Aid Office with an eligibility score called the Expected Family Contribution or EFC index number. The EFC number determines federal student aid eligibility. A Data Release Number, DRN, is a 4-digit number assigned to every application by the U.S. Department of Education.
Pennsylvania Scholarships
The difference between grants and scholarships is that scholarships are merit-based or condition-based. Like grants, scholarships do not need to be repaid. Scholarships are available from government, state or local agencies, companies or corporations, nonprofit organizations, religious organizations or private individuals.
One way to find scholarship money is to search an online database. For example, a scholarship may be given because of a specific religion affiliation or membership to a particular organization. The amounts and conditions will vary. Typically, as long as the conditions are met, the scholarship will be renewed. However, scholarships may have a condition of time or status. A time condition may be for the first year of college; similarly, a status condition may be for students in their junior year.
Eligibility
The Pennsylvania State Grant Program is need-based; however, applicants must meet eligibility requirements to be considered for the grant.
High School Graduation
Must be from an approved American high school including American Territories. American military bases located overseas and in foreign countries meet the high school graduation requirement if they have American accreditation. Recipients of a Commonwealth Secondary School Diploma or its equivalent from another state or diploma recognized by the Pennsylvania Department of Education meet the requirement. Correspondence courses or distance learning for issued diplomas do not count for fulfillment of the high school graduation requirement.
Program of Study
The institution must be approved by PHEAA and must be two academic years in duration. An academic year is defined as a minimum of 60 semester credits or 1,800 clock hours of instruction, or its equivalent. An associate and specialized business or specialized technology degree is 1,500 clock hours. Additionally, 50 percent of the credits or clock hours must be completed through classroom instruction.
Students with a medical disability seeking exemptions from the 50 percent classroom instruction mandate can download an ADA Accommodation Request form from the website. The completed form and documentation should be mailed to the Pennsylvania State Grant Program, PHEAA, in Harrisburg. For schools using clock hours instead of semester credits for full-time study, it is equivalent to approximately 450 clock hours.
Academic Progress
Students are required to successfully complete half-time or full-time enrollment status requirements to receive a half-time or full-time grant. The credits for repeat courses, which were counted when the state grant was originally awarded, are not counted again.
Financial Aid personnel must verify enrollment status for each student at the end of each academic year. If a student does not meet the academic progress requirement they are ineligible until meeting the requirement(s). For example, if the grant is for full-time study but if the student attends less than full-time, he or she is ineligible until this grant requirement is fulfilled.
Questions or concerns about academic progress should be addressed with the Financial Aid Office.
Undergraduate Enrollment
In order to receive a State Grant, a student must not have earned a Bachelor or professional degree prior to applying for a State grant. To be eligible for a grant, the enrollment status must be at least half-time. Under certain circumstances, developmental, foundation and remedial courses may be included in meeting the half-time requirement. Be sure to check with Financial Aid for any questions regarding undergraduate enrollment requirements.
Pennsylvania Residency or Domicile
A student must be at least 18 years of age or older and be a bona fide resident of Pennsylvania for 12 consecutive months. Bona fide residency must be established immediately preceding the date of the application.
Under the age of 18, a student is considered a minor and is required to have a parent or guardian who has continuous direct care and control over the minor. The parent or guardian must have at least last two consecutive years of caring for the minor child. Further, the minor must also maintain 12 months of consecutive residency in Pennsylvania and continue the residency until the beginning of the Fall term classes.
Criminal Offenses
Currently incarcerated individuals, who were convicted of a criminal offense, are not eligible for a State Grant and should notify State Grant and Special Programs in writing. By law, schools are required to notify PHEAA of recipients who are incarcerated.
Default
A recipient is ineligible for a State Grant if an education loan has defaulted or is pending default. The status of default is also applied to grants that have converted to loans, for noncompliance of the eligibility or service requirements for the grant. An educational loan includes guaranteed or reinsured by Federal or State governments and institutions.
Deadlines
Deadlines for Pennsylvania State Grants must be met for the initial application, Summer Aid or renewal of grants.
For detailed information on grant eligibility and requirements, read the Rights and Responsibilities Certification Document.
Pell Grant
The Federal Pell Grant is the foundation for other federal financial aid. Usually, the grant is awarded to undergraduates only. The rule of not earning a bachelor's or professional degree prior to receiving the grant does not necessarily mean the recipient will not be awarded grant money. One example of an exception is enrollment in a Post-baccalaureate Teacher Certification Program.
Note
Recipients are no longer able to receive more than one Pell Grant in an academic year. This change will take place during the 2011-2012 award year of July 1, 2011 through June 30, 2012.
If the grant is received after July 1, 2008, then it can be used for up to 18 consecutive months or its equivalent.
Distribution
Funds may be paid to a student directly by check, applied to a student's account, or a combination of the two methods
The school must notify students in writing when the funds will be paid and how much will be awarded
Funds must be distributed once per semester, trimester or quarter. If the school does not use semesters, trimesters or quarters, then distribution must be made at least twice in an academic year.
Blind or Deaf Beneficiary Program
The Blind or Deaf Beneficiary Program is for students who are blind or deaf and attend a state-approved postsecondary institution.
Eligibility/Requirements
Pennsylvania residency
Qualify for Office of Vocational Rehabilitation (OVR)
Enrollment status of at least half-time
Maintain academic progress according to the institution's guidelines
Application Process
Download the Deaf and Blind form online
Verify qualification for OVR benefits with documentation
Submit completed application with additional documentation by December 31st
Mail or fax the completed application and documentation to PHEAA in Harrisburg
Maximum Amount
$500 in an academic year
Not to exceed the SAR eligibility
Not to exceed total costs of attending an institution
Funds are distributed on a first come, first served basis
GEAR UP Scholarship
The Gaining Early Awareness and Readiness for Undergraduate Programs (GEAR UP) Scholarship is for students who have graduated from one of the designated high schools and who participated in mandatory college-readiness activities.
Eligibility/Requirements
Enrollment status of at least half-time
Continuously eligible for Pell Grant during each year of enrollment
Pennsylvania residency
At least 22 years old
Meet student federal aid guidelines
Complete GEAR UP application
Maximum Amount
Current award equal to Federal Pell Grant, approximately $5,550, for the same academic year
May be less due to enrollment status, fund availability and unmet costs determined by the school's Financial Aid Office
Based on federal funding and is not guaranteed
Renewal
Complete a renewal FAFSA
Remain eligible for a Federal Pell Grant
Automatic yearly renewal as long as funding is available
NETS
The New Economy Technology Scholarship Program is comprised of the SciTech and Technology scholarships.
Note
Funding was cut for the 2011-2012 academic year. Students who already qualify for this scholarship will continue to receive grant money. See the link for more information.
Pennsylvania Chafee Program
The Pennsylvania Chafee Education and Training Grant Program is for recipients who are aging out of the Foster Care System.
Eligibility/Requirements
Pennsylvania residency
Meet eligibility requirements for Foster Care Independence Program
Over the age of 18
Participation in the program by age 21 until age 23
Enrollment status at least half-time
College courses for program of study must meet U.S. Department of Education guidelines
Meet financial need according to institution's guidelines
Satisfactory academic progress
Not in default of a federal student loan
Application Process
File FAFSA
Download and complete Chafee Program application
Mail completed application and additional documentation to PHEAA in Harrisburg
Maximum Amount
$2,500 per academic year
Award is total of college costs minus financial aid received but not to exceed attendance costs
Renewal
File FAFSA annually
Does not require filling out another Chafee application
Gratuity Program
The Postsecondary Educational Gratuity Program is for children with a parent who died while serving Pennsylvania's citizens. This waiver covers tuition, books, on-campus room and board, and related college expenses. The waiver covers the remaining balance after all grants and scholarships are applied to a student's account.
Eligibility/Requirements
Designated for children born to or adopted by a Fireman, Policeman, Corrections Officer, rescue or ambulance squad member, who died after January 1, 1976 in the line of duty
Designated for Children born to or adopted by a National Guard member, Sheriff Deputy, Sheriff or any Federal or State active military member, who died after September 11, 2001 in the line of duty
Younger than age 25
Must not have applied for other state and federal grants and scholarships
Enrolled in Associate or Bachelor's degree program in a community college, state-owned or state-related college
Enrollment status must be full-time
Application Process
Download and complete Postsecondary Educational Gratuity Program form
A certified copy of birth certificate
A letter of admission from post-secondary institution
Documentation of application for financial aid
Mail completed application and documentation to PHEAA in Harrisburg
Renewal
Repeat application process minus birth certificate or letter of admission from institution.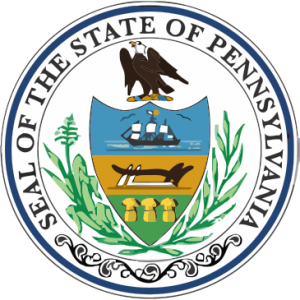 Work-Study Employment
Another form of grants and scholarships is Work-Study Employment through the Pennsylvania State Work-Study Program. Students gain experience working in a career-related job while earning money for college to offset expenses.
Eligibility/Requirements
Pennsylvania residency before filing FAFSA, excluding time enrolled in a postsecondary school in Pennsylvania
Enrollment status of the least half-time
Program of study for duration of at least two years
Undergraduate that is eligible for State Grant or graduate student eligible for subsidized a Federal loan
Ability to benefit from career-related work experience
Must not have defaulted on any education loans or owe any grant refunds
Program Restrictions
Find employer that offers State Work-Study positions
Work no more than 20 hours per week while classes are in session
Work no more than 40 hours per week for summer and term breaks
Finding Work-Study Employment
Search PHEAA's State Work-Study Program (SWSP) job search database which is updated daily; or
Download and print information request form to mail to PHEAA/SWSP, the State Grant and Special Programs in Harrisburg. Along with receiving a list of participating employers, the students' pertinent information will be given to perspective employers in Pennsylvania's Work-Study Program; or
Students may find a participating employer or a nonparticipating employer. Those employers who are nonparticipants and interested in becoming an employer in the Work-Study Program may apply online in the Work-Study Employers section.
Application Process
Download and print Work-Study application/placement form
Students are to complete section one and employers are to complete section two of the application
Mail completed application to PHEAA in Harrisburg
Application Deadlines
Summer, May 31st
Academic year or Fall term only, October 1st
Spring term only, January 31st
Notes
Make sure to put the correct school code, county code and program of study code in section one of the application.
Aid for Military and National Guard
Pennsylvania's grants and scholarships are available for those who served in the military and National Guard. The dependents of these veterans may qualify for the education benefits. Listed below are programs for those seeking an education at one of Pennsylvania's postsecondary schools.
Post-9/11 GI-Bill
The Department of Veterans Affairs offers financial aid benefits for veterans on or after September 11, 2001. The Post-9/11 GI-Bill financially supports veterans with education and housing costs. As of August 1, 2009, veterans may participate in the following approved programs: undergraduate and graduate degrees, vocational or technical training and on-the-job training. Other approved programs include flight training, correspondence training, licensing and national testing programs.
This program is unlike other grants and scholarships because tuition is fully paid for veterans residing in Pennsylvania and attending public schools. An annual stipend of $1,000 is paid for books and supplies along with a Monthly Housing Allowance (MHA) or Basic Allowance Housing (BAH). The amount of $17,500 goes toward tuition and fees for private or foreign schools per academic year. Be sure to check out the limitations of this program for attending schools in certain states.
Eligibility/Requirements
At least 90 days of aggregate service on or after September 11, 2001
Discharged with a service-connected disability after 30 days of service
Received an honorable discharge from active duty
Yellow Ribbon Bill
If a veteran is attending a more expensive school or an out-of-state school as a nonresident student, the Yellow Ribbon Program may reimburse the difference.
Eligibility/Requirements
Veterans who are eligible for the maximum benefit rate
Served an aggregate period of active duty after September 10, 2001 of at least 36 months
Honorable discharge or service-connected disability with service for 30 continuous days of active duty
Dependents who are eligible for transfer of Entitlement
Children of Prisoners of War and Missing in Action Soldiers are entitled to PHEAA's special state grant.
PATH Program
The Partnerships for Access to Higher Education Program, or PATH, is for students who have qualified for grants and scholarships under one of PHEAA's PATH Partners. Only those students are eligible for additional monies through this program.
Eligibility/Requirements
Nominated by a participating PHEAA PATH partner
Receive a Pennsylvania grant in the same semester or quarter nominated
Demonstrate financial need according to the guidelines of the post-secondary institution
Enrollment status of at least half-time in a State Grant-approved, post-secondary institution
Maximum Amount
$2,500 per academic year.
Application Process
File a FAFSA
Contact a PHEAA PATH Partner through the online list of the participating Partners in Pennsylvania
PATH and PHEAA Partnership
PATH partners in conjunction with PHEAA to give Pennsylvania students additional sources for grants or scholarships from the private sector. Community-based Partners are nonprofit organizations committed to assisting Pennsylvanians with their post-secondary education endeavors.
The organizations who participate in the PATH Program are separate entities from PHEAA in their operations, setting the requirements for scholarship eligibility and their funding sources. Organizations may become a Partner by calling PATH at 800-443-0646 and selecting option 3.
Although times are tough, college does not have to be out of reach for Pennsylvanians wanting to earn a degree. Grants and scholarships are just two of the ways to finance an education. Research, plan, prepare and educate to find the best financial aid package for post-secondary education.
College Grant Information By State