One of the major choices many high school students have to make is choosing a college. What degrees are offered, where the college is located, and where your friends are going are all important considerations. Perhaps even more important is how much the college costs and how you're going to pay for it.
In 2010, public four-year colleges had an average tuition of over $14,000 per year for classes, room, board and fees according to the National Center for Education Statistics. Private colleges were more than twice that, running about $32,000 per year. These costs can be a serious roadblock in a high school student's attempts to find the right college. Some of the costs can be offset by the use of college grants.
Grants come in the form of money from the federal or state government or other organizations. Unlike student loans, grant money doesn't usually have to be paid back. The money isn't usually taxable as long as you are enrolled to get a degree, although it can be taxable if you are simply taking classes without intending to graduate.
Grants come in many forms, some based on need, some on ability, and some on the student's background or geographic location. All grants are intended to give students access to a higher education and the opportunities that open up with a college degree.
Optimizing Your Search
There are generally no limits on how many grants you can have. The more you find that fit your circumstances and needs, the less you will have to pay out-of-pocket for college expenses. Many students graduate college already owing money for college loans. This creates an incredible amount of pressure to find a job, any job, that will allow you to pay the money you owe.
Finding the right combination of grants, scholarships and work-study opportunities can allow you to begin your life after college without debt, free to start your future as you see fit.
The search for grants can be confusing. Not only is there not one central spot to find all grants, but there are also many unfamiliar terms to learn as you look for grants. Here are some of the terms you may come across in your search for college money:
Common Grant-Related Terminology
FAFSA
FAFSA stands for Free Application for Federal Student Aid. This application must be filled out to apply for almost any federal student grant, loan or work-study program. Many state grants and grants that come directly from the college you're attending rely on FAFSA information as well.
The FAFSA can be filled out online, or a paper copy can usually be obtained from your college's Financial Aid office. There are deadlines for filling the FAFSA which change from one state to another. Even if you are filing a paper copy of the FAFSA, you can find out information online about the deadlines that affect you.
Needs-Based Grants (Also Called Income-Based Grants)
Needs-based grants are based on your income, and usually your parents' or guardians' income as well. However, just because a grant is needs-based doesn't automatically mean only low-income students can apply. Some grants have a high level of income as their upper limit for applying. Check the terms of the grants you are interested in to see if your income fits.
Merit-Based Grants
Merit-based Grants are based on success in a specific area. High grades or community involvement are two areas generally considered when qualifying for merit-based grants. This type of grant usually doesn't consider a student's income when awarding money.
Talent-Based Grants
Talent-based grants are based on a student's performance in a specific area, such as art, music, athletics or drama. Some of these grants have additional requirements of financial need or membership in a specific organization, while others are open to anyone who exhibits talents the grant is intended to support.
Grants-For-Service
Grants-for-service require a certain commitment after college. They are often available to people going into medical and teaching professions. Usually, a person awarded one of these grants must serve for a certain amount of time (often a year to four years) in a low-income or hard-to-staff area. If the time commitment isn't served, the grant becomes a loan that must be repaid.
Where To Find Grants
When looking for a grant to help with the costs associated with a college education, you should consider looking in four areas: federal grants, state grants, grants from the specific college you're applying to, and grants that apply specifically to your background. Here are some helpful pointers in finding grants in each of these areas.
Federal Grants
Pell Grants
Pell Grants are the most frequent and well-known grants given out by the federal government. They are needs-based grants. The maximum amount awarded in one year is currently $5,500, but various factors control how much a specific student gets.
The amount of money awarded is not only based on the student's and family's income, but also the cost of tuition at the student's college and the number of hours the student is taking.
In order to get a Pell Grant, the student must fill out a FAFSA. More information on Pell Grants can be found at the U.S. Department of Education's Federal Pell Grant page.
Academic Competitiveness Grants
Academic Competitiveness grants are given to college freshmen or sophomores who complete an academically rigorous high school curriculum. It is both a merit-based and needs-based program, looking at the student's high school academic achievements as well as their income level. To get an Academic Competitiveness grant, you must have filled out a FAFSA and be eligible for a Pell Grant. The money awarded is in addition to money from a Pell Grant. More information can be found at the Department of Education's Academic Competitiveness Grant page.
Federal Supplemental Educational Opportunity Grants (FSEOG)
These needs-based grants are given to a college by the federal government. The college uses the funds to supplement the aid given to students with exceptional economic need. The amount awarded can range from $100 to $4,000. As with other federal grants, the FSEOG is obtained by filling out a FAFSA.
Generally, the college makes a decision as to which students qualify to receive a FSEOG in addition to Pell Grants and any other aid they might get. For more information on the FSEOG, go to the FSEOG page at the Department of Education's website.
Teacher Education Assistance for College and Higher Education (TEACH) Grant
The TEACH Grant is a grant-for-service that is designed to help students intending to teach at the elementary or secondary level. It awards up to $4,000 per year to students who are taking classes that lead to a teaching degree (including subject-area courses such as English courses for someone intending to teach English).
If you get a TEACH grant, you must agree to serve in a low-income area by teaching in a high-need field for at least four years. If your years of service aren't completely fulfilled, the grant will turn into a student loan, complete with interest.
In order to qualify for a TEACH grant, you must fill out a FAFSA, although you don't have to meet the economic requirements that you do for other grants. For more information, visit the TEACH Grant Program page.
Iraq and Afghanistan Service Grant
This grant is intended to help out students whose parent or guardian was killed as a result of service in Iraq or Afghanistan after September 11, 2001. The grant is only available to students who were enrolled in college at least part-time when their parent or guardian died, who are under 24 years old, and who have too high an income to qualify for a Pell Grant. The grant amount is equal to a Pell Grant (currently $5,500 per year).
For more information, visit the Iraq and Afghanistan Service Grant page.
State Grants
In addition to federal grants, most states offer grants to resident students who attend an in-state college. Each state has its own criteria for qualification for its grants, but most include filling out a FAFSA. Although many are needs-based, there are plenty that are awarded due to merit or talent.
The U.S. Department of Education has a list of Higher Education Agencies arranged by state. Included on the list are mailing addresses, phone numbers, email addresses, and websites related to each state's agency in charge of grants and other financial aid.
If you look into state grants, you will find some opportunities similar to these:
Cal Grant A and B for California Residents.
Cal Grants are needs-based state grants for California residents. A Cal Grant A will pay for tuition at specific state universities, while a Cal Grant B will pay for books and a living allowance during your freshman year, moving up to cover some tuition and fee expenses in your sophomore year and beyond.
To apply for a Cal Grant, students must complete a FAFSA, have an economic need, and meet other criteria as set by the state of California.
New York State Tuition Assistance Program (TAP)
The state of New York has TAP grants for residents attending approved colleges. This is a needs-based program that requires students to maintain at least a C average in their classes once they get in college. Award amounts range from $500 up to $5,000 depending on several factors, including whether a student is married or has dependents.
To apply for a TAP grant, you must fill in a FAFSA. You will have an opportunity to link directly to the TAP application once completing the FAFSA, or you can use the online TAP application.
TEXAS Gran
The TEXAS (Toward Excellence, Access, and Success) Grant is offered by the state of Texas. It is a needs-based grant that requires students to complete the Recommended or Distinguished Achievement High School Programs in order to apply.
Students must meet their school's Satisfactory Academic Progress standards to continue getting a TEXAS grant after their freshman year, and they must maintain a 2.5 GPA and complete at least 24 credit hours in order to continue getting a TEXAS grant after their sophomore year and beyond.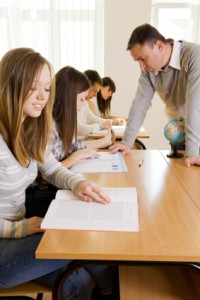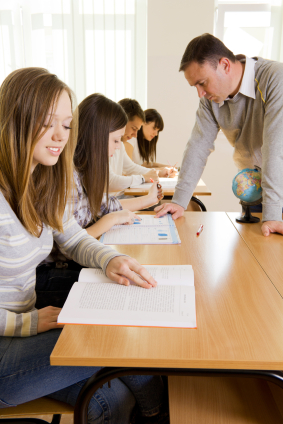 This grant awards up to $6,780 per year depending on the type of college you are attending, with the higher amounts for those attending four-year universities and lower amounts for those attending community colleges. To apply for a TEXAS grant, fill out a FAFSA before January 1st of your senior year as funds for the grant are limited.
Tuition Equalization Grant, Texas
The state of Texas also offers the Tuition Equalization Grant to help Texas residents and non-resident National Merit Scholars attend non-profit, private colleges in Texas. This is a needs-based grant that awards up to $3,518 per year to supplement tuition to private colleges, although students demonstrating an exceptional financial need can receive additional funds up to $5,277 per year. Students must maintain a 2.5 GPA and at least 24 credit hours per year. Application for this grant is through the FAFSA.
College Grants
Once you have an idea of what college or colleges you are considering, you should check with their Financial Aid offices to see if they offer any grants that fit you. Some college grants are based on financial need, some on performance in academics or extracurricular activities, and some on enrollment in a specific course of study.
Private colleges usually have a large number of grants available to students who can show an economic need and a strong academic performance. Because their higher tuitions can be a barrier to recruiting quality students, they have more incentive to give students assistance if they feel the student will be an asset to their school.
Some examples of grants given by specific colleges include:
Florida State University Grant (FSUG)
Florida State University offers its FSU Grant to both undergraduate and graduate students to help supplement federal and state grants. It is a needs-based grant with need being determined through information filled out on the FAFSA. Students must maintain satisfactory academic performance to continue receiving the grant.
Catherine Herrick Cobb Scholars in Music, Michigan State University
MSU offers the Catherine Herrick Cobb Scholars in Music grant to students showing exceptional music talent who are enrolled in their music or performing arts programs. This grant provides tuition, room, board, books, and other living expenses. To qualify, you must be a full-time student and show financial need, a strong academic performance or significant improvement in academics, leadership, and special talents or achievements.
Janet B. Chiang Grants, Duke University
Duke University offers a number of grants to undergraduate students. Among them is the Janet B. Chiang grant for students involved in Asian-American Studies. This grant requires that a project related to Asian-American studies be completed.
Vanderbilt University
This private university offers "needs-based financial aid" through grants and scholarships to any student who can demonstrate a financial need. They have awarded more than $36,000,000 to students in the 2010-2011 school year and more than 60% of their students receive financial assistance.
Grants Based on Specific Backgrounds
When you're looking for money to pay your way through college, you can often find grants that are aimed at people with specific backgrounds. Some grants are intended to help people from different minority groups, while others are geared toward people who practice specific religions. There are also a number of grants available for people interested in specific activities or fields of study.
In many cases, these grants aren't as well-known as the federal and state grants that are available to all students with an economic need. You may have to search harder to find these grants, but the chances of receiving one are greater since fewer people will apply for them.
Some good places to look for these grants include your state higher education agency's website, your high school guidance counselor's office, or the Financial Aid office at the college you plan to attend. Often high school guidance counselors and college financial aid counselors keep records of different grants their students have received, giving them an extensive list of grant possibilities. They also have experience with helping students locate new sources of grants and other college money.
Perhaps the best way to locate this type of grant is by contacting national organizations that represent different groups. For example, the United Negro College Fund offers grants for African-American students, the Presbyterian Church (USA) offers grants to students who are members of the Presbyterian Church, and the Associated Male Choruses of America offers grants to students majoring in music.
Here are some of the grants you can find, broken down by category:
Grants for Members of a Minority Group
Because minorities are severely underrepresented in colleges and industry, many organizations have set up grants and scholarships to assist minorities in getting a college education. Here are some examples of grants for minorities:
The United Negro College Fund (UNCF)
The United Negro College Fund has a number of opportunities for African-American students. Each scholarship or grant has its own criteria for qualification as well as its own deadlines. The UNCF helps over 10,000 students per year to meet their goal of graduating from college.
The Ron Brown Scholar Program
The Ron Brown Scholar Program is a competitive merit-based program intended to identify and reward African-American high school seniors who will make significant contributions to society. To be eligible, you must excel academically, demonstrate leadership and a history of community service, and have financial need.
The application process includes an interview and participation in a week of activities sponsored by the program. Although only 10 to 20 students are awarded this honor each year, it provides significant help towards college expenses: $10,000 per year for four years or up to $40,000.
Congressional Hispanic Caucus Institute
The Congressional Hispanic Caucus Institute (CHCI) offers scholarships and grants to students of Hispanic or Latino descent who have a history of public service and who show a commitment to continuing their civic involvement.
Awards from this program include a one-time payment of $1,000 for community college students or $2,500 for students at a four-year college or university. The money is divided by the number of years required for the student's program (for example, in a two-year program, the $1,000 will be awarded in two payments of $500 per year). There are no GPA requirements for this program.
The Hispanic Scholarship Fund
The Hispanic Scholarship Fund (HSF) provides scholarships and grants to students of Hispanic or Latino descent who wish to attend college. To be eligible for HSF's programs, you must fill out a FAFSA. In addition, you must have a minimum 3.0 GPA, be a U.S. citizen or legal permanent resident, be working on your first undergraduate or graduate degree, and be enrolled full-time at an accredited U.S. college or university. Individual scholarships or grants may have additional requirements.
The American Indian Education Foundation
The American Indian Education Foundation (AIEF) offers scholarships and grants to students of American Indian or Alaskan Native descent. Their undergraduate program awards more than 200 scholarships and grants of up to $2,000 annually.
To be eligible, you must submit an application, provide documentation of tribal enrollment for you or your parent, provide a transcript that includes ACT and GPA scores, and be enrolled full-time in an accredited school of higher education. Students must maintain a GPA of 2.0 and submit grades to the AIEF each semester to stay qualified. If you apply early, you receive additional points toward acceptance in this program.
Native American Education Grant, Presbyterian Church (USA)
The Presbyterian Church (USA) offers a grant to students who are registered members of a recognized Native American or Alaskan Native tribe. The grant is up to $1,500, with an additional $1,000 supplement for PC(USA) members.
Although PC(USA) members receive special consideration, members of other denominations can also qualify for this grant if they meet the other requirements. In addition to being a registered member of a Native American or Alaskan Native tribe, students must be enrolled full-time in an accredited college or university, must maintain a 2.5 GPA, and must be an undergraduate seeking their first degree. Preference is given to those with financial need.
CIA Undergraduate Scholarship Program.
The Central Intelligence Agency (CIA) has a program for students enrolling in a four- or five-year college program. Developed to assist minority and disabled students, it takes applications from any student who meets the requirements.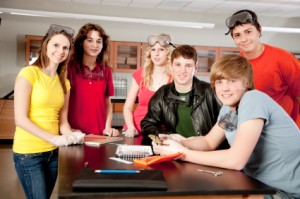 To be eligible, you must be a U.S. citizen who is 18 years old by April 1 of your senior year. You must have a 3.0 GPA and an SAT score of 1500 (1000 in Math and Critical Reading, 500 in Writing) or a score of 21 for the ACT. You must also show financial need and be able to pass security and medical checks as you will be required to work for the CIA in Washington, DC during the summer (transportation and living allowance paid for by the CIA). The award for this program is $18,000 per year for tuition, fees, books and supplies.
Religion-Based Grants
Many religious organizations set aside money to help followers of their faith gain a higher education. Several examples are listed here, or check the national organization related to your faith or denomination to see what grants they offer.
John W. McDevitt (Fourth Degree) Scholarship
The Knights of Columbus award $1,500 to U.S. students beginning their freshman year at a Catholic college or university. To qualify, you must be a member in good standing of the Knights of Columbus or the wife/widow, son, or daughter of a member or deceased member.
Fadel Education Foundation
The Fadel Education Foundation offers grants of up to $3,500 to Muslim students who are U.S. citizens or permanent residents. This is both a needs-based and merit-based grant and requires that a FAFSA be filled out prior to application for the grant. They begin accepting applications in February of each year.
The Jewish Federation of Western Massachusetts
The Jewish Federation of Western Massachusetts offers a number of grants and scholarships to students from the Western Massachusetts area. Even if you're not from that area, there are local Jewish Federations all over the U.S. that offer grants and scholarships to local Jewish students.
Location-Specific or Field-Specific Grants
Many grants are offered only to students who meet specific residency requirements (that is, they have lived in a certain area for a set amount of time, usually at least one or two years). Other grants are offered to people who are majoring in specific fields. Here are some examples of what you'll find when you begin looking into these types of grants:
The Denver Foundation
The Denver Foundation offers a number of grants and scholarships to students from the Denver, Colorado area. These include both merit- and needs-based grants as well as grants for students graduating from specific schools or coming through the foster care system in the Denver area.
Future Farmers of America
The Future Farmers of America (FFA) offer grants and scholarships to students intending to major in agriculture-related fields. They offer over 1,000 scholarships a year. Some require membership in FFA, while others are open to anyone who applies. Their selection process looks at academics, community service, leadership, work experience, and FFA involvement.
The U.S. Department of Health and Human Services
The Department of Health and Human Services offers a grant to students who intend to pursue a career in nursing. This is a grant-for-service where recipients agree to serve a minimum of two years in a facility which suffers from a critical shortage of nurses in exchange for having tuition, fees, and reasonable expenses covered.
To be eligible, you must be a U.S. citizen or permanent resident, be enrolled in an accredited nursing program, and meet other criteria as set by the program. Preference is given to those who show financial need.
Other Sources of Grants
The grants listed here are only a small sample of what are available to students who are willing to take the time to find them. In addition to these grants, there are thousands more from many different sources. Here are a few more ideas:
Many major corporations offer scholarships and grants to employees or the children of employees. These grants can be found through the corporation's website or human resources department.
Another source of scholarships and grants are service organizations such as the Elks Lodge or Masons.
Many states have grant programs to assist children who went through their state foster care or adoption services. Some of these programs are administered by the state, while others are run by charitable organizations.
If you have a serious medical condition or lost a family member to a terminal illness, some organizations offer grants to help you attend college. The Susan G. Komen Foundation, Meningitis Trust Foundation, and Cancer Survivor's Fund are just a few organizations that offer this type of grant.
Considerations to Keep in Mind When Looking for a Grant
Start looking for grants as soon as you can.
The sooner you start looking for grants, the more likely you are to find ones that fit you, or to make yourself fit the grant. If you know that you want a grant that requires community service, for example, starting that community service early in your high school career can help you get win that grant.
Some grants are given out to sophomores or juniors rather than seniors. Even if you're already a senior and have just started looking into grants, you still have an excellent chance of getting college assistance. Start with federal and state grants, then look at ones that fit your unique background and interests.
The sooner you apply, the better off you are.
Each grant you look at will have a different set of deadlines. In some cases, the organization giving the grant will only accept applications during a certain time period. If that is the case, get your application in as close to the beginning of the period as you can. If the grant is awarded on a first-come, first-served basis, you stand a better chance of getting the grant by applying early.
Even if the organization giving the grants accepts applications all year long, it is still a good idea to apply as far in advance of when you need the money as you can. Sometimes the award decisions take a long time, and you want to be sure you have your money in hand when you need it. If you should by chance not get the grant you applied for, finding this information out early can give you time to make a back-up plan.
Before you do anything else, fill out a FAFSA
All federal grants and many state grants rely on the FAFSA to determine economic need. Some private grants use this information as well. The federal deadline for submitting your FAFSA is June 30, but each state has its own deadline that may be sooner than the federal one.
You can check out the deadline for your state on the FAFSA website. Because federal and state funds are limited, the sooner you get your FAFSA in, the more likely you are to receive money.
Make sure you understand the requirements for receiving and keeping your grant
While some grants don't come with any strings attached, others require that you enroll in certain programs, take a certain number of classes each semester, or maintain a certain GPA. If you don't follow the requirements of the grant, you can lose your funding.
Stay organized
The more grants you can get, the better your college financial situation will be. However, you may find yourself feeling overwhelmed by deadlines, requirements, and paperwork. Keep a file or spreadsheet that lists each grant you are interested in, as well as relevant information about that grant. Some things you might want to list for each grant include:
The name, mailing address, email address, and website related to each grant.
The deadlines associated with the grant, including when it starts and stops taking applications, when award notifications go out, and when you can expect to receive your money.
The requirements of the grant. For example, to you have to maintain a specific GPA? Do you have to submit your grades to the grant organization each semester? Are there a certain number of classes you must take? Are there requirements for community service or enrollment in a specific degree plan?
A log of each step you've taken to receive the grant, such as the date you submitted your application and any dates when you received communication from the grant organization.
Above all else, don't give up. It is possible to get your entire education paid for through grants and scholarships, but it does require some work on your part to find the opportunities that are out there. By using the resources listed here, you can find what you need to pay for your college education.
College Grant Information By State