Earning acceptance into a college athletics program is a major accomplishment and is cause for celebration. However, the happiness of the acceptance can be tarnished if you realize you can't afford the costly tuition and living costs associated with continued education. There is reason for hope, though. Athletic scholarships and grants are awarded every year to help student athletes make their goals of a college degree a reality.
While there are a number of different athletic scholarships available across the country, recipients often have several things in common. Typically, a student must be a high school graduate or have an equivalency degree, must participate in some sort of athletic program, and must have applied to or been accepted to a college or university. However, different grants will have different requirements, so it's always wise to check directly with the organization you're applying to.
Athletic grants are awarded by all types of organizations, from businesses to college alumni groups. Understanding where to look when seeking out an athletic scholarship will help you narrow down the field and put you one step closer to acquiring the necessary funds for your college dreams.
Who Scholarships Are Available To
Athletic scholarships are available to students of all types, including graduate and undergraduate, students attending a four-year college as well as individuals attending a two-year college. There are athletic grants designed for niche sports, some aimed specifically for women, and some designed to aid minority student athletes.
Oftentimes, athletic scholarships are awarded based on the character of the student. This may mean the applicant must submit an essay detailing the way athletics have developed a strong work ethic in their own life. Or, scholarship committees may look at the student's community service or extracurricular activities.
The applications may also need to include letters of recommendation from coaches or other athletic mentors in the student's life. Speak with the judging committee before applying for any grant, to ensure you have all the necessary materials to be eligible for consideration. Some scholarships are deemed as full grants, and some are considered partials. The difference lies in how much money recipients are awarded.
With a full scholarship, all university costs are covered, including tuition, living costs, books and even food expenses. With a partial scholarship, students earn a set amount of money to use toward college expenses as necessary. Partial scholarships also come in two types: annual and one-time. A one-time grant awards a certain amount of money only once. An annual scholarship will grant the student athlete a sum of money each year of the student's enrollment.
State-by-State Scholarships
When looking for financial assistant toward your university degree, consider first looking within your own state. Many states and cities award money to student athletes in their own area, as a way of supporting local pupils with dreams of continued education.
World Sport Chicago (WSC) is a Chicago-based program awarding money to student athletes living in Chicago. The funds were set up in honor of the city's 2015 Olympic bid. Students who are seniors as of fall 2012 can apply, so long as they have participated in an eligible Olympic or Paralympic sport for at least three years.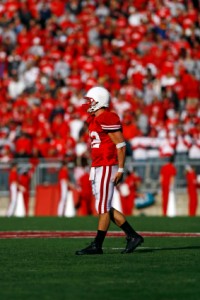 Students will not only be judged on their athletic ability, but also their commitment to the core values of the Olympic organization: friendship, excellence and respect. Fifty students will be chosen for the program, which include mentorship and tutoring to prepare for the ACT. Of those 50, 10 will be chosen to receive a $5,000 scholarship to use at the university of his or her choice. To apply, or for more information, visit worldsportchicago.org.
In California, the Amateur Athletic Association of Los Angeles awards funds each year to prospective athletic students. The assistance is made possible due to an endowment from the 1984 Olympics. Surplus money left over from the 1984 games now funds the yearly scholarships. For more information, visit la84foundation.org.
The Grand Canyon State Fencing Foundation awards 25 scholarships annually to student fencers who plan to attend school in the state of Arizona. Students must be under the age of 25 and must have participated in fencing at a competitive level. Financial need is also considered when awarding the scholarships, to ensure they go to students who may not otherwise be able to afford to go to college. Visit gcsff.org to apply.
School Scholarships
When searching for possible athletic scholarships, sometimes it's best to go straight to the source. Universities and colleges across the country have their own scholarship programs, aimed at helping desirable candidates pay for tuition costs that they might otherwise be unable to take on. If you've already been accepted to a certain school, and are worrying about how to pay tuition and living costs, consider contacting the school directly to see what awards you might be eligible for.
While there are more than 1,000 college athletic programs in the country, certain schools are often ranked among the top programs available. If you're interested in scholarship help from a top athletic club, get in touch with the recruiting office to inquire about assistance programs.
Some top athletic schools to consider:
Recruiting is one major way the universities and colleges entice potential students to join their school, as well as their athletic programs. Often, these recruiters will work to award the students financial assistance as well, particularly for athletes who are strong in their fields. To garner this sort of attention for yourself, as well as the possible scholarship opportunities, make sure recruiters are visiting your high school games. Get in touch with recruiting departments for schools you're looking at and ask who you can speak to about consideration for a recruiter visit.
Group Scholarships
State grants and school scholarships aren't the only options when considering college assistance. Many businesses, groups and organizations offer annual grants for student athletes across the nation. These awards are attractive, as the applications are typically open to all students, no matter where they live or plan to go to school.
The Got Milk team is offering a Refuel Grant as part of its chocolate milk brand. Applicants can earn $250 in a personal grant, or $500 for a group grant. Interested students just need to write an essay explaining how the money would help them reach their athletic goals. Ten grants are awarded monthly, making for several chances to win. Visit www.refuelwithchocolatemilk.com for more information.
Likewise, Got Milk also hosts the Scholar Athlete Milk Mustache of the Year awards, also called the SAMMYs. The SAMMYs awards 25 students a year with a $7,500 scholarship for any university. The awardees are chosen based on their reputation in academics, athletics, community service and leadership. Applicants must be high school seniors participating in some sort of sport, and they must also write a 250 word essay explaining how milk contributes to a healthy, athletic lifestyle. Visit www.bodybymilk.com for more information.
The National Association of Intercollegiate Athletics (NAIA) awards grants to students participating in a Division I or II sport. Potential awardees need to be attending one of the nearly 300 qualifying NAIA schools. Applicants must have a minimum GPA of 2.0, and a minimum score of 18 on the ACT or 860 on the SAT.
For men, NAIA scholarships are available to athletes in the following sports:
Cross country
Soccer
Football
Indoor and outdoor track and field
Swimming and diving
Wrestling
Basketball
Baseball
Tennis
Golf
For women, NAIA scholarships are available to athletes in the following sports:
Volleyball
Soccer
Cross country
Indoor and outdoor track and field
Swimming and diving
Basketball
Soccer
Tennis
Golf
For a complete list of qualifying NAIA schools or to apply, visit naia.cstv.com.
The National Junior College Athletic Association (NJCAA) awards both partial and full scholarships to student athletes annually. There are more than 500 schools affiliated with the NJCAA, and potential awardees must be planning to attend one of these colleges. Applicants must be high school graduates, or have earned an equivalency certificate.
NJCAA scholarships are awarded to students participating in the following sports:
Baseball
Basketball
Bowling
Cross country
Football
Golf
Ice hockey
Indoor and outdoor track and field
Lacrosse
Softball
Soccer
Swimming
Diving
Tennis
Volleyball
Wrestling
For more information on NJCAA scholarships, visit www.njcaa.org.
The National Collegiate Athletic Association (NCAA) schools also award money to student athletes, totaling $1 billion a year. However, NCAA scholarships are granted specifically by each school, not by the NCAA organization directly. Students applying for an NCAA award after finishing two years with a NJCAA scholarship will have different requirements to fulfill than those outlined when seeking an NJCAA grant. For more information, visit www.ncaa.org.
Women in Sports
Federal law dictates that financial assistance for student athletes must be equally distributed between men and women. As such, there is a great deal of college scholarships available to female student athletes. The grants are awarded to women playing a variety of sports, from synchronized swimming to track and field. Some scholarships are even specifically designed to encourage women's athletics.
Some schools offer full and partial scholarships to women athletes in emerging sports, or sports that have not been traditionally popular but are growing in acclaim. For example, Ohio State University, the University of Michigan and Sand Diego State University all offer grants to female rowers.
The Shirley A. Wedge National Cheer and Dance Scholarship program has been awarding scholarship money to cheerleading students since 1987. To be eligible for the $1,000 and $500 awards, students must compete in a COA Ultimate National Championship. To apply, visit COA Cheer and Dance Competitions' site at www.coacheeranddance.com, or call 614-921-2070.
The Women's Western Golf Foundation Scholarship awards annual grants to female golfers, with the recipient earning $2,000 a year for four years. Applicants must submit a statement concerning their involvement in the world of golfing. The winners are chosen based on academic achievement, participation in the golf arena, community service and recommendations from teachers and/or coaches. For more information, visit www.wwga.org.
Alternative Sports
Consider other avenues when seeking out financial assistance. Scholarships come in all shapes and sizes, and it's almost always possible to find a fit that's right for you. If you're an athlete in a sport not typically recognized by college programs, use that niche as an advantage.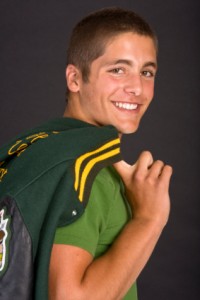 Some universities with rodeo programs, for example, also award scholarship money to students specializing in that area. The National Intercollegiate Rodeo Foundation grants $1,000 scholarships annually. The National Little Britches Rodeo Association (NLBRA) awards $8,000 in scholarships each year to six students. Likewise, the Rainwater Family Scholarship grants $500 annually to a student who has been an NLBRA member for three years or more. Tarleton State University in Texas awards scholarships to students looking to join the school's rodeo team. Tarleton scholarships are $1,000 to $1,500 each. Colorado State University also awards money to pupils joining its rodeo team. Northeastern Junior College in Colorado and Trinity Valley Community College in Texas offer scholarship programs to prospective students.
Get information on each of these programs by visiting the following links:
Similarly, a number of grants are available across the country for students specializing in archery. The National Archery Association grants eight $500 scholarships each year. The National Field Archery Association grants monies to high school seniors who have been a member of the organization for at least two years. The NCAA grants a $7,500 archery scholarship to female students only. The Minnesota State Archery Association offers scholarships to high school seniors and current college students in their first three years of school. The Nevada Bowhunters Association offers partial scholarships to student members. One $500 scholarship is awarded annually by the Wisconsin Traditional Archers. The University of Illinois at Urbana-Champaign grants 20 $2,000 scholarships to archery students. Dine College Archery Scholarships, a Navajo college, grants full and partial scholarships each year. And Clarke Sinclair Memorial Archery College Scholarships grants two $500 awards annually.
For information on these archery grants, consult the following links:
If you're involved in other activities that can be considered a sport, take advantage of possible athletic scholarships. Activities like dance, gymnastics, ice skating, and roller skating can all be used when approaching potential scholarship programs, whether you're going directly to a university for help or applying to a group or organization hosting a national grant program.
If you're a Division III athlete, don't get discouraged that the major sports organizations only grant scholarships to Division I and II students. Talk to the school you're planning to attend to discover if assistance is available for Division III athletes. Oftentimes, the school will work with the student to get the necessary finances.
Other Places to Look
If you're a student athlete still scrambling to find financial assistance for college, think outside the box. Some athletic scholarships are awarded to individuals belonging to a certain group, like a minority or particular religious faction. For instance, the Ethnic Minority and Women's Enhancement Postgraduate Scholarship for Careers in Athletics awards 13 grants annually to female, minority student athletes. Applicants must be applying to or have been accepted to a college athletics program with the goal of one day working in college sports, for instance as a trainer, coach or assistant coach. Recipients of the award are required to attend the NCAA Career in Sports Forum, a four-day conference. To apply, or for more information, visit www.ncaa.org.
Also, remember to consider possible scholarships that aren't necessarily related to the world of sports. Student athletes can apply for non-athletic grants while simultaneously applying for sports scholarships. Non-athletic grants are awarded by individual universities as well as by state groups and organizations.
Securing financial assistance for your college education doesn't have to be a pipe dream. For student athletes, there are a large number of avenues to pursue toward scholarships and grants. Remember to look at grants offered both locally and nationally, to ensure you're capitalizing on possible offers. Corporations as well as private groups award all sorts of scholarships, particularly in athletics, and should be considered when putting together assistance applications.
Getting ready to attend college is an exciting time, and thinking about financial security shouldn't be a hindrance to that planning. Taking the proper steps and seeking out attractive athletic grants will help student athletes create a financial plan that puts those worries to rest. With a strong application, letters of recommendation and a strong belief in yourself, you'll soon find yourself on the road to a career in college athletics.
College Grant Information By State