New York State residents who want to attend a post-secondary education program are often eligible for a number of grant programs funded or administered by the state. Some of these programs are offered in the form of loans, which do not need to be repaid once a student completed schooling and a period of service in exchange for the funding. Others are need-based programs, dependent on the income of students and their spouses or parents, where applicable. There is almost always a grant program available to assist every student.
Special Grant Programs for New York Residents
New York is one of the few states to offer a grant program specifically directed at part-time students attending a post-secondary program. Other programs may also help part-time students, but the Aid for Part-Time Study program actually offers students who meet the requirements up to $1,500 per academic year. There is a separate application for this program, and it can be obtained through the student's financial aid office.
Students who have a proven record of academic performance may be eligible for a New York Scholarship for Academic Excellence. This program will provide highly motivated students with up to $1,500 per year of study. There are also fifth-year awards with this program.
The New York Regents Health Care Opportunity Scholarship program is specifically for students who are studying the fields of medicine and dentistry. It provides up to $10,000 per academic year of study for students who agree to complete a period of required service in a qualifying health care institution. There are also additional grants available under this program for students who are interested in becoming nursing.
Many New York students are the children of veterans, police officers, firefighters and other public servants who were injured or killed in the line of duty. There are several programs, including the Memorial Scholarships program, that offer these students assistance with their higher education costs.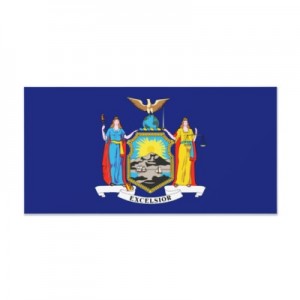 How Do I Apply?
Applying for these and other New York college grants requires the submission of the Free Application for Federal Student Aid (FAFSA) and any school specific financial aid forms. The deadline for filing the FAFSA or renewal FAFSA is May 1 and a form must be completed for each year of study.
Some programs will require the submission of additional forms and information. Students should contact their home institution's financial aid office for specific details about each of these programs and any additional paperwork that will be required.
College students don't always know just how much money there is out there waiting to fund their education. Private, state and federal scholarships and grants offer students free money for college programs, and grants don't need to be paid back, ever.
Unfortunately, these offers don't just pop up on their own. You'll need to do a bit of leg work first by searching for available scholarships and grants to find the ones worth applying for. While it's a time-consuming task, completing scholarship and grant applications is well worth your while.
How are These Grants and Scholarships Awarded?
Scholarships are often based on scholastic merit, while grants tend to have less strict guidelines. There are tons of scholarships and grants out there for all types of students no matter your interests, talents or choice of educational programs.
While awards are based on residency, others may be based on financial need, school major or even ethnicity. Students who seek out grants early, even when they're still in high school, have an advantage; many organizations that award grants seek out students who are early on in their education, making starting an education a possibility where it otherwise wouldn't be.
New York State is made up of an extensive college and university system, including State University of New York (SUNY) campuses, Long Island University campuses, City University of New York (CUNY) campuses, private colleges, rabbinical colleges and technical colleges. The New York Higher Education Services Corporation (HESC) administers the state-funded grants for New York and ensures that funds are properly distributed.
Grants
The Academic Competitiveness Grant (ACG)
The Academic Competitiveness Grant is offered to both freshman and sophomore students who are currently studying at an undergraduate level. This grant awards $750 for the freshman year of study and $1,300 for the sophomore year of study. The amount of the Academic Competitiveness Grant cannot exceed the amount of the college or university tuition when combined with the Federal Pell Grant Award.
The applicant must either be a United States citizen or an eligible non-citizen. Student must be the recipient of the Federal Pell Grant. Applicant must be enrolled in at least half-time study in an accredited degree program.
The student must be either a first-year or second-year (freshman or sophomore) student, or a student in a one-year-long certificate program at either a two-year or four-year educational institution. Second-year students must have a cumulative grade point average (GPA) of 3.0 on a 4.0 scale by the end of their first year of undergraduate courses.
Students must also be in a recognized, rigorous secondary school program of study. To qualify for this, the New York State education agency, New York State's local education agencies, and the Secretary of Education must consider the program of study to be "rigorous." Programs that may qualify include an advanced or honors program.
Also, the student must complete at least four years of English; three years of math that includes Algebra 1 and one higher level mathematics class, like Algebra II, Geometry or Statistics; three years of science that includes one year comprising of two courses, including Biology, Chemistry or Physics; three years of social studies study; and one year of a foreign language (not English).
Aid for Part-Time Study (APTS)
Part-time students who are enrolled in an approved undergraduate study program may be eligible for the Aid for Part-Time Study grant. Students may be awarded as much as $2,000 every year; this grant can not exceed the cost of tuition.
Eligibility for this grant is based on the applicant's New York State net taxable income; local, State or Federal pension income; and annuity and private pension income from the previous year.
Grants are awarded by the college and are based on both need and the amount of funds available for the school year. Students who wish to apply for this grant should visit their college's financial aid office to fill out an application. For more information, visit www.hesc.com.
Applicants must have a high school diploma or GED and be enrolled in a New York State school. Students must be in good academic standing. Students must have between 3 and 12 credit hours per semester of between 4 and 8 credit hours per trimester. New York State net taxable income cannot exceed $50,500 for dependent students or $34,250 for independent students.
Asian American Journalists Association
The Asian American Journalists Association (AAJA) has three different grants that it awards to eligible applicants.
Educational Opportunity Program
The New York State Educational Opportunity Program is available to students who are disadvantaged both financially and academically. Eligible students will showcase their ability to succeed in college despite struggling with being accepted to the colleges of their choice. Income limitations vary.
Students can apply to this program by visiting their campus Admissions Office. Applicants will need their high school record, test scores and information about extracurricular activities available. For more information, visit the SUNY website.
Requirements: FAFSA and TAP applications must already be submitted. Applicant must be a New York State resident. Applicant must have a high school diploma or GED. Only SUNY students can apply.
Federal Supplemental Educational Opportunity Grants (FSEOG)
The Federal Supplemental Educational Opportunity Grant is awarded to undergraduate students in low-income settings who want to continue their education by attending graduate school. Priority is given to students who demonstrate the most need; the United States Department of Education determines the financial need of students.
In order to determine need, the United States Department of Education looks at the student's income and assets; the student's family household size; and how many family members, not including parents, are currently attending a postsecondary educational institution.
To apply, the student should fill out a FAFSA form first. Once the FAFSA is filed, they will receive a Student Aid Report (SAR), or the college or university will receive an Institutional Student Information Record (ISIR), which should have the EFC. The EFC has the student's and family's financial information.
Requirements: Applicants must already be receiving the Federal Pell Grant.
Higher Education Opportunity Program (HEOP)
The Higher Education Opportunity Program is available to several private colleges, including New York University and Columbia. Requirements and aid vary by school. Applications can be found at the student's college or university. For more information, please visit www.heop.org.
Requirements: Applicant must be a New York State resident for a minimum of two years at time of application.
National Science and Mathematics Access to Retain Talent Grant/National SMART Grant
The National Science and Mathematics Access to Retain Talent Grant, otherwise known as the National SMART Grant, is available to juniors and seniors who major in life, physical or computer mathematics, technology, sciences, engineering. Applicants may also major in a foreign language that's considered to be of high importance to national security. If the student is attending a five-year program at school, this grant is available during the fifth year of study.
With this grant, the student can receive as much as $4,000 each year for their last two years of undergraduate education. When the National Science and Mathematics Access to Retail Talent Grant is combined with the Federal Pell Grant, the awarded amount cannot exceed the cost of tuition.
Requirements: Students must be undergoing half-time study or more. Applicants must be eligible to receive the Federal Pell Grant during the same year of receiving the SMART grant. Students must maintain a grade point average (GPA) of 3.0 in their course work that direct correlates to their major. Applicant must be either a United States citizen or an eligible non-citizen.
New York State Math and Science Teaching Incentive
The New York State Math and Science Teaching Incentive provides grants to college students who are in either a math or science secondary education teaching program at their educational institution. Students can be either in undergraduate or graduate study.
Requirements: Students must be studying full-time.
Pell Grant
The Pell Grant is provided by the United States Department of Education. The Pell Grant is awarded to students for a predetermined amount of time and for a specific purpose. For example, the Pell Grant may only be allowed to be used for tuition, not other fees, depending on the specific award's guidelines.
Basis for awarding the Pell Grant involves the student's household's finances; whether the student is studying full-time or part-time; and scholastic programs the student is involved in.
To decide how much will be awarded, the following factors are taken into consideration: your Expected Family Contribution (EFC); how much the college or university of your choice will cost; and if you attend school for the full term. The Federal Pell Grant awards money by either crediting it to your college or university's account, paying you directly by check, or a combination of these two methods.
Requirements: Students must turn in a completed Estimated Family Contribution form (EFC).
Tuition Assistance Program (TAP)
The Tuition Assistance Program is the State of New York's biggest grant program. This grant helps to pay for a portion of the school's tuition. TAP grants can award as much as $5,000 per year, as long as the student is charged at least $200 in tuition every year. This grant is awarded based on the applicant's and/or the applicant's family's New York State taxable income.
Requirements: Applicant must be a state resident and either a United States citizen or an eligible non-citizen. Applicant must attend an in-state school. Applicant must be a high school graduate who is enrolled in college and has been in good academic standing for one 12-credit semester. Income cannot exceed $80,000 for dependent students; $40,000 for married, independent students; or $10,000 for unmarried, independent students. Applicants cannot be in default on any state award or HESC loan.
TAP grants are also awarded to first-time freshman, part-time students who attend a CUNY, SUNY or not-for-profit independent college that grants degrees, and who have maintained a C average throughout two consecutive 12-credit semesters.
Interested students must first fill out the Free Application for Federal Student Aid (FAFSA), which is available at the college Financial Aid office or online at www.fafsa.ed.gov.
Once the FAFSA form is complete and has been submitted, applicants who are eligible for TAP will be given a link to the TAP application, where they can get a secure pin number. For more information on the TAP program, visit www.tapweb.org.
Veterans Tuition Awards
The Veterans Tuition Award offers grants as high as $1,000 per semester. All veterans are eligible, and students can attend any type of New York State college. This grant can also be used for graduate study.
Additional Grant Opportunities at Colleges and Universities
Aside from the grants available to all New York State residents and students, many colleges and universities offer additional, school-specific grants. These colleges will take into account how much money the school costs versus how much money the student and/or the student's family can afford and help to bridge the gap.
For information on what's available at your school, visit the Financial Aid office or Admissions office. Keep in mind that grants may change annually, so check back regularly for new grants. Requirements vary by school. Some schools may require the student to already have submitted both FAFSA and TAP applications.
Professional Organizations
There are many professional organization and businesses that offer educational grants to eligible students. Funding varies, and may be dependent on financial need, academic success or additional guidelines, depending on the grant program. Additionally, there are several non-profit sources that offer smaller amounts of funding to help pay for resources like housing, textbooks and miscellaneous fees.
Specialized Study Programs
When searching for grants, it's important to look for those that are awarded to students in particular areas of study.
In New York State, students who are studying teaching or who are studying in a health-related field will have several financial award opportunities available to them. New York State understands that there are shortages in these areas of study and encourage students to complete their education and prepare to join the workforce.
For example, the National Black Nurses Association offers grants every year for students who are pursuing a nursing degree. To qualify, students must be in a four-year nursing degree program. Awards range from $500 to $2,000 every academic year.
Types of Grants
There are two types of grants: with direct grants, the applicant applies directly to the federal government. With pass-through grants, the applicant applies to the state, the state applies to the federal government, and the government eventually passes the grant back to the state.
Educational Meetings and Conferences Grants
Often, undergraduate and graduate students are required to attend educational meetings and conferences as part of their coursework requirements. There are several grants out there that offer funds solely to help students attend these meetings and conferences. Travel is often a problem for college students who are tight on money, and these grants can help get the student to where they need to be and put them up for a night or two if they're far from home.
Graduate Student Grants
Graduate students may have a difficult time finding available grants, since many are only offered to undergraduate students. However, universities that perform a lot of research often offer grants to students.
Government research programs and private corporations that are research-heavy also may provide graduate students with grant money. In turn, these institutions hope that Master's degree-holding graduates of these graduate programs will perform research at their school or company.
Non-Traditional Student Grants
Often, adults who are over the age of a traditional college student head back to school to either begin the education they never started, complete their education or entirely shift gears and change careers.
Business, industries, state governments, local governments, colleges and universities often offer specialty grants to these non-traditional students so that they can continue their education without a huge financial burden. These students often face many constraints, including budgetary and time constraints. Many of them are juggling a career and family, plus a new education schedule.
Travel Grants
Some college grants are aimed at students who want to travel in order to study. These grants will provide money so that the student can travel abroad to study. Students who are willing to travel abroad may have new educational opportunities opened to them; there may be more fields of study to choose from.
Students who are interested in applying for a travel grant should look into the CIEE at www.ciee.org. The CIEE is one of the world's leading administrators of study abroad programs, reaching over 24 countries.
The CIEE will offer applications for eligible grant programs to students, such as the John E. Bowman Travel Grant. There are also grants available for students who wish to travel abroad or who want to travel abroad but must also travel to another country in order to attend a required meeting or conference.
Travel and board can be expensive, and these grants are designed to help students get to their destination safely. Requirements often include that the student must speak the language of the country where they're traveling to.
Grants for Women
There are several college and university grant opportunities for women. While many educational institutions don't support their female students as much as they do their male students, statistics show that women finish their educational pursuits more often than men.
Women's colleges in particular offer several in-house grants for their students, making it possible for female students to afford and complete their education. Women who are searching for grants to support their education may want to start by looking for career- and field-of-study-specific grants, which are plentiful.
Scholarships
If you're having a difficult time finding the New York State grants that are right for you, explore more options by searching for available scholarships. There are typically more scholarships available than there are grants. Here are a few New York State scholarships to start with:
Flight 587 Memorial Scholarships
The Flight 587 Memorial Scholarship offers financial aid to students who are the spouses, children or financial dependents of the individuals who were killed as a result of the American Airlines Flight 587 airplane crash that took place on November 12, 2001.
Flight 3407 Memorial Scholarships
The Flight 3407 Memorial Scholarship offers financial aid to students who are the spouses, children or financial dependents of the individuals who were killed as a result of the Continental Airlines Flight 3407 airplane crash that took place on February 12, 2009.
Military Service Recognition Scholarship (MSRS)
The Military Service Recognition Scholarship offers financial aid to the spouses, children and financial dependents of United States armed forces members or members of a New York State organized militia who either died or became severely, permanently disabled while undergoing hostilities training after August 2, 1980.
New York State Memorial Scholarship
The New York State Memorial Scholarship offers financial aid to the spouses, children or financial dependents of firefighters, volunteer firefighters, peace officers, police officers and emergency medical workers who died as a result of the injuries they endured while working for the State of New York.
New York State Scholarship for Academic Excellence
There are several New York State Scholarships for Academic Excellence that are awarded to eligible students. To be eligible, applicants must have graduated from a New York State high school and scholarships are awarded based on Regents exam grades. These scholarships provide financial support for as long as five years of undergraduate study.
New York State World Trade Center Memorial Scholarship
The New York State World Trade Center Memorial Scholarship offers the spouses, children and financial dependents of September 11, 2011 terrorist attack victims the chance for a complete education.
Additional Information
If you have bad credit, you may be wondering how your low credit score may affect your opportunity for receiving financial aid for college. Unfortunately, student loans do take into account your credit score and credit history. Grants and scholarships, on the other hand, do not. Aside from the benefit of not having to repay college grants, grants are often not only the best way but the only way to go for applicants who have less-than-perfect credit.
College Grant Information By State