There are many grants and scholarships available to residents of North Carolina. The first step in taking advantage of these opportunities is to fill out the FAFSA (Free Application for Federal Student Aid), which is usually required to apply for most of these financial aid options.
Find out more about the FAFSA and federal student aid information at www.fafsa.ed.gov. In addition to federal aid, students may qualify for low-interest loans, grants, and scholarships at the state and local level.
Requirements for each type of program vary. Some scholarships are based on need, while others are based on different criteria. Merit-based scholarships are often based on academic achievement, community involvement and leadership qualities.
Industry-specific scholarships are offered by different institutions depending on field of study. There are many programs offering assistance for minorities, people with disabilities, or for people who have other challenges that may otherwise prevent them from going to college.
Funding for scholarships and grants may be provided by the state, by businesses and corporations, charitable foundations, or by individuals. Some awards are given in the form of forgivable loans, whereby a student agrees to work in a certain field for a set length of time in return for educational funding.
There are hundreds of options for an individual who is determined to gain an education. Here is a list of some of the scholarships, grants, and loans available to students in North Carolina.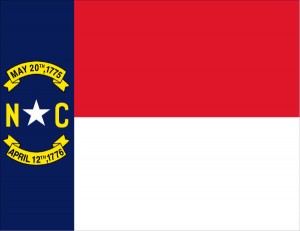 State-Sponsored Grant and Scholarship Programs
There are several programs funded by the state which offer funds for students. Unfortunately, recent budget cuts have eliminated several scholarships and loan programs. In critical areas such as nursing and teaching, there are still several opportunities to find financial assistance.
Community colleges and trade schools offer several training programs that may be subsidized by state funds allocated for job-training. Workers who have recently been laid off are also often eligible for educational assistance.
North Carolina Education Lottery Scholarship (ELS)
This scholarship is available to all NC students enrolled for at least six credit hours per semester and is awarded based on need. The amount awarded ranges from $100-3,400 per year. Students should be enrolled in a degree, certificate, or diploma program at an accredited institution. Applicants must fill out a FAFSA to determine eligibility. Students with an undergraduate degree are ineligible.
NC Community College Grant & Loan Program
Residents of NC who are attending an accredited NC community college are eligible to receive grants and loans based on need. Students who already have an undergraduate degree are ineligible. To be considered, students must fill out a FAFSA to determine eligibility and need based on criteria for the Pell Grant.
NC Legislative Tuition Grant Program (NCLTG)
Offered to both full-time and part-time students who attend a private NC college or university, this grant offers NC residents up to $1,850 per academic year. Applicants should be enrolled in a non-religious degree-seeking program at a private accredited institution.
Also available to students seeking a teaching or nursing licensure, students may obtain an application for this program at the financial aid office of their school. The award amount is determined by the North Carolina General Assembly and is not based on need.
State Contractual Scholarship Fund Program
The SCSF program offers need-based assistance to NC residents attending an approved nonprofit private institution. Applicants should be registered with the Selective Service and cannot be seeking a degree related to preparation for a religious vocation.
Students with a satisfactory GPA will be awarded an amount based on need as determined by the institution. This program is also available to degree-holding students seeking licensure for teaching or nursing.
North Carolina Student Incentive Grant
The NCSIG is awarded based on need as determined by filling out the FAFSA. Recipients must be NC residents enrolled in an accredited NC institution and receive $700 per year. Students must not be seeking a degree related to a religious vocation.
NC Teaching Fellows Program
Applicants to this program must demonstrate outstanding achievement in grades, class-standing, test scores, writing samples, and community involvement. Successful applicants should be accepted to one of the approved list of NC universities and include references from teachers and community members with the application. Several interviews will be required by the selection committee.
Up to 500 students are selected annually for a scholarship of up to $6,500. Find an application and more information on this program at www.teachingfellows.org.
Nurse Scholars Program (NSP), Undergraduate Program
Applicants to this program must be planning to enter a program in NC that offers a Registered Nurse licensure. Students are required to have a minimum GPA of 3.0 and plan to plan to practice nursing in NC full-time. Recipients will receive $3,000-$5,000 per year depending on the degree program sought.
Students must work as a nurse in NC one year for every year that financial assistance was awarded. Failure to fulfill this requirement will result in the need to repay the award amount. Ask a guidance counselor or financial aid officer for more information on this program.
NC Reach
The Child Welfare Postsecondary Support Program sponsors these grants and scholarships available to foster children who have aged out of the system or who were adopted from foster care after the age of 12.
Students enrolled at a NC community college or one of the 16 UNC constituents at least half-time in a degree, certificate, or diploma program may apply for these awards. Value of the award is dependent upon financial need and funding availability. Visit www.ncreach.org to apply.
North Carolina Education and Training Voucher Program
This program is available to foster children who have aged out of the system or were adopted from the foster system after the age of 16. Students are required to be enrolled in an accredited program and have personal assets of less than $10,000.
Applicants should be a US citizen or qualified non-citizen and be eligible for the NC LINKS program. Recipients are awarded $5,000 per year to be used for tuition, books, and living expenses for up to four years. Visit www.statevoucher.org for application and eligibility requirements.
North Carolina Principal Fellows Program
This program was established to assist individuals who want to enter school administration positions. Legal residents of NC who have maintained a 3.2 GPA in the last 60 semester hours of college courses and have been admitted into a master's program at an approved UNC institution may apply for this program.
Applicants must have at least four years of teaching experience and must agree to seek and gain employment as an assistant principal or principal in a NC public school or US government school in NC. Up to 180 awards are given annually in the amount of $30,000 for the first year of the program, followed by 60% of an assistant principal's salary along with $4,100 for tuition in the second year of the program.
Find all eligibility requirements and participating schools in this program at www.ncpfp.org.
Institution-Specific Programs
North Carolina is home to several top-rated schools. Each college or university has special grants, scholarships, and programs available to students based on various criteria. The best resource for assistance information is the financial aid office of a learning institution. Most schools have counselors and online resources to help students through the process of applying for scholarships and grants.
Certain Private Education Institutions Grant
The CPEI grant is available to NC residents who are attending Roanoke Bible College of Southeastern Baptist Theological Seminary. Recipients receive up to $1,850 per year for full-time enrollment. Contact the financial aid office of participating schools to apply.
The University of North Carolina Need-Based Grant
Award amounts vary for this grant program, based on need and funds available. Eligibility is determined by filling out a FAFSA form. Students must attend one of the 16 UNC campuses for at least 6 semester hours in order to receive this grant. Students who include at least one UNC college on the FAFSA are automatically considered.
Aubrey Lee Brooks Scholarships
Established in 1955, this trust provides scholarships to 17 students living in one of 14 counties in eastern NC. Students must attend NC State, UNC-Chapel Hill, or UNC-Greensboro.
This scholarship provides approximately one-half of the tuition for these colleges, with a maximum awarded amount of $9,500. Students may also qualify for assistance toward research, studying abroad, internships and computer purchase.
This needs-based scholarship requires full-time enrollment and a minimum GPA of 2.5. More information may be found at www.ncseaa.edu/Brooks.htm.
Jagannathan Scholarships
Graduating seniors who are planning to enroll in a UNC institution are eligible to apply for this award that is based on financial need, academic achievement and leadership qualifications. Preference is given to children of parents who are employed at TIEPET, Universal Fibers. The maximum award of $3,500 is renewable for students who demonstrate continued financial need and a cumulative GPA of 3.0.
Penn Family Scholarship
Residents of Rockingham County who demonstrate financial need and are enrolled as an undergraduate at one of the 16 UNC campuses in a degree program are eligible to apply for the Penn Family Scholarship, valued from $1,000-3,000 per year.
North Carolina Millennium Teacher Scholarship Loan Program
This fund offers loans to high school graduates who will be entering the teacher education program at Elizabeth City State University, Fayetteville University, or Winston-Salem State University. Recipients who are pursuing licensure in critical shortage areas will be given priority. A minimum GPA of 2.5 is required with a score of at least 900 on the SAT.
Eligible recipients may receive $6,500 per year. 20 students are selected for each of the three eligible schools. Recipients may repay the loan with a year of teaching for each year of financial assistance provided or with a cash repayment at 10% interest. Contact the financial aid office of each eligible institution for more information.
NC Sheriffs Association Undergraduate Criminal Justice Scholarships
Students pursuing a degree in the field of criminal justice and attending a UNC system university may apply for this fund. One student from each of the state universities that offers a criminal justice degree will be awarded $2,000 for the year.
Preference is given to children of officers who have been killed in the line of duty or children of any sheriff or deputy sheriff. Applications may be found in the financial aid office of participating institutions.
Minority Scholarships
Triangle Native American Society Scholarship
This need-based scholarship awards $500 per semester for a Native American who belongs to a tribe, is a rising sophomore, junior or senior in pursuit of an undergraduate degree, and is enrolled in a UNC system university. Application information may be found at www.tnasweb.org.
Outstanding Minority Accounting Student Scholarship
The North Carolina Association of CPAs awards this merit-based scholarship to an outstanding minority accounting student to help with expenses while in school. Award amounts are $1,000-2,000. Application procedures and requirements may be found at www.ncacpa.org.
North Carolina Hispanic College Fund Scholarship
These renewable four-year scholarships are awarded to graduates of an NC high school who is of Hispanic descent. Valued between $500 and $2,500, these scholarships are awarded based on financial need for students with a GPA of at least 2.5 and a background in community service and development. Preference is given to native-born children of foreign-born parents who will be attending college full-time.
Applications and information on other scholarships are available at www.thencshp.org.
Latino Diamante Scholarship Fund
Offered by the non-profit organization Diamante, Inc. to Hispanic residents of NC, this scholarship of $750 is offered to two high school seniors annually based on community involvement, leadership qualities, and academic achievement. Applicants shall be recommended by a high school principal, have a GPA of 2.5 or better, and submit an essay. Application and details may be found at www.diamanteinc.org.
Scholarships for People with Disabilities
Vocational Rehabilitation Program
The NC Division of Vocational Rehabilitation offers financial assistance to individuals who qualify for VR services. Students with mental, physical, and/or learning disabilities can qualify for assistance for costs associated with job counseling, placement, and education.
Amount of assistance is based on need, up to $2,428 annually. More information may be found at www.dhhs.state.nc.us.
Rehabilitation Assistance for the Blind and Visually Impaired
This state and federally funded program is for NC residents who are visually impaired or blind. Applicants have to be currently enrolled full-time at a NC educational institution and demonstrate financial need. Visit www.ncdhhs.gov/dsb for application information.
Spina Bifida Association
Students who have spina bifida are eligible for this program that offers one- to four-year scholarships. Applicants should be enrolled in a secondary school and have medical documentation of their condition. More information is found at www.spinabifidaassociation.org.
Alexander Graham Bell Association for the Deaf
Students with bilateral hearing loss are eligible to apply. Value varies from year to year. Visit nc.agbell.org for more information on this and other scholarships offered.
Foundation for Science and Disability, Inc.
Assistance is provided for graduate students with a physical or sensory disability who are seeking a post-secondary degree in the fields of science, math, engineering, computer science, or medicine. Recipients receive $1,000 and may reapply every year. More information is available at www.stemd.org.
American Foundation for the Blind
Scholarships for the visually impaired are valued from $500-3,500. Several scholarships are available based on need, field of study, and other criteria. More information is found at www.afb.org.
Caremark Eric Delson Memorial Scholarship
Students diagnosed with hemophilia or another bleeding disorder may apply to receive one of three annual $2,500 scholarships. Application and requirements are found at www.caremark.com. Scholarships may be renewed for up to three years provided the recipient remains in good academic standing with an average GPA of 3.0 or higher.
Other Programs
Private foundations, individuals, and companies provide scholarships to students based on income level, degree type, and other criteria. Companies often offer scholarships to children of employees or others living in the area. A little research into local organizations and businesses can be a great way for students to find little-publicized opportunities for free grant and scholarship funds.
Shinn Grant
The Shinn Grant is awarded by the NC Native Plant Society and is available to graduate students and undergraduate students who are working on projects related to native plant research. Grants of up to $1,000 are offered to qualified applicants. More information may be found at www.ncwildflower.org.
Assistance League of the Triangle Scholarship Program
This non-profit organization offers resources for individuals in the Research Triangle area of Wake, Orange, and Durham counties. Scholarships valued at $1,500-2,500 are awarded to graduating high-school students, single mothers, and students seeking degrees related to health care careers who are working or plan to work in the Research Triangle area.
Go to www.altriangle.org and click on "philanthropic projects" for more information on how to apply.
Dottie Martin Teachers Scholarship
This scholarship is offered to currently enrolled students planning to teach in NC after graduation. Applicants must pass a background check and submit an application and essay, along with three recommendations. More information on this $500 scholarship may be found at www.cfnc.org.
Epsilon Sigma Alpha Scholarship
This scholarship is designed for currently enrolled students and teachers who are seeking training to work with children with special needs. Scholarships range from $500 to $2,500 and are available to applicants who plan to teach special needs children in an NC school for at least one year after graduation.
Applicants must submit an essay and a personal recommendation and must demonstrate financial need. Download an application at esa-nc.org.
Golden Leaf Foundation
This foundation offers scholarships to students attending accredited four-year and two-year institutions. Students can qualify for one of three types of scholarships. Rising freshmen are eligible to receive up to $12,000 towards a four-year degree. Students transferring from a community college to university may be awarded up to $3,000 a year for three years. Community-college students are eligible to receive up to $750 a semester.
Students must demonstrate a financial need. More information on these and other Golden Leaf scholarships and grants may be found at www.goldenleaf.org.
North Carolina 4-H Development Fund Scholarships
Recipients of this award must be a NC resident, be enrolled in a four-year accredited college or be in a transfer program of a community college. Students must have an outstanding record of achievement and participation in the 4-H Club and have acceptable grades and SAT scores.
Scholarship amounts range from $500-2,500 and may be renewable. Some awards are degree-specific or may have other preconditions. Applications are available through the local county cooperative extension office.
The Winston-Salem Foundation
This foundation serves residents of Forsyth and surrounding counties with several scholarship and loan programs. This foundation is a cooperative of charitable funds, businesses, and individuals offering assistance to the local community.
Some programs are based on financial need and others are merit-based scholarships. After filling out a single application, individuals will be shown a list of programs for which they may be eligible. More details and a list of scholarship and loan programs may be found at wsfoundation.org.
North Carolina Bar Association Foundation Scholarship
Children of slain or permanently disabled law enforcement officers are eligible to apply. Scholarship amount varies according to availability and funding. Applicants have to be less than 27 years of age and be the child of a law enforcement officer who was killed or disabled while on duty. Applications may be obtained from the NC Bar Association.
North Carolina Restaurant Association Hospitality Educational Foundation Scholarship
Students who plan to seek a hospitality management, tourism, or culinary program at a two- or four-year NC college can qualify for this fund. Scholarships range from $750 to $1,500 per year. Details may be found at www.ncrla.biz.
North Carolina Vietnam Veterans, Inc. Scholarship Program
The NCVVI provides scholarships ranging in value from $500-1,500 to eligible Vietnam veterans and their family members. Recipients must be a resident of an eligible NC county. Application information and eligibility requirements are found at www.ncvvi.org.
Shaver-Hitchings Scholarship
This program offers assistance to graduate students in the Research Triangle area who have a history of service helping people who suffer from alcoholism or other addiction-related problems. The applicant must live in Orange, Durham, Chatham, or Wake County and be enrolled in a graduate program, PA program, or medical school. $1,500 is awarded each year. Visit www.trianglecf.org for more information.
Ruckus House Scholarship
Sponsored by current and former Carolina Panthers players, this scholarship is awarded to students who plan to serve in early childhood, elementary or special education careers. Applicants should be accepted and enrolled in an accredited public NC college or university, have a grade point average of at least 3.0, and provide two letters of recommendation.
Awards are renewable, provided the student maintains a 3.25 GPA. Recipients are encouraged to work or volunteer at the Ruckus House Learning Center during the summer and school year. Several awards are offered and total up to $5,000 per academic year. Recipients must commit to teaching for five years.
Application and information is available at www.ruckusfoundation.org.
State Employees Association of North Carolina (SEANC) Scholarships
This scholarship program offers both need and merit-based scholarships to SEANC members, spouses, and dependents. Awards of $500-1,000 are granted to qualified candidates. These awards are non-renewable, but previous recipients may reapply each year. Applications are available at www.seanc.org.
Progress Energy Power Careers Program
This program is available to currently enrolled community college students pursuing a career related to power plant operation. Electrical-Electronics Technology, Industrial Systems Technology or Electric Power Production Technology are the programs approved for a $650 per semester award for up to four semesters.
Recipients must maintain a 3.2 GPA and remain enrolled in an approved degree program full-time. Recipients are selected by a scholarship committee at participating community colleges.
Wachovia Technical Scholarship Program
Students enrolled in a technical program at a two-year NC community college may apply for this $500 scholarship based on need and academic achievement. Recipients are chosen by a scholarship committee appointed by the community college.
State Employees Credit Union Foundation
The non-profit NCSECU offers several scholarships and grants to the children of public service employees. The "People Helping People" scholarship is offered to a graduating high school student from each of the high schools in the state.
This $10,000 scholarship is awarded to a student who will be attending one of the 16 universities in the UNC system. Each recipient is chosen by his or her high school and judged on leadership and character attributes, as well as public service. Recipients must be a US citizen and an NC resident.
The foundation also offers two $5,000 scholarships for each of the 58 community colleges in the NC Community College system. Requirements are similar to those above. To find out more about the scholarships offered by NCSECU foundation, visit www.ncsecufoundation.org.
Crumley Roberts Crib to College Next Step Scholarship
The Crumley Roberts law firm offers non-renewable scholarships of $1,000 each and a laptop to three recipients each year. Employees and their family members are not eligible to apply.
Applicants must attend a NC community college in one of several approved counties, with a minimum GPA of 2.5. Applicants must attend a four-year college or university the following fall and must demonstrate significant community involvement and volunteerism.
GlaxoSmithKline Opportunity Scholarships
Residents of Durham, Wake, or Orange County who are legal residents of the US may apply. The successful applicant will demonstrate their capacity to succeed despite adversity and have a desire to improve through education.
Scholarships of up to $5,000 per year, renewable for three more years, are available to recipients who remain in good academic standing in his or her chosen field of study. Applications may be found at www.trianglecf.org.
Michael A. DeMayo Scholarship
This personal injury law firm awards 15 students annually with scholarships valued at $2,500 each. Successful applicants must submit a presentation about educating their peers on the prevention of underage drinking and driving.
Applicants must attend school and reside in one of the counties served by the DeMayo law firm. Students must have applied for acceptance to a four-year university. Other requirements include two letters of recommendation, SAT scores, a high school transcript, and a completed application. More information is available at www.DeMayoLaw.com.
The Winston-Salem Foundation
This foundation offers many scholarships, grants, and financial aid mainly to students living in the Forsyth County area. This resource is a cooperative community group that pools resources to make it easier for students to apply for and receive available funds. More information and application procedures are found at www.wsfoundation.org.
North Carolina Association of Certified Public Accountants (NCACPA)
Recipients of this charitable foundation are awarded $1,000-5,000 annually in the spring. Successful applicants should be enrolled in an accredited NC institution and have completed at least one university-level accounting course and at least 36 semester hours by the start of spring semester.
Students should be pursuing a degree in an accounting field and be sponsored by a member of the accounting department. The applicant must have a GPA of 3.0 or better and must submit a typed essay on a topic provided on the application. Additional details and an application are available at www.ncacpa.org.
Tips on Finding Grants
This list of programs available to NC residents is far from comprehensive, but gives an idea of the resources available to students pursuing secondary education. It is important to research all options in order to minimize the financial burden that college can cause a family.
Visit the websites of large companies in the area to find out whether they offer grants or scholarships to local students. Trade organizations, non-profit programs, and local businesses are all excellent sources for funding. It is crucial to fill out a FAFSA as soon as possible, and to be aware of all requirements and deadlines for scholarship applications.
Applying for every available program for which one is qualified increases the chances for gaining financial assistance. Although it may seem a huge and uncertain task, research and preparation can result in a big payoff for cash-strapped students in search of higher learning.
College Grant Information By State