Delaware students seeking financial assistance for secondary education at a college or university should first begin their search at the federal level with the Free Application for Federal Student Aid, or FAFSA. This helps individuals and families as a calculation tool to determine education costs and what portion may be eligible for financial assistance.
The FAFSA application report is usually required with most state college and trade school applications, and it further helps to determine a student's eligibility for other types of financial aid in grant, scholarship, or loan forms beyond the federal government.
The FAFSA application, although lengthy and detailed, is totally free and can be obtained at www.fafsa.org or www.fafsa.ed.gov. Once this application is completed, it can be used to apply for several different schools at a time, which saves valuable time and avoids cumbersome repetition of individual applications. The FAFSA application process can also be done through the mail or over the phone.
FAFSA awards are paid directly to a student's school upon acceptance, and any amount remaining after tuition will be paid to the student at the school's discretion, usually after a month or two of continuous class attendance. The student then can use the remaining award amount to help pay for books, materials, rent, meal plans, or other necessities.
Federal Programs
Federal grant programs include:
Federal Pell Grant – need-based financial aid
FSEOG (Federal Supplemental Education Opportunity Grant) – need-based financial aid
Academic Competitiveness Grant – requires Pell Grant eligibility and specific Grade Point Average (GPA)
National SMART Grant (Science & Mathematics Access to Retain Talent) – for 3rd and 4th year students with specific GPA
Teach Grant Program – for all students planning to teach in low-income areas
After completing the FAFSA, determining federal financial eligibility, and exploring other federal grant programs, Delaware students should then investigate what grants and scholarships are available to them at the state level, either from their residential state or from the state in which they plan to attend school. Most states have several awards programs in place, either offered through the state government or from the public and private sectors.
Because each grant or scholarship has different eligibility requirements, it is important for prospective students to research their options and target their applications toward state financial assistance awards that will best meet their needs or pertain to their eligibility requirements.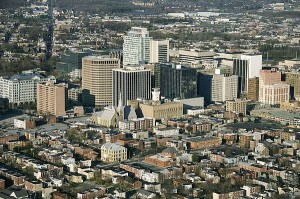 Scholarships versus Grants
In general, scholarships and grants are "free money" that does not have to be reimbursed, unlike student loans. Scholarships are gifts typically awarded by businesses and individuals, and these funds are often specifically designated for tuition expenses. These awards may be based on a student's location, age, religious affiliation, or other defining category.
Grants, on the other hand, are funds that can usually be applied to more than tuition expenses, and these awards are typically granted by government agencies or non-profit organizations. Grant awards may be based on a student's location, ethnicity, chosen field of study, or other defining category, but grants typically have more eligibility stipulations attached or requirements to fulfill to remain eligible.
Delaware State Scholarships and Grants
The State of Delaware, although small in size and population, is a big supporter of higher education, and it has a number of grants and scholarships available to encourage and support students interested in attending a Delaware college or university. Students should first apply for grants and scholarships that may be available from the Delaware college, university, community college, or technical or trade school they are planning to attend.
Most of Delaware's grants and scholarship programs are based upon financial need or academic achievement, and sometimes both. Competition for these awards can be fierce, but that fact should not discourage students from exploring all their options, trying their hardest, and submitting the best application possible to increase their winning chances.
In addition to state-level grants and scholarships, several Delaware county and local governments offer their own financial assistance and merit-based scholarship awards for residents. Some state and local awards are also given to eligible students who plan to pursue a particular field of study or degree. Closely related to these specific types of scholarships are those offered by some of Delaware's major public and private companies that have college funding programs in place that include trusts, grants, and scholarships.
Still other funding can be found through regional, county, or local community businesses or service-based, non-profit, religious organizations, civic organizations, and fraternal organizations such as the Kiwanis Club, Knights of Columbus, Rotary Club, Toastmasters, etc., each with its own eligibility requirements and application procedures.
Award Requirements
Most Delaware scholarship and grant awards are based upon demonstrated financial need, usually determined by the FAFSA calculation, but many programs require a certain grade point average (GPA), a certain academic standing in high school or previous learning institution.
For example, a program may require an applicant to be a high school senior in at least the top half of his or her graduating class with a GPA of 2.5 or higher. Some may require that a certain Scholastic Aptitude Test (SAT) score be achieved, such as a minimum combined SAT score of 1570 or better. Some may even limit eligibility to applicants of a certain age, ethnic, or religious group, or to only those pursuing either an undergraduate or graduate degree.
Individuals interested in more information about state and federal financial aid should explore the Delaware Higher Education Office website at www.doe.k12.de.us/dheo or the US Department of Education Student Aid at www.studentaid.ed.gov.
The following Delaware State Government website is also a comprehensive source of financial aid information: www.de.gov/topics/highered.
The Delaware Scholarship Compendium
The Delaware Higher Education Office (DHEO) publishes an annual compilation of scholarships and grants available to college-bound Delaware students. The free resource, called the Delaware Scholarship Compendium, lists several state financial aid programs and scholarship opportunities that provide assistance to upcoming Delaware college students.
Some of the scholarships included in the list have particular eligibility requirements, some are targeted towards students pursuing a specific profession, and some are merit-based for those students who have done well academically. A few are even limited to students from certain geographical regions; one example is the Howard and Edna Postles Scholarship that awards only those students who reside within a 15-mile radius of Milford, Delaware.
Others are earmarked for applicants who are related to employees of certain business organizations, such as the $10,000 Purdue Scholarship offered to families within the poultry company and to children of independent poultry producers associated by contract with Purdue. The DHEO also publishes two comprehensive checklists for high school juniors and seniors preparing for college.
The 60-page Delaware Scholarship Compendium is available as a PDF for download on the DHEO website at www.doe.k12.de.us, and hard copies of all three publications are available by calling (302) 735-4120.
List of Assistance Programs
Delaware State financial assistance programs include:
General Grants and Scholarships for all Academic Majors
Academic Scholarships and Grants
Academic Memorial Scholarships
Professional Incentive Programs
Professional Development Awards for K-12 Teachers
Veterinary Medicine Scholarships and Grants
Health Care Profession Scholarships and Grants
Architectural and Design Scholarships and Grants
Business Scholarships and Grants
Arts Scholarships and Grants
Mathematics, Physics and Chemistry Scholarships and Grants
Physical and Life Science Scholarships and Grants
Foreign Language Scholarships and Grants
International Scholarships and Grants
Minority Scholarships and Grants
Information Technology Scholarships and Grants
Computer Science Scholarships and Grants
Engineering Scholarships and Grants
Criminal Justice Scholarships and Grants
Environmental Science/Environmental Engineering Scholarships and Grants
Nursing Scholarships and Grants
Social Work Scholarships and Grants
Social Sciences Scholarships and Grants
Accounting Scholarships and Grants
Theology and Religion Scholarships and Grants
Cosmetology and Beauty School Scholarships and Grants
Aviation Scholarships and Grants
Philosophy Scholarships and Grants
Study Abroad Scholarships and Grants
Early Childhood Development Scholarships and Grants
Communications Scholarships and Grants
Athletics Scholarships and Grants
Community College Scholarships and Grants
Massage Therapy Scholarships and Grants
MBA Scholarships and Grants
Scholarships for Women
Scholarships for Hispanics
Scholarships for Native Americans
Scholarships for African-Americans
Scholarships for Veterans
The Delaware Community Foundation
The Delaware Community Foundation (DCF), since 1986, has worked with several organizations and individuals to help set up charitable funds and establish grant programs for non-profit organizations that support the causes they are passionate about. Many of these generous donors demonstrate their support of education by establishing scholarship funds through the DCF to help assist prospective and current students with rising college costs.
Like the FAFSA application, students can apply for any available scholarships under the DCF umbrella by completing just one application. The foundation screens applicants, determines eligibility, and automatically submits further applications on a student's behalf for other possible awards. Some eligible students may receive multiple scholarships with no limit to the number or amount of the prizes awarded.
More than 250 scholarships are available, ranging from $300 to $3,500, and listing and application information can be found at www.delcf.org.
The Delaware Higher Education Commission (DHEC)
DHEC oversees certain state-sponsored grants and scholarships, including the following private scholarships:
Delaware Engineering Society Scholarships
Delaware Open Cross Country Championship Scholarship
Delaware Solid Waste Authority John P. "Pat" Healy Scholarship
First State Manufactured Housing Scholarship
Kirkwood Soccer Club
Port of Wilmington Maritime Society Scholarship
Joseph B. Schafferman, Sr., Memorial Scholarship Fund
The SEED Scholarship Program
The Delaware SEED (Student Excellence Equals Degree) Scholarship Program is available to students who are Delaware residents and who attend or are planning to attend the University of Delaware or one of the state's technical or community colleges. Awards are primarily based on financial need rather than academic merit, and they are geared toward students who are not at the top of their class; the minimum acceptable GPA requirement is 2.5 or a numerical or letter equivalent.
Students are required to have completed a FAFSA application and to have accepted whatever Pell Grant or other funds were offered. If Pell Grant funds do not cover full tuition, the SEED scholarship will be granted to cover the remaining tuition balance. Students may reapply for SEED scholarships each year as long as enrollment and eligibility requirements continue to be met.
Steps to apply for SEED can be found at www.dtcc.edu.
Diamond State Scholarships
These merit-based funds are available for individuals whose GPAs are high and whose SAT or ACT scores are outstanding. The award amounts are up to $1,200 per academic year, and recipients are required to attend a nonprofit Delaware college or university. Administered by the DHEO, these monetary awards do not require repayment, but completion of a Common Merit Application is required for consideration.
Scholarship Incentive Program (ScIP)
Delaware's Scholarship Incentive Program (ScIP) is actually a grant rather than a scholarship, as classified by the Delaware Department of Education. This grant is for students who demonstrate serious financial need as determined by their FAFSA application, which automatically applies them for this grant program if they are deemed eligible.
The ScIP grant is available only to U.S. citizens who are Delaware residents enrolled full-time in a non-profit, regionally accredited school in Delaware or Pennsylvania. Applicants may also be enrolled in an undergraduate or graduate program of study not available at the University of Delaware, Delaware State University, or Delaware Technical and Community College.
The grant award amount is determined by a combination of need and academic merit. The greater the student achievement, the higher the award; applicants must have a GPA of 2.5 or higher to be considered. The Delaware ScIP grant does not need to be repaid, but because it is a nonrenewable grant, students must be sure to submit their annual FAFSA reports by April 15 each year.
This grant opportunity awards up to $2,200 for undergraduates and up to $1,000 for graduate students. Applications for the ScIP grant are available on the Delaware Department of Education website.
Governor's Workforce Development Grant
One of Delaware's largest grant providers, the Governor's Workforce Development Grant is available for both employed and unemployed Delaware residents.
Employed Workers
The Governor's Education Grant for Employed Workers is for Delaware residents aged 18 years or older who are employed part-time, full-time, or temporarily with a Delaware company and who are seeking to earn undergraduate degrees or certificates from participating Delaware schools. If an individual is employed full-time, however, it must be with a company that employs 100 or fewer people. A student's annual income must not exceed $31,200 to be eligible.
Applicants' employers contribute to the associated fund, and applicants must show financial need for this grant that awards up to $2,000 per academic year, or 65 percent of tuition and fees. The participating school pays 10 percent of tuition and fees, and the student pays the remaining 25 percent.
Unemployed Workers
The Governor's Workforce Development Grant extends its assistance for Delaware's unemployed workers with the Governor's Education Grant for Unemployed Workers. This grant aims to help students pay for new job training or to upgrade previous abilities or occupational skills.
It is very similar to the grant available to employed workers in that the list of participating schools is the same and the award amount is the same. The difference is that the grant pays 80 percent of tuition and fees, up to $2,000 per academic year, the participating school pays 10 percent, and the student is responsible for paying the remaining 10 percent.
Participating Adult Education Centers that accept these grants are Sussex Tech Adult Division, New Castle County Vo-Tech School District Education Division, and Polytech Adult Division. Participating colleges that accept these awards are Delaware State University, Delaware College of Art and Design, Wilmington College, Delaware Technical and Community College, and Goldey-Beacom College.
Educational Benefits for Children of Deceased Veterans and Others
This grant, with a maximum award of $8,500, is for children of Delaware residents who have died or have been determined missing in action (MIA) or a prisoner of war (POW) while serving in the United States armed forces. Also eligible are children of deceased Delaware state police officers whose deaths were service-related and Delaware Department of Transportation employees working on the state highway system whose deaths were work-related.
Priority is given to students attending a public Delaware college, followed by those attending a private Delaware college, and lastly by those who choose to attend another public or private college out-of-state.
Applicants for this grant must have been Delaware residents for three consecutive years prior to application and must be between the ages of 16 and 24. This renewable award covers full tuition, and applications must be submitted at least four weeks before classes are scheduled to begin. More information about this honorable grant can be found at www.doe.k12.de.us/high-ed.
Academic Memorial Scholarships
For Delaware residents who are graduating high school seniors enrolling at the University of Delaware or Delaware State University, the following merit-based awards are administered by the DHEO and require submission of the FAFSA and the Common Merit Application for consideration. For application and deadline information, see www.doe.k12.de.us.
B. Bradford Barnes Memorial Scholarship
This prize is for prospective full-time University of Delaware students who have total SAT scores of 1800 and are in the top 25 percent of their high school graduating class. No declared area of study is required, but a FAFSA report, high school transcripts, and an essay are needed to apply. The scholarship covers tuition, room and board, fees, materials, and books.
Charles L. Hebner Memorial Scholarship
This renewable scholarship awards full tuition, room and board, fees, and books to students planning to attend either Delaware State University or the University of Delaware who have scored at least 1350 on the SAT and rank in the top half of their graduating class. Political science majors are given preference, and financial need is a consideration factor. Application requirements are the completed FAFSA, high school transcripts, and an essay.
Herman M. Holloway, Sr. Memorial Scholarship
This Delaware State University scholarship is heavily based on academic achievement, with top percentile class ranking and total SAT scores of 1350 or higher. The generous award includes full tuition, room and board, student fees, and all books and materials needed. If a student maintains a 3.0 GPA or higher, the annual award can be renewed three additional times. In addition to a completed FAFSA, application requires that high school transcripts be forwarded to DSU along with a 1,000- to 1,200-word essay.
Other Scholarships
Other privately funded memorial scholarships offered at Delaware State University include the Edwin M. Burke Memorial Scholarship, Blanche Russ Cuff Endowed Scholarship, Rev. J.H. Williams Memorial Endowed Scholarship, and the Clarence E. Wilson Scholarship. The Rehoboth Beach Young People's Association Endowed Scholarship and the Tri-State Association I.B.P.O.E. (Improved Benevolent Protective Order of Elks of the World) Endowed Scholarship are two others offered at DSU.
The Inspire Scholarship
Specifically for Delaware State University (DSU) students and applicants, the Inspire Scholarship is a fairly new financial aid opportunity for Delaware residents who have recently graduated from a public or non-public high school. This award requires recipients to be admitted and enrolled to DSU in the fall semester following high school graduation.
Minimum cumulative GPA requirements are 2.75 or higher, and a FAFSA application must have been completed and all forms of its subsequent aid offers must have been accepted, except for loans.
If financial aid funds from FAFSA sources do not cover a student's full tuition, the Inspire Scholarship will be awarded to fulfill the remaining balance up to the maximum of $3,000 per year. Recipients must have no felony convictions, and they must complete 10 hours of community service PER SEMESTER at DSU, and the form of service will be defined by the institution. Funds for the Inspire Scholarship are subject to availability each fiscal year as appropriated by the Delaware General Assembly.
To maintain annual eligibility of the Inspire Scholarship, students must remain continually enrolled at DSU as full-time students, complete 12 or more eligible credits per semester in both fall and spring semesters, achieve a cumulative GPA of at least 2.75 on a 4.0 scale, and continue to complete the required 10 hours of community service per semester.
Whether the Inspire Scholarship is awarded or not for any particular year, students are still eligible to participate in the Inspire Scholarship program for a period not to exceed six continuous semesters. Summer sessions are not included in this calculation or in the Inspire program; students are personally responsible for any summer session tuition expenses.
More information about the Inspire scholarship is at www.desu.edu/admissions.
Legislative Essay Scholarship
This scholarship is awarded through an essay contest format for high school seniors who are U.S. citizens and Delaware residents seeking higher education at a two- or four-year college or university or at a vocational/occupational school. The historical essay topic changes annually, but applicants must submit an essay of 500 to 2,000 words to be considered for the scholarship award. The minimum prize amount is $500 and the maximum amount awarded is $5,500.
Interested applicants may contact DHEC at (302) 577-3240 or email dhec@doe.k12.de.us.
Robert C. Byrd Honors Scholarship
This renewable academic merit scholarship awards $1,500 to assist top Delaware scholars in full-time undergraduate programs at nonprofit, regionally accredited colleges or universities. Applicants must have cumulative SAT scores of at least 1200 and must have ranked in the top 25th percentile of their graduating classes. GED recipients also qualify with a score of 300.
To apply, students are required to submit an application form, essay, transcripts, and test scores. This scholarship may be renewed for up to four years; application information is available by calling (302) 577-3240 or by email to dhec@doe.k12.de.us.
Delaware Financial Aid Offices
For more information about grants and scholarships that may be directly available through Delaware colleges and universities, students should contact the financial aid offices of the following schools:
Delaware College of Art & Design: (302) 622-8867, ext. 122
Delaware State University: (302) 857-6250
Delaware Technical & Community College:
Stanton Campus: (302) 453-3706
Wilmington Campus: (302) 434-5552
Terry Campus: (302) 857-1040
Owens Campus: (302) 855-1693
Goldey-Beacom College: (302) 225-6265
University of Delaware: (302) 831-8761
Wesley College: (302) 736-2338
Widener University:
University College, Wilmington Campus: (302) 477-2216
School of Law: (302) 477-2272
Wilmington University: (302) 356-4636
Southern Regional Educational Board (SREB)
Under leadership of this nonprofit, nonpartisan organization, Delaware and 15 other member states of the Southern Regional Educational Board (SREB) participate in a collaborative effort to improve public and higher education, on every level and for all ages, with many initiatives and programs. Serving the member states' educational systems from pre-K through the doctorate level since its inception in 1948, SREB is the nation's first interstate compact for education.
Participating states share information technology, physical resources, statistical analyses, leadership training, teaching methods, classrooms, and more, all with the common goal of providing individuals the greatest access possible to the best educational opportunities available.
In higher education, because not every state is able to provide every type of degree program to all students, SREB's mission is to resolve the lack of access by collectively sharing it through their Academic Common Market (ACM). SREB state members allow students from other state members to attend their facilities at in-state tuition rates, and several offer long-distance learning options.
Delaware has been a SREB member since 1998, and currently more than 100 colleges participate in the ACM in 15 other states: Alabama, Arkansas, Florida, Georgia, Kentucky, Louisiana, Maryland, Mississippi, North Carolina, Oklahoma, South Carolina, Tennessee, Texas, Virginia, and West Virginia. Beginning with the academic year 2012-13, however, North Carolina will no longer be a SREB member as a result of the state General Assembly's Appropriations Act of 2011.
Delaware students interested in the ACM programs offered by SREB and its member states can learn more by contacting the Delaware DOE's Higher Education Office at (302) 735-4120 or (800) 292-7935, or at www.doe.k12.de.us/dheo.
Agenda for Delaware Women Trailblazer Scholarship
This prize award is for females residing in Delaware and enrolling as undergraduates in a public or private non-profit Delaware college. Applicants must have a 2.5 GPA or higher, and high school students are not eligible for this program. Minimum award amount is $2,500, and a financial need analysis is required. Deadline to apply is April 15; contact phone number is (302) 577-3240 or email dhec@doe.k12.de.us.
For Delaware students who may not qualify for a scholarship or grant, the following federal loan programs may be available options for other forms of financial aid.
Stafford Loans
In addition to federal grants, federal loans are available as either subsidized or unsubsidized Stafford Loans. A subsidized Stafford Loan is based on demonstrated financial need and not on a credit report. This means an individual without good credit can still obtain a federal loan, and the federal government pays accruing interest on the student's loan during the time in school and for up to six months after graduation. After this time period, the student begins repaying the loan with a low interest rate.
An unsubsidized Stafford Loan is not based on financial need, but a student who qualifies is responsible for the interest accrued while in school and the interest is a little higher than a subsidized loan. However, students enjoy the option of delaying repayment for up to six months after graduation to allow time to find gainful employment.
Perkins Loans
Offered by the US Department of Education, a Perkins Loan is a federally subsidized low-interest, need-based student loan for American college students. The interest rate on a Perkins Loan is fixed at 5 percent for the duration of the 10-year repayment period, but interest does not begin to accumulate until repayment begins. Students have a nine-month grace period to begin repayment after graduation.
As of 2010, undergraduate loan limits are $5,500 per year, with a lifetime maximum limit of $27,500. Graduate students may borrow up to $8,000 per year with a lifetime maximum limit of $60,000. For certain teachers who work in low-income schools or who teach in subject shortage areas, the Perkins Loans are eligible for federal loan cancellation, in which a percentage of the loan is canceled for each year serving in specified need schools. Cancellation eligibility also applies to Peace Corps volunteers.
College Grant Information By State