Those who have graduated from high school and believe a college education is beyond their reach because they don't have the financial resources should think again. There are grants available for students who qualify because of financial need. Potential students just have to know where to look. It is possible to turn those dreams into reality.
A grant is money granted to an entity or an individual in order to facilitate a goal that will, in many cases, benefit more than just the individual. In the case of grants for low income students, the funds are supposed to be used to pay tuition and other academic expenses associated with earning a post-secondary degree. Grants are available for colleges and vocational schools.
Before beginning to search, keep in mind that students should NEVER be required to pay money in order to get information about a grant or to receive a grant for that matter. Legitimate grants and information sites do not ask for money for any reason.
They are either non-profit organizations that receive their funding from donations or other sites that provide information and generate an income from advertising and other services that are offered. There are some legitimate companies and individuals that charge a fee to find scholarships and grants, but they can make no guarantee. There is nothing they can do that cannot be done by a student.
There are web sites that offer "contests" for grants and scholarships. In all likelihood, prospective "winners" will be inundated with offers for all sorts of products and services. These contests are, frequently, nothing more than a way to get contact information. All students should remember to be careful about any web site that wants personal information unless the site is familiar or recommended by a school counselor or some other trusted source.
Federal and state web sites (.gov) and web sites belong to schools (.edu) should be legitimate. Students should check with school guidance counselors before pursuing a lead. Many states offer central web sites designed to help students find funding. By following the leads offered by these sites, students should find real opportunities for financial aid for low income students.
While it is true that low income students face less competition for funding that is reserved for them, they should not forget to investigate money that is available for subjects in which they might be interested. Students can qualify for more than one kind of scholarship or grant and, sometimes, the requirement that a student not have financial resources is combined with other interests or needs. The point is, every possibility should be fully explored.
Who Can Qualify For a Grant For Low Income Students?
Each grant has its own unique requirements. They are usually based on the size of the family, family income, and other pertinent facts that determine a student's realistic inability to pay for an education. While federal grants usually treat all students the same, states may include information like cost-of-living and other facts specific to that state when determining a student's ability to contribute funds to pursuing an advanced degree. There are even scholarships for students whose parents do not have a college degree.
This is because it is often the case that those without advanced degrees and training tend to earn less than those with an education, thus, there is a good chance that these students will come from what would be considered a disadvantaged, low income background.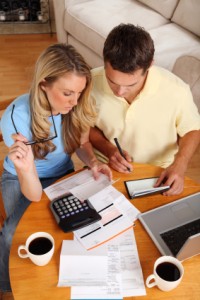 Important Questions to Ask
Are there any circumstances under which all or any part of the grant must be repaid?
Must a student reapply each year, and can the amount awarded change?
What criteria must be met while receiving the grant?
Must a student take a full-time or, even, a part-time course load? Some grants do not permit a student to attend school part time or take one or two classes.
Can any of the funds be used for books for materials required for a class? Some grants can only be used for tuition or provide very little for books and required materials like lab supplies.
Can any of the funds be used for other related expenses like transportation and supplies?
Can the grant be used for living expenses? If the grant will pay for room and board, must the student live on campus? Some grants will only provide funding that is equal to the least expensive dormitory room and on-campus cafeteria plan. Sometimes students are able to combine the grant money with other funds in order to live off campus. Other grants will not permit this to be done.
Is the amount of the grant subject to being reduced if other scholarships, grants, or loans are received? Some grants will not be given to students who have other grants or scholarships, or they will only pay enough to make up the difference between the additional funds and what that grant would have provided if the other funds hadn't become available.
Is there a limit on the amount of money that can be received? Some grants are awarded based on the amount that is determined to be needed to attend a specific, usually state, school. Some can be combined with other funds to allow a student to attend a private, more expensive school. Some cannot.
Is the FAFSA required in order to qualify for the grant? Many grants require that the FAFSA be completed before a student can receive that grant. Visit http://www.fafsa.ed.gov/ to complete the Free Application for Federal Student Aid.
Can the grant be used for graduate school? Many grants are not able to be used for graduate degrees. If a grant is identified that can be used for a graduate degree, and there is a limit to the amount of funds that will be allocated over the life of the grant, it might be a good idea to reserve that grant for graduate school and use grants that can't be used for graduate school to complete an undergraduate degree.
Are students allowed to take work-study jobs or any jobs for that matter? Some grants have very low thresholds for income and even a very part-time job will disqualify the students. Others have a higher amount the student is allowed to earn in order to supplement income.
Will the grant be reduced if other grants or scholarships are received? Some grants will not allow a student to receive the grant if other money is awarded. All students should check before applying for or accepting a grant.
Where Can These Grants Be Found, and What is the Application Process?
Individual Colleges and Universities
Many colleges and universities offer financial aid scholarships and grants. Students should check with any school that looks promising. Every school will have its own criteria for student eligibility. Many large companies provide scholarship/grant funds that schools are free to disperse according to the restrictions on the funds. Some are specifically designated for low income students. That is why looking at grants provided by large companies can lead to this kind of money and the institutions that have received funds from the companies.
There are several states that offer scholarships and grants to deserving students based on economic need. Each state follows its own guidelines. They are usually reserved for residents and require high school graduation from a state school.
Places to Start Searching for Financial Assistance
www.benefits.gov
This site provides information about a number of programs that are available for U.S. citizens. There are many programs, and it is to everyone's advantage to take the time to go through all of the information. This is a central site that describes many areas in which people, including low income students, can investigate grants and scholarships that are available for post-secondary study.
Managing Agency U.S. Department of Health and Human Services
Scholarships for Disadvantaged Students
In addition to being limited to low income students, it requires that students study a subject related to healthcare of some kind.
HRSA (Health Resources and Services Administration) Electronic Handbooks for Applicants/Grantee
grants.hrsa.gov
This is just one of many grants available for disadvantaged students. This category includes low income students. These grants are given students who qualify based on financial need in addition to other criteria. In this case, the money is reserved for those entering the nursing profession. This group of grants will take time to explore, but students should find some valuable information. The grants are awarded each year.
Federal Pell Grant
www2.ed.gov
Based on a specific formula, student need is determined based on criteria which include a student's expected family contribution (EFC), the cost associated with attending a specific school, enrollment status (part- or full-time), and if the student will go to school for the complete academic year or not. Filling out a FAFSA is required for this grant. In fact, a FAFSA must be filled out every year.
Since it requires information from income tax returns, it is a good idea for everyone involved to file income tax returns as early as possible, so the information will be available. The FAFSA must be signed with a PIN. The PIN takes some time to get, and the FAFSA takes some time to process. That is why students should fill out the FAFSA as soon as possible. Missed deadlines can result in lost financial aid.
Federal Supplemental Educational Opportunity Grants (FSEOG)
ww2.ed.gov
Money available through this government program is designated for those who have the lowest financial resources.
Fastweb
www.fastweb.com
Although this web site is not limited to aid for disadvantaged and low income students, it allows students to complete a form that will identify scholarships for which the students qualify. A low income is one of the criteria. It provides information about many scholarships and helps students get where they need to go.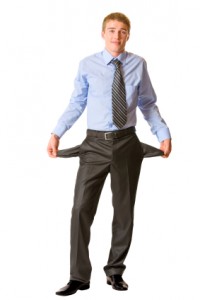 The web site also allows students to connect their accounts to their school counselors, so information that might be important is provided to the counselor who can, then, help the student to find appropriate grants and scholarships. All students should consider registering for this site which also provides information and internships and other important facts related to earning a college or vocational school degree.
Scholarships.com
www.scholarships.com
Like Fastweb, students register and fill out a form that is designed to help students identify scholarships for which they might qualify. It, too, is a free service. It has been around for several years and does what it promises to do. Students are able to register for both Scholarships.com and Fastweb. It is a good idea to do so. Both Fastweb and this site send emails which notify users that a grant or scholarship that fit the appropriate requirements has been identified.
Bill & Melinda Gates Foundation
www.gatesfoundation.org
There are eight programs available for low income students. The requirements for each are different, and each program must be contacted directly. In addition to funding for general undergraduate and graduate degrees, there are some unique opportunities at specific colleges and for those studying certain subjects. There is also money available for a few college preparation programs.
ThanksUSA
www.thanksusa.org
This scholarship is reserved for spouses and children of members of the United States armed forces. This funding is needs-based and allows students to attend college as well as technical and vocational schools.
The Jack Kent Cooke Foundation
www.jkcf.org
This is a comprehensive program that works with educational institutions and groups that assist low income students in their pursuit of post-secondary education and training. Students should take time to look at this and similar web sites to identify programs that might exist in their area as well as aid available to individual students.
The Sallie Mae Fund
www.thesalliemaefund.org
Specifically designated for students from families that have total incomes of $30,000 or less, money is provided to students whose financial aid leaves more than $1,000 in unpaid expenses. This money is designed to supplement other financial aid that is being received.
USA Funds
www.usafunds.org
This organization supports financial aid offered by other organizations. It is focused on providing assistance to those students that are underrepresented in post-secondary education.
The Jackie Robinson Foundation
www.jackierobinson.org
While this financial aid is reserved for minority students, it is still based on financial need. It also requires a minimum SAT score and a demonstration of leadership potential. Many grant and scholarship programs require that students possess some unique characteristic that will be of value to their communities and country in addition to being low income.
Jeannette Rankin Women's Scholarship Fund
www.rankinfoundation.org
While many scholarships are designed to meet the needs of graduating high school seniors, there are a large number available for older, non-traditional students. For instance, this aid is available for women who are 35 years of age of older with a low income.
CITI Foundation
www.citigroup.com
This money is designated to serve students who might not otherwise be able to afford tuition at a post-secondary institution of higher education. It is, actually, one of several programs supported by CITI.
Westinghouse
www.westinghousenuclear.com
This charity is included because it contributes to other programs that work with non-profit groups. One of the interests is disadvantaged students. By following the awards, resources can be identified that might be of interest to those looking for financial aid. Many large charities give to smaller charities that are awarding the actual scholarships which is why investigating from the top down can be a wise move.
Hispanic Scholarship Fund
www.hsf.net
This site is dedicated to helping students of Hispanic heritage. It is mentioned here because it is one of the many grant/scholarship organizations that requires that potential recipients include a FAFSA along with their application on the web site. This is why is important for all students to include a FAFSA application on their to-do list.
United Negro College Fund
www.uncf.org
The United Negro College Fund has many scholarships/grants available. Applicants are invited to complete a general application which will allow the site to match them to relevant funds. Students can also look through the available scholarships themselves. There are specific requirements for each scholarship.
Education is the great equalizer. A grant can help an individual earn a college or vocational school degree without being forced to incur significant debt. The search for financial assistance for a post-secondary education can begin as early as the high school freshman year. Many institutions of higher education look back that far when considering a student's ability to succeed at their school.
It is never too early to start, and parents can help their children by starting the search process for them while they are still young. In fact, parents can change the future of their families. By finding college scholarships that are available to low income students, they can let their children know that if they put some effort into learning and getting good grades, the money will be there to let them pursue that advanced degree. There is nothing more motivating than hope. Parents should also know that some grants extend to the families in an effort to improve the home situation so that the entire family can do better.
Today's jobs require technical knowledge and skills that are quite sophisticated. A high school education is not sufficient if a student expects to make a salary that will make life financially stable. While there are unusual stories of those without any or very little education becoming extremely successful, it is rare.
Most without post-secondary training and education spend their lives struggling because they earn very little. A grant earmarked for those with significant financial difficulties can help provide that opportunity to those who have no other way of attending school. With effort and courage, everyone can look forward to a brighter future by going to college or vocational school.
College Grant Information By State