The cost of a college education can put a financial burden on families, especially when tuition at some colleges runs into the tens of thousands of dollars, plus there are tuition, books and other fees to worry about.
That's when Washington students and their families turn to scholarships and grants to help with college costs. Washington is extremely generous with financial aid, especially for students who are Washington residents or out-of-state residents who attend university in Washington and plan to work in the Evergreen State after graduation.
Washington offers seemingly endless scholarship and grant opportunities for its students. A student can turn up numerous opportunities in just a few minutes of searching on the Internet.
Where to Look for Scholarships
Students should start their scholarship search locally with their high school counselors who will know of scholarships offered by local groups. Their next search should be with the financial aid office of the college they hope to attend. Students should also check with the academic department they plan to major in because the departments frequently offer scholarships for specific majors that are not open college-wide.
The next step should be to seek out scholarships that are available statewide and, finally, nationwide.
Generally, a student's best shot at scholarships is on the local level, especially those that are aimed at students who attend a specific high school. Scholarships on the national level usually carry much bigger awards, but the competition is more intense. Students should still apply for these scholarships, however, because they should leave no stone unturned when it comes to paying for their education.
Financial need is frequently the main criteria for awarding scholarships, but many are awarded based on academic records or athletic performances.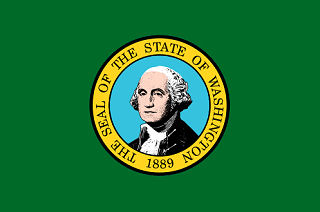 Federal Assistance
Many scholarship and grant applications require students and their families to fill out the Free Application for Federal Student Aid, commonly known as FAFSA. FAFSA is administered by Federal Student Aid, an agency of the U.S. Department of Education. Federal student financial aid may be granted based upon a family's financial situation.
The Pell Grant is a federal assistance program that is administered by the U.S. Department of Education. The amount of the grant, which does not have to be repaid, is based on financial need, the cost of the college the student will be attending and whether the student attends full- or part-time. In 2011, the maximum amount of a Pell Grant was $5,550.
Washington Scholarship Coalition
The Washington Scholarship Coalition is made up of public and private organizations that fund scholarships for students who are seeking post-secondary education. Known as "The WashBoard," it is a clearinghouse for scholarships offered by member organizations. Students are required to register, a process that includes listing interests, including major fields of study. TheWashBoard.org then matches students with available scholarships. Some of the scholarships are location-specific, but others are open to statewide applications.
Local Scholarships
High school counselors are a good source for information about scholarships that are available locally. Some communities set up foundations specifically to fund scholarships for deserving local students. Civic groups, such as Kiwanis, and churches also fund scholarships, though sometimes these may be open only to children of members.
Parents should check with any organizations they belong to about the possibility of scholarships. These scholarships may not be very big, but students can cobble several small ones together so it all adds up. Parents should also check with their employers as major companies frequently sponsor scholarships for children of their employees.
Local scholarships include:
Soroptimist International
Soroptimist International is a women's service club that sponsors scholarships from the local to national levels. Not only does it sponsor scholarships for new high school graduates, but also offers scholarships for women who are heads of households that want to get a better education so they can support their families.
High school students start the process for the Violet Richardson Ward scholarship by applying through a local club; the amounts of these scholarships vary with the club. Ward, the first president of Soroptimist, was active in improving conditions for girls and young women, so a student's community service record rates high in the selection process.
Scholarship winners at the local level go on to compete for a $1,000 scholarship, with a matching grant to the student's charitable organization.
The Seattle Foundation
The Seattle Foundation is one example of an organization that was set up to sponsor scholarships for local students. The foundation awards scholarships offered by more than 40 member groups, with scholarships ranging from $500 to $20,000. Most of these scholarships are listed on TheWashBoard.org. A majority of the scholarships are memorials offered by families of a deceased loved one.
The Washington Farm Bureau
The Washington Farm Bureau offers scholarships to students whose parents or guardians are current members of the organization. The state farm bureau awards up to five $2,000 scholarships under the Ray DeVries Memorial Scholarship program.
Students must be majoring in agriculture or a related field such as horticulture, food science or animal science. Applications are available online. Many county chapters of farm bureau also offer smaller scholarships to students in their county.
Washington Federation of State Employees
Students whose parents work for the state government should check out scholarships available through the Washington Federation of State Employees/Council 28. The union offers scholarships both for members as well as spouses and children of members.
The union awards three $1,000 Norm Schut Scholarships annually; one is earmarked for a union member, while the other two can go to members, their spouses or their children.
The union also offers the $2,500 Young Love & Coker scholarship for a member or family member to attend an accredited vocational school or college. Scholarships also are available for children and grandchildren of Council 28 members who belong to the national employees union. Scholarship applications are available online.
The Kiwanis Club of Issaquah
The Kiwanis Club of Issaquah awards a $1,500 scholarship to one senior student each at Issaquah, Tiger Mountain and Liberty high schools. Applicants must have a history of community service at school and in the community; a student's leadership in these activities also is emphasized. Students must plan to attend a two- or four-year college or technical school.
State Scholarships
The State of Washington also provides financial assistance through the Washington Higher Education Board, also known as HEC. The assistance, which includes scholarships, loans and work-study programs, is offered through Washington Opportunity Pathways; scholarships are awarded both based on need and merit.
Students must complete the FAFSA form, be Washington State residents, and be enrolled full-time as an eligible undergraduate or graduate student. Financial assistance is not available to theology majors, but otherwise all major fields of study are accepted.
State scholarships include:
The American Indian Endowed Scholarship
The American Indian Endowed Scholarship is available to Washington residents who are Native Americans or others with close social and cultural ties to Washington tribes. Fifteen students each year receive scholarships ranging between $500 and $2,000, with the scholarships being renewable for up to five years. Recipients must agree to use their education to benefit other Indians.
An application is available online, but students must mail it in along with the required documents, which include essays on the student's ties to American Indians and how she will use her education to help the Indians. Financial need also is considered when awarding the scholarships, but priority is given to how students will give back to the tribes.
The Washington Scholars Program
The Washington Scholars Program honors four graduating seniors in each of the state's 49 legislative districts, choosing three as Washington Scholars and one as a Washington Scholar Alternate. Seniors who are in the top 1 percent of their graduating class can apply for this award.
While winners will be honored for their academic achievements, a monetary award may or may not be offered in some years as funding depends upon the State Legislature.
Funding is not available for 2012; students are advised to check with their school counselors on when funding will be available again.
The College Bound Scholarship
The College Bound Scholarship is for pre-teens who want to go to college after high school. The program is for low-income seventh and eighth grade students who sign a pledge by June 30 of their eighth grade year.
Students must promise to get good grades (a minimum of 2.0 grade point average in high school is required), be good citizens and cannot be convicted of a felony. They must complete the FAFSA their senior year in high school, when the family's financial situation will be checked to see if students still fall within the low-income guidelines.
Students who complete the program will receive tuition and fees not covered by other state financial programs and $500 to pay for books. An application to join the program is available online, but must be mailed in after the student and his parents sign it.
Eligible students must be receiving free or reduced-price school lunches or food stamps or come from a low-income family. Youths who are in the foster care program are eligible without having to meet income guidelines. Home-schooled students also can apply for the program if they meet the low-income requirements.
Colleges
Colleges themselves are good sources for scholarship and grant money for students. Many of the scholarships are established by successful alumni of the college.
The higher education system in Washington consists of two major public universities, four other public colleges, 34 public community and technical colleges, numerous private career schools such as beauty colleges, and 10 private colleges that make up the Independent Colleges of Washington, and numerous other learning centers operated by out-of-state institutions. All offer a variety of scholarships to students.
The first stop for a student looking for scholarships and grants should be the college's financial assistance office. Colleges have online presences that include a section devoted to financing a college education.
Scholarships offered by and through colleges include:
The University of Washington Scholarships
The University of Washington awards more than $250 million in financial assistance to over half its student body. The assistance consists of public and private assistance to students attending its main campus in Seattle or branch campuses in Bothell and Tacoma.
Students must submit the FAFSA information to be considered for some scholarships. Students who are legal residents of the state are eligible for 500 to 800 academic scholarships annually. These scholarships are funded by private donors; recipients must have excellent academic records and show financial need. The university also awards four-year tuition waivers to 50 incoming freshmen annually.
Independent Colleges of Washington Scholarships
Students planning to attend Whitworth, Heritage, Saint Martin's, Gonzaga, Pacific Lutheran, Seattle, Seattle Pacific and Walla Walla universities, Whitman College or the University of Puget Sound may qualify for assistance from Independent Colleges of Washington.
The consortium of private universities in the state awards more than $1 million in scholarships and other assistance annually to students attending member colleges. Some of the scholarships do not require an application, as the admission application is used to grant the scholarships.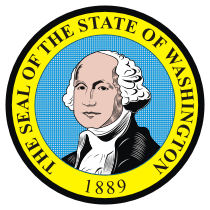 Scholarships are based on financial need, academic record, declared major, place of residence or community service. A separate application is available online for scholarships that require them. Students may be asked to write essays on specified topics in some instances.
Western Washington University Scholarships
Western Washington University offers three scholarships for students that are based on academic achievement, as well as many others that are based on financial need.
The Bellingham College offers Presidential Scholarships to incoming freshmen who have excellent grades and college admission test scores, and who have been active in school and community activities. The scholarships range from $1,000 to $2,000.
The Western Foundation Scholars Awards provides scholarships of $1,650 to $2,000 for incoming students in any major field.
Finally, students who rank in the top 1 percent of incoming freshmen are awarded Admitted with Highest Honors scholarships. No separate application is needed for these scholarships as the application for admission is used to determine recipients.
Scholarships and Grants by Major
Many scholarships are available to students majoring in specific areas, such as agriculture, business or engineering. A good place to search for these scholarships is the department that houses that major.
Scholarships dedicated to specific majors include:
Washington State University College of Agricultural, Human, and Natural Resource Sciences
The College of Agricultural, Human, and Natural Resource Sciences offers more than 700 scholarships to students enrolled in this college. Scholarships are open to any student from incoming freshman to graduate, though not all students can apply for every scholarship.
Students must have applied for admission to the university by January 31 of each year. In addition, they must have submitted their scholarship application by this date. The FAFSA must be filed by February 15.
Professional associations also are good sources of scholarships as members want to see their profession continue. These scholarships are easy to find by searching for scholarships in a specific profession by geographic area.
The Washington CPA Foundation
The Washington CPA Foundation awards $2,000 scholarships to 20 students who are majoring in accounting at a four-year college in Washington. Applicants must be upper division or graduate students who have a minimum grade point average of 3.0. Applicants must be involved in campus and community activities and plan to get their certified public accountant's license.
Non-residents can apply for these scholarships if they are studying at Washington university, and have plans to take the CPA exam and work in Washington.
The Washington State Nurses Association
The Washington State Nurses Association offers scholarships to undergraduate student nurses from Washington as well as registered nurses who want to study nursing education. These scholarships are offered by the association in conjunction with the Foundation of the National Student Nurses Association.
The Washington Center for Nursing also maintains a list of scholarships open to Washington nursing students.
Miscellaneous Scholarships
Miscellaneous scholarships include:
Microsoft Scholarship Program
Microsoft, the software giant headquartered in Redmond, Washington, offers four scholarships, but these are also open to students from elsewhere in the United States, Canada and Mexico. The company offers scholarships that are both general and specific (women, minorities and students with disabilities).
To be eligible for these awards, students must be enrolled full-time in a four-year college or university. They must be studying computer science or a related field and must maintain a cumulative grade point average of 3.0 on a scale of 4.0. The application must include short essays about the student's interest in computer science and higher education.
The scholarship award includes a 12-week paid summer internship with Microsoft; the application for the internship must be included with the scholarship application.
Gates Millennium Scholars Program
Bill Gates, who co-founded Microsoft, and his wife Melinda also sponsor scholarships through the Gates Millennium Scholars Program. Scholarships are awarded to incoming freshmen only, though the $1,000 scholarships are renewable for each year if the student remains in college and maintains satisfactory grades. Winners do not have to attend college in Washington. The program is geared to minority students, including African-Americans, Native Americans, Hispanics and Pacific Islanders.
Association of Women in Communications
The Seattle Professional Chapter of the Association of Women in Communications awards scholarships to women majoring in the communications field such as advertising, graphic design, photography, journalism or public relations.
Applicants must be Washington residents who are enrolled at a four-year college. Applications are available online; students must submit two samples of their work with the application.
The Scottish Rite Foundation of Washington
The Scottish Rite Foundation of Washington accepts scholarship applications between November 1 and March 31 annually. Students must undergo an interview with a chapter director before receiving an application.
The scholarships are mainly for students attending Washington colleges, though the organization sponsors a graduate scholarship for students who want to study government at George Washington University in Washington, D.C. The organization awards about $285,000 in scholarships annually to 10 students.
Horatio Alger Association
The Washington chapter of the Horatio Alger Association offers scholarships to students who have overcome personal adversity and want to go to college. Applicants must be high school seniors who plan to attend college in the fall.
Applicants must be U.S. citizens and Washington residents, but they do not have to attend college within the state. Students must be from families where the annual wages are $50,000 or less, and be active in school and community activities. Applications are available online.
College Grant Information By State