With today's tuition at colleges and universities rapidly on the rise, students find it harder to pay for their educations. Students who pursue majors in the state of Missouri can apply for free grant funding as a way to lower their institutions' tuition fees. Grants can help future students complete their degrees without worrying about financing their education.
Finding the right grant funding can be a problem for some students. They may search the Internet for countless hours only to find sites that do not offer any type of substantial guidance. These sites typically send students all over the Internet to places that request their personal information and provide little else in return. This not only discourages young people, it also slows down their educational pursuits.
A grant is basically free money to students who fall under certain financial and economical guidelines. Applicants must meet guidelines set by funding organizations before they receive any funds. After gaining approval, the students' school receives the monies.
Students do not personally get the funding, though they may receive a check for any money that is left over. Each organization has its own criteria but applicants generally need to meet certain income guidelines as the first eligibility requirement.
Types of Grants
Grant assistance applies to everyone in need. These grants generally fall into different categories that include:
Type of major pursued: This category caters to certain areas of studies such as teaching, nursing and law.
Minority-based: Students who are of African American, American Indian, Asian and Hispanic descent qualify. The grants are often based on income as well.
Financial need: Completely based on financial need. However, these types of grants are available to everyone who needs financial assistance regardless of race or ethnic background.
Federal Grant Funding
The federal government addresses athletic students' financial concerns by providing free funding to those who qualify. This government funding is available to everyone in need of financial support. Students may apply for this free money by completing a FAFSA.
The process is usually uncomplicated; however, it does provide step by step instructions to help students and/or their parents complete each step correctly. Students must set up a pin number to begin the process. They also use the pin to check the status of their FAFSA.
Students also can access the FAFSA and other pertinent information through the Federal Student Aid website. The site allows them to make changes to the personal, school or financial information they submitted on the initial application. They can check their family contribution amount, which may be zero in the majority of cases. The contribution amount determines how much, if any, students and their parents must pay out of pocket toward their tuition, books and housing costs.
Specific government grants are:
Pell Grant
Pell Grants are generally the first type of federal funding option for students. The grant is based on the applicant's and/or their family's adjusted yearly income. Although the available funding may change, students may still apply for each school year they plan to attend their program. Previous years awarded qualifying students up to $4,000 per academic school year. Students must keep in mind that the award amount fluctuates and they may need to seek outside sources to help meet the difference.
Federal Supplemental Education Opportunity Grant
The Federal Supplemental Education Opportunity Grant program provides extra money to students who qualify for the Pell. This grant is for students whose families are below the poverty level. Students should apply for the FSEOG at the same time as they do the Pell. Most schools may help students complete both applications through their financial aid department.
Harry S. Truman Library Institute Research Grants Program
The Harry S. Truman Library Institute offers students three funding options. The Institute's Committee on Research, Scholarship and Academic Relations oversees the grant monies provided by the institute. The committee selects the winning students from a pool of graduate and doctoral applicants.
Since the awards are very competitive, students must send in their completed applications by set deadlines. They can mail, fax or email their applications to the grants administer located at the institute.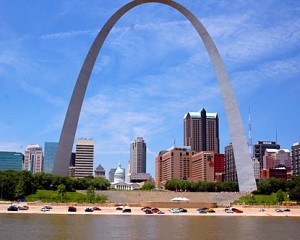 Research Grants
Eligible graduate, post-doctoral and those in advanced research programs may apply for Research Grants. The institute awards as much as $2,500 twice a year. Applicants must be those who visit the Harry S. Truman Library on a weekly basis, preferably one to three times a week.
The committee gives special consideration to students with research projects in public and foreign policies who may expect to have their research published. Applicants cannot receive more than two research grants in five years.
Dissertation Year Fellowship Grant
This Dissertation Year Fellowship Grant funding provides assistance to graduate and post-doctoral students once a year. Award winners may get up to $16,000 for their work regarding Harry S. Truman or the foreign policies designed during his presidency. The committee sends the funding to the winner's school twice a year.
Applicants should also prepare to compose an extensive and very detailed dissertation once they receive the funding. The Committee on Research, Scholarship and Academic Relations prefers students who have extensively researched projects at the Truman Library.
Scholar's Award
The committee gives almost $30,000 in grant monies to post-doctoral researchers who connect in work and research with the life and career of Harry S. Truman and/or the policy issues during the president's years in the office. This specific award is for scholars who plan on writing a book regarding President Truman and his policies.
Applicants must make bids for the award. The committee can decide to not give out the Scholar's Award if it feels that applicants did not meet their high standards. It is in the best interest of all applicants to submit their best and most thorough proposal to the committee for review.
Missouri Department of Higher Education
The state of Missouri offers a great number of grant and scholarship funding for college students. College students can find these options on the Missouri Department of Higher Education's Planning and Paying for College link. However, the following list of available free monies makes it easier for students and their parents to find what they seek.
Marguerite Ross Barnett Memorial Scholarship
This scholarship offers funding to over 20 colleges, universities and technical institutions in Missouri. The list includes the Lincoln University, Linn State Technical College and the Harris-Stowe State University. Applicants must complete a FAFSA, be enrolled at least half of the school year and work a job for 20 hours each week. Students should complete the Marguerite Ross Barnett Memorial Scholarship application.
Access Missouri Program
Students who fall under certain economic and financial guidelines qualify for the Access Missouri Program. Students do not need to submit a separate application for the program award. When students complete a FAFSA for the state of Missouri, the government sends it to the school along with their eligibility standing for the Access Missouri Program.
Applicants receive their funding once they become certified with the program. Access Missouri sends all funding to the students' participating school within 3 to 5 days of certification. Students who attend two-year public institutions receive $300 to $1,000. Those attending private schools receive $2,000 to $4,600 per academic school year. The award amounts depend on the students' expected family contribution, or EFC, on the FAFSA.
Advanced Placement Incentive Grant
High school students in their last year of school may apply for the Advanced Placement Incentive Grant. The Missouri Department of Education sends the award to the secondary school eligible students enroll in after graduating high school. Currently, the award is $500 and is only given one time per student.
The requirements for this grant are:
Students must place high in their Advanced Placement exams for math or science while still enrolled in high school.
Obtain a funding award from the Access Missouri Student Financial Assistance and A+ Scholarship programs.
Minority Grants
Minority students may apply to and receive free money toward their tuition. The students often come from low-income families who cannot afford to send their children to college. These grants apply to all minorities, including African Americans and anyone of Hispanic origin.
Minority and Underrepresented Environmental Literacy Program
This program is an overseen by the Minority Environmental Literacy Advisory Committee. Each year, the Minority and Underrepresented Environmental Literacy Program disburses $3,996 to eligible students. The committee selects minority students who meet these requirements:
United States citizens or permanent residents of Missouri.
High school graduates with a GPA of 3.0.
Enrolled full-time in a secondary college, university or technical school approved by the committee. Students must also have a GPA of 2.5 or higher.
Applicants must enroll or intend to enroll in these school programs:
Agricultural engineering
Biology
Chemical engineering
Civil engineering
Environmental chemistry
Environmental engineering
Environmental law
Geology
Mechanical engineering
Natural resource planning
Natural resources or similar field
Wildlife management
Grants for Women
Women can get the grant funding they need from numerous resources. The grants can target single mothers, older women going back to college and anyone right out of high school who majors in career development programs.
Career Development Grants offer women funding for their degree programs. Special preference is given to African American women. Students need to complete the grant applications by each new school year.
The Dorothy Harris Endowed Scholarship is an assistance option for women who specialize in sports. Although it is a scholarship, it is used as a grant award for students. The grant provides money for full-time graduate students and is very competitive. Only 15 applicants may apply for the funds each year.
Each applicant submits their completed forms to the Dorothy Harris Endowed Scholarship organization by the deadline date, which may change each year. However, the grantor chooses only one to three people to receive the money. People majoring in kinesiology, physical education, sports psychology, sports sociology and sports administration should apply on the grantor's site.
Grants for Military Students and Families
Military grants help college students who have parents in the armed forces. The Wartime Veteran's Survival Grant applies to children of wounded or deceased veterans. The grant provides over $5,000 to qualified students who are younger than 25 years of age. Students must also be citizens of the United States and Missouri.
To apply for this military grant, applicants must fill out the application and mail it to the Missouri Department of Higher Education, Attn: Wartime Veteran's Survivors Grant, P.O. Box 1469, Jefferson City, MO 65102-1469.
Vietnam Veteran Survivor Grant Program
Children of Vietnam veterans can apply for this funding if their parent died from toxic chemicals in the war. Students must provide proof of this by obtaining a certified letter from the Missouri veteran's administration or one of its workers. Once they get the appropriate certification letter or forms, students can complete the application.
The award applies only if students:
Enroll in a full-time undergraduate program at a Missouri school approved by the grant program. Students can obtain the list from the program advisors. Disabled students are full-time when they enroll as half-time students. Full time is 12 credit hours and half-time is six credit hours.
Obtain and keep good grades.
Are United States citizens or permanent citizens of Missouri.
Are not taking programs in theology and divinity.
Public Service Officer and Employee's Child Survivor Grant
Children of fallen officers and those who serve the public are eligible for the Public Service Officer and Employee's Child Survivor Grant. Applicants should either be kids of disabled or deceased public officers, or public officers themselves. A public officer in the state of Missouri includes highway patrolmen and firemen.
The award amount depends on the total credit hours earned at the students' school, which is currently 12 credits. Other requirements are:
Under 24 years of age if considered a dependent of a fallen public service officer. Applicants can be any age if they are a public service officer.
Permanent resident of Missouri and the United States.
An undergraduate for the first time or never pursued a bachelor's degree.
Submit a certified letter stating the death or permanent injury of the public service officer. The death or injury must have occurred during the line of duty or on the job.
College Grant Information By State