Educating oneself is the most important step to take in financing your education. This is one of the biggest investments you will ever make. It is also one of the most important. It is an investment in yourself and your future.
If you are or want to pursue a higher education but fear that the cost is too much, take comfort in the many financial paths to an education. The most popular methods of financing a college career are loans, scholarships and the best of all, free government grants. Each state has a list of available government grants for its residents. Following is a look at the state of Connecticut and the available grants to Connecticut residents.
Current unemployment studies show that people who only hold a high school education will find it almost impossible to weather the financial storms ahead. Even people who only possess a bachelor's degree find it a challenge to find the high paying jobs once easily found by college graduates.
Nowadays, many employers who once only required a bachelor's degree are now requiring a master's degree for those same positions. The workforce is harshly competitive these days. A college education is no longer a luxury for the wealthy but a necessity for everyone in the workforce.
Today's Student
The state of Connecticut values each resident regardless of income and strives to make a college education accessible to all people. An education is no longer just for privileged young people who are supported by their parents.
The two most common types of students nowadays are low-income and non-traditional students. "Non-traditional student" here refers to students that are over the age of 25 and fully support themselves with a full or part-time job. Both the non-traditional and the low-income student have a several things in common.
The first commonly shared trait is the lack of outside aid. That is to say, both low-income students and non-traditional students are fully responsible for the cost of their education, not having parents or other relatives to help them financially.
These students must either take out personal loans based on credit, government-granted student loans that are not based on credit, or seek grants. Often, scholarships are available to the low-income student but are not often a non-traditional student's option.
In Connecticut, both the low-income and non-traditional student make up less than half the entire student body. That translates to a large amount of money left over each year in unclaimed college grant money.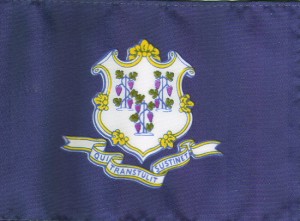 Applying for Grants
Each year, all 50 states have to report how much money was granted and was used by students for educational costs. If a state does not award as much as it was granted, it will possibly be given less money the following year for such grants. In other words, students must apply for these grants; otherwise they might not be there the next year.
Connecticut higher education is divided into four universities: Central, Western, Eastern and Southern. The community colleges in Connecticut are statewide and total 12 campuses. Connecticut also offers grants to those who wish to attend one of the fine private colleges within the state as well as the public university.
The following is a complete list of scholarships and grants available to Connecticut students. Read carefully as some of these grants are specific to a major or type of student. Visit their corresponding websites for applications and deadlines.
Scholarships and Grants
Connecticut Capital Scholarship
The Connecticut Capital Scholarship is available to the students that are in high school or have graduated with an ACT/SAT score that places them in the top 20th percentile of their class. The application has a February 15th deadline and can be done through your high school guidance counselor.
The Robert C. Byrd Honors Scholarship
The Robert C. Byrd Scholarship is a federally funded program and is offered to any student in any of the 51 states for any university of their choice.
This scholarship considers the academic achievements of the student as well as their personal ambition. This is to honor the best and the brightest of recent high school graduates. Students' SAT scores are the focus of the judges who dispense this award. However, students who also demonstrate community commitment and involvement have an advantage in being awarded the $1,500 yearly benefit.
The award can be renewed for three consecutive years making a total award of $4,500 toward school expenses. A student must already be accepted into a degree-seeking program to qualify.
Pell Grant
This is often the favored grant by the non traditional and low income student. The Federal Pell Grant is offered to any U.S. citizen or permanent resident alien who is an enrolled college student. The reward is based on need and can total up to $5,500 each year in the state of Connecticut.
Federal Supplemental Educational Opportunity Grant
The FSEOG awards between $100 and $4,000 each year and is available to anyone that is a U.S. citizen or resident alien. This grant can be awarded in addition to any of the aforementioned grants.
Arrive Alive Scholarship: Presented by Carter Mario Injury Lawyers
Connecticut's leading injury lawyer, Carter Mario, asks for students who are interested in this scholarship to write an essay on the importance of not driving while distracted or intoxicated. Mr. Mario's aim is to bring awareness to young people on the dangers of driving while drunk, talking on cell phones, sending text messages while driving and other avoidable driving dangers.
The essay will be judged by Carter Mario and his staff. Ten winners each year will be picked among Connecticut high school students who will attend a four-year college in the next fall.
Iraq and Afghanistan Service Grant
To say "thank you" to the people of the United States military, Connecticut awards this grant to students whose parents have served in U.S. armed forces and have died as a result of their service performed in either Iraq or Afghanistan after September 11, 2001.
The student must be ineligible for the Federal Pell Grant due to having less monetary need than is necessary to receive the Pell. The student must also be under the age of 24 years old or enrolled in college either full-time or have no less than six credits at the time of their parent's or guardian's death.
The total amount maximum awarded is up to $5,500 per year and, unlike other grants, cannot exceed the cost of the school tuition. Thus, this grant cannot be used to cover personal expenses while in school. The award will only go towards tuition costs.
Teach Grant
Teachers are one of the most sought after in-demand professionals in America today. The Teach grant is for those pursuing a career in this desperately needed position.
Students must be enrolled or plan to enroll in the necessary course work leading to a career in teaching. The student must have a cumulative GPA of at least 3.25 or score above the 75th percentile on a college admissions test. Only U.S. citizens or permanent resident aliens enrolled as undergraduate or graduate students are eligible to apply.
Connecticut Aid For Public College Students
For public school students, this is a state-funded grant available to any resident of the state of Connecticut. The student must be attending a two-year or a four-year Connecticut public college or university. It is awarded solely on financial need and can total the amount of unmet financial need. Learn more at www.aie.org.
Connecticut Independent College Student Grant Program
Created with the independent, non-traditional student in mind, this grant is also awarded solely on financial need. The amount awarded is up to $8,166 per year, making it one of the more generous gifts awarded to the residents of Connecticut. The resident must be attending an independent college or university in the state of Connecticut.
Connecticut Minority Teacher Incentive Grant
To qualify for a Connecticut Minority Teacher Incentive Grant, one must meet the following profile:
be of either African-American, Hispanic or Latino, Asian-American or Native-American heritage to be considered a minority
be a full-time college senior or junior
be nominated by the Dean of Education of your college or someone equally qualified
you must teach in a CT public school within 16 months of graduation.
As a recipient of this grant, one may receive up to $5,000 a year for two years of full-time attendance in a Connecticut teacher preparation college program. In addition, there is an yearly stipend of up to $2,500 for four years of teaching in an elementary or secondary school in the state.
Weisman Teacher Scholarship
The awarded amount as well as the requirements of this scholarship are the same as the Connecticut Minority Teacher Incentive Grant. However, the Weisman Teacher Scholarship focuses on students who plan on teaching a science or math at the middle or high school level. The funds are provided by Fred and Joan Weisman.
The following colleges participate in both the Weisman Teacher Scholarship and the Minority Teaching Incentive Grant:
Tuition Waivers
The Department of Education in the state of Connecticut offers tuition waivers to all senior citizens and veterans of United States armed forces. Learn more at www.ct.gov.
Tuition Set Aside Aid
For the severely underprivileged student, this program offers help. This award goes to any Connecticut resident that is enrolled in a state college or university degree seeking program. The Tuition Set Aside Aid will cover the total cost of the tuition once a student is able to prove severe disadvantage.
Gear Up! Scholarship
This particular government scholarship seeks its participants in their very early formative years. As early as 6th grade, future awardees are sought who are seriously at a disadvantage both socially and economically. The Gear Up! Scholarship looks to shape students into college bound young adults. Since this is a federal program, the awardees may be enrolled at any college or university.
A.V. Stout Fund Research Grant
Connecticut is in the heart of the beautiful New England wilderness. This part of the country is rich in wildlife and habitat preservation activities. Just a short hop from the hustle and bustle of New York City, the lovely state of Connecticut strives to protect every natural resource and beautiful land still abundant here.
The A.V. Stout Fund is awarded to professionals and students dedicated to these efforts. Specifically for the New England Wildlife and its environment, this grant will give funds to resource administration and policy making for environmental needs. All students, interns, resource managers and non-profits that participate fully in these efforts are eligible for the award.
EPOC Environmental Scholarship Fund
The EPOC Environmental Scholarship Fund was established in 1998 to help Connecticut residents who are attending either a Connecticut college or a college out of state and have declared a major that is related to environmental needs. Juniors, seniors, and graduate-level students who are either full- or part-time can receive award every year. The following majors are acceptable:
Environmental Science
Environmental Studies
Geology
Biology
Chemistry
Hydrogeology
Hydrology
Earth Science Natural Resource Management
Ecology
Soil Sciences
Water Resources
Toxicology
Wetland Science
Engineering: Civil, Environmental, Chemical, Mechanical, Agricultural
Other degree-related Environmental Programs
Applications for the EPOC are accepted and awarded throughout the academic year. The committee reviews in June and July. A copy of transcripts are required. Mail to EPOC Scholarship Committee, P.O. Box 176, Amston, CT 06231-0176.
Financial need is also considered when awarding the EPOC scholarship.
New England Regional Student Program
Since Connecticut is a proud member state of the New England region, there are efforts made to keep students and residents in this region. Though a resident of Connecticut may wish to attend college out of state, this aid program was put in place to try to keep that resident within the region of New England.
Any student who resides in Connecticut, Maine, Massachusetts, New Hampshire, Rhode Island or Vermont may receive a break on out-of-state tuition in approved public colleges and universities within one of these six states.
The only catch is that certain majors are approved because they are only offered in the out-of-state college and non offered at the in-state college. In other words, the student must have an academic reason to travel out of their home state other than a desire to get away from Mom and Dad.
UNCF Verizon Foundation Scholarship
The UNCF Verizon Foundation sponsors a scholarship that is very specific in its requirements: it is only intended for American Studies majors who attend Morehouse College, Paul Quinn College, Saint Paul's College, Virginia Union University or Howard University.
The following states are the only eligible locations: California, Pennsylvania, Massachusetts, Virginia, New York, New Jersey, Connecticut, Washington, Delaware, District of Columbia, Texas, Florida, South Carolina, Maryland, Rhode Island, Maine, New Hampshire, North Carolina, Vermont and West Virginia.
This is a corporate-funded scholarship created by Verizon Foundation in conjunction with the United Negro College Fund. The American Studies category includes the following eligible educational paths: business administration, computer software electronics, network administration, business, engineering and international corporate practices.
Rachel Butterworth Dietz Scholarship
Continuing in the same spirit of New England nature solidarity, this scholarship of $5,000 is for any student in New England who is studying horticulture. The ideal candidate will be pursuing either floriculture or ornamental horticulture.
Both graduating seniors and full-time students in college who have already been accepted into such a program are eligible. This contest is affiliated with The Boston Flower Exchange, Inc. and offered to students in Connecticut and other New England states.
Columbus Citizens Foundation College Scholarship
There are many foundations that are devoted to American citizens that come from a certain heritage or ethnicity. The Columbus Citizen Foundation provides Italian-Americans with educational help and community support.
This program is available to men and women of Italian descent who also have a financial need. Other requirements include community involvement, volunteering and academic achievements. There are over 800 awards given out yearly for both high school and college students.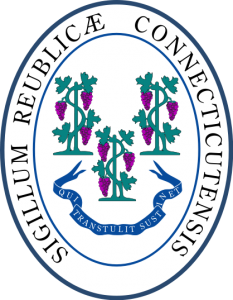 NEDMA (NE Direct Marketing Association) Foundation
The NEDMA prize is only for the students who are seeking careers in marketing, advertising or communications and have already completed their sophomore year in college. This is designed for very serious future marketing executives. The following are a few requirements for the $3,000 award:
A winner must attend a seminar on the basics of direct marketing.
fulfill a paid internship in a position that is in the New England direct marketing field. The role must not be office administration but requires true activity in the practice of marketing.
attend the NEDMA Conferences in May and June of the next year where the student will learn from industry professionals.
Students can obtain an application by e-mailing nedmafdn@comcast.net.
New York Women In Communications Inc. Foundation Scholarship
In partnership with New York Women in Communications, this annually awarded gift is intended for both undergraduate or graduate students who are permanent residents in New York, New Jersey, Connecticut or Pennsylvania. High school students in these states who will graduate in the coming spring may also apply.
A qualified applicant must have already declared a major in the following majors: communications, advertising, broadcasting, English, film, journalism, marketing, new media or public relations.
Selection will be based on academic achievements, financial need, demonstrated leadership, community service and work that has been performed in one or more of these fields. All the finalists will be interviewed in New York City in February by the Scholarship Committee.
Ruth Whitney Scholarship from Glamour Magazine
The Ruth Whitney Scholarship is intended for New York, New Jersey, Connecticut or Pennsylvania permanent residents who are either high school students, undergrads or graduate students. Graduate students who are residents in one of these states but plan to attend school outside of these states are eligible as well.
Anyone with a declared major in communications-based fields such as broadcasting, communications, English, film, journalism, marketing, new media or public relations is encouraged to apply. However, the ideal candidate will have an interest in a career in magazine journalism. A required GPA of 3.2 or better is demanded for consideration.
Fuller and Stone Research Fellowships
The Alvan T. & Viola D. Fuller Fellowship is open to all New England undergraduate students who wish to conduct laboratory research alongside leading first year medical students. The awarded students will receive stipends of $4,500 while conducting critical cancer research.
The lab work will take place in New England research centers, hospitals, schools of medicine, and universities. There is also an opportunity for the Betty Lea Stone Fellows to lead the research in their first year of medical school. Such students will receive a stipend of $5,000.
Moody's Mega Math Challenge
This internet math contest is for high school juniors and seniors. Participants are put into teams and then required to solve open-ended math problems that involve real world applications. The teams have fourteen hours to complete the challenge. The winners receive scholarship awards totaling $100,000. All registration and participation is free.
Asthma and Allergy Foundation of American New England Chapter
This foundation looks for students who will display a positive example to other teens who have bouts with asthma or serious allergies. This scholarship is $250 as well as the opportunity to become a role model which will reflect a good indication of community service commitment.
Shaw Worth Scholarship Award
This award is for New England high school seniors who are committed to the protection and care of animals over a documented period of time. Such students who can show long term work on behalf of animals such as leading animal protection groups, writing papers on such topics, giving speeches or risking their own safety to rescue animals in danger.
There is no need to send transcripts since this award is strictly intended for students who have helped animals. There is also no necessary application to complete. Students interested should write a letter or an essay that presents their own achievements in animal protection and any documentation to prove such accomplishments.
The Junior College Transfer Scholarship
The Junior College Transfer Scholarship is for students at community college who are completing their associate's degree and then transferring to university. The award is $4,000 for those students who plan to attend an accredited four-year college and seeking a degree.
A personal essay that describes the student's future degree path and coursework. The student should also write about how a future occupation will help their local community. When writing the essay, explain why you think you should be awarded this money.
The Computer Studies Scholarship
A personal essay that describes why you have chosen either computer sciences, computer information systems, electronic arts or graphic design fields will be necessary to apply. Only high school students who are soon to graduate will be awarded. The $8,000 scholarship is spread out over the four years of the student's college career.
Loans
Federal Loans will require that the borrower is enrolled in at least six credits, is a U.S. citizen and is seeking a degree with a declared major.
The loans will be dispersed to your school to pay tuition each semester. Any money remaining after your tuition is paid will be mailed to you to help with your personal expenses while in school. Borrowers are always advised to only borrow what is absolutely needed.
There are two types of Federal Stafford Loans to consider. Both subsidized and unsubsidized loans are offered to the borrower. Their long-term requirements are quite different. The Federal Subsidized Stafford Loan will have a much lower interest rate than the Federal Unsubsidized Stafford Loan.
The repayment of both such loans will begin six months after graduation. The student also has the very recommended opportunity to start the loan payments while in school, thus avoiding higher interest accrued on the loan.
In regards to loans, it is imperative that a borrower is realistic when planning future repayment plans. These loans cannot be claimed in a future bankruptcy and must be paid back eventually. This can be an advantage and a huge disadvantage if not handled carefully.
The pros of such loans is that the applicant's credit rating/score is not taken into consideration. The cons of federal loans is that they must be paid back with interest. It is advised to consider all possible routes before considering this option. Reserve federal or personal loans as a last resort to financing your education.
In addition to grants and scholarships, many employers offer a tuition reimbursement to their employees as well. However, often such companies insist on a certain major or degree path that will eventually benefit the company. The human resource department of your employer will be able to advise you if such a perk is offered to you.
State of Connecticut
Connecticut is one of the wealthiest states in the country. The educational system is top-notch and the universities are world-class. Higher education comes at a premium in this state but the pay off is possession of a very enviable degree. To balance the cost of Connecticut's higher education, there is a very generous amount of state, federal and private monies allocated to the needy and deserving education seekers.
Although Connecticut's population represents the higher echelon of U.S. income earners, the other sections of the population in Connecticut fall into all income levels, including low-to-poverty. This tiny state represents the entire American demographic complexion. With such a diverse population, there are equally diverse scholarships and grants created to serve each community within this beautiful state.
The great state of Connecticut is dedicated to its resident's educational growth. If you are currently a resident or choose to become a resident, you will find the educational opportunities to be truly world-class.
College Grant Information By State