Some fields of study are more popular than others. Fields like Science and Math are notoriously understaffed a fact that puts our nation behind other countries when it comes to research and development. To encourage students to pursue degrees in these fields, different agencies will offer special grants to help pay for the high costs of education. Those people considering a degree in Chemistry can turn to the following grants for assistance with their college tuition.
For most students it is very important what college will they enroll? For those who excelled in mathematics, physics or chemistry, any college or university's School of Science may be the perfect fit. Others may have excelled in social sciences where the School of Humanities or Psychology would be a better fit. There are a many grants and scholarships available for every level of education and every major that one can choose from.
For those wishing to major in Chemistry there are Federal and State Grants as well as professional organizations for minorities that provide private scholarships. Corporate sponsors and professional associations are developing grants targeting those of a minority race. The American Chemical Society sponsors a Scholars program that is intended to encourage minority students pursuing an undergraduate degree in Chemistry.
Academic Competitiveness Grant
Available to students both in high school and in college, this grant will provide $750 for the student's freshman year and another $1300 when they enter their second year of higher education. The amount of the grant will be combined with any Pell Grant funds and can not exceed the student's expenses at the university. In an effort to provide more funding to students who qualify, the amount provided to each student may be reduced to each student.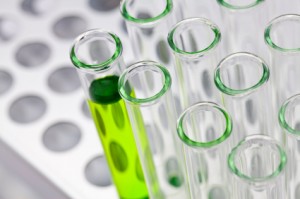 Eligibility requirements for the ACG include the following:
Student must be either a United States citizen or an eligible non-citizen
A financial need must be present as this grant is only for those students who are also Federal Pell Grant recipients.
The student must be enrolled on a half-time or part-time basis in the degree program.
The grant is only for first and second year students. It will cover two years of a four-year degree and one year of a two-year degree.
A rigorous secondary school program of study should have been completed, see below for more information on program requirements.
First-year students should not have been enrolled previously in any ACG-eligible program.
Second-year students are required to have a GPA of 3.0 or higher based on the standard 4.0 scale.
Details of the Recognized Rigorous Secondary School Programs of Study
There are several different eligibility options for meeting this requirement. To learn more about the details of this program, visit here. A program is considered qualified if it meets only one of the following criteria:
Designated by state education agencies and recognized by the Secretary of Education as a Rigorous Secondary School Program of Study.
An advanced or honors program established by the state.
A program that is recognized by the State Scholars Initiative of the Western Interstate Commission for Higher Education of Boulder, Colorado.
The program requires students to complete two courses in the International Baccalaureate Diploma Program with a score that is four or higher on the provided course examinations.
Programs that include at least two Advanced Placement courses with a score of three or higher on the exams given by the College Board.
Programs where students completed at least four years of English, three years of math, science, social studies and at least one year of a foreign language.
How to Apply
The first step for receiving this grant is to fill out a Free Application for Federal Student Aid, or a FAFSA form online or by the mail. There is no need to fill out a secondary application. There are questions concerning the ACG on the FAFSA form. Answer those questions to be notified by the U.S. Department of Education if you qualify. Visit here for more details on the grant. Open to all races and both genders, this grant is based largely on financial need and academic track record.
National SMART Grant
A continuation of the ACG, this grant is open to third and fourth year students, or fifth year students of more intensive programs. The National Science and Mathematics Access to Retain Talent Grant is used in conjunction with the Federal Pell Grant.
Eligibility
Open only to students who are studying one of the sciences, math, technology, engineering or a foreign language, this program will provide up to $4,000 a year for the third and fourth years of education. The grant is combined with the Pell Grant and the two may not exceed the cost of attendance that the student is expected to pay. Like the ACG, the grant amount may be reduced in order to provide funding to a larger number of students in need.
Students applying for this generous grant must meet all of the following eligibility requirements:
 United States citizen or be an eligible non-citizen.
Pell Grant-eligible or recipient during the academic year the National SMART Grant is awarded for.
Enrolled in third or fourth year of a bachelor's degree or the fifth year of a qualified five-year program.
Have a GPA of at least 3.0 on the standard 4.0 scale. The GPA must be maintained and will be verified prior to every payment period.
More Information
More information on this grant can be found here. Applying for this grant starts by submitting a FAFSA form online or through the mail. If you have previously filled out a FAFSA you may need to submit more information to the agency. Visit http://www.fafsa.ed.gov and review step three. Visit the link to make correction to a FAFSA that is already processed. After answering the new questions be sure to save the form. The U.S. Department of education will notify you if you qualify for this funding. There is no need to fill out a secondary form.
Non-Competitive Grants
The wonderful appeal of the ACG and the SMART Grants are that you are not competing with other students for funding. Money has been set aside and everyone who meets the qualifications will be awarded the funding, up to the stated limits. While the funds won't be enough to cover the full cost of tuition, they can help reduce the level of student loans that may be required, lowering your burden as you move forward in your career.
American Chemical Society Scholars Program
Geared towards minority students, this program encourages these underrepresented ethnic groups to pursue and earn a degree in chemistry or chemistry-related fields. Here is the information you need to know when considering this $5,000 renewable scholarship.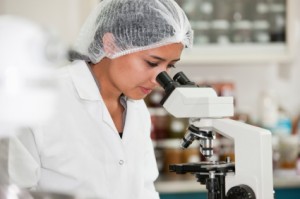 Eligibility
Students must be one of the following minority groups:
African American
Hispanic
American Indian
Additional requirements include being a U.S. citizen or permanent U.S. resident. Students must be enrolled on a full-time basis and must have a GPA or 3.0 or higher on the 4.0 scale. A financial need is required as determined by the Free Application for Federal Student Aid form and the Student Aid Report form. Students who intend to pursue medical fields are not eligible. The student must be intending on entering and working in the field of science.
Students may be in their senior year of high school, or in the first three years of the college education. Any students meeting the ethnicity requirements and pursuing a degree in chemical science or chemical technology may apply.
Competitive Award
Unlike the ACG and SMART Grant, the funds for the ACS are awarded on a competitive basis. A Selection Committee will review all applicants to find the ones who are the most qualified. In addition to reviewing the academic records, the committee will also look at career objectives, financial need, the ability to be a leader, active participation in extra-curricular activities and involvement in community service.
Award Levels
Students may receive up to $2500 for the freshman year, $3,000 for the sophomore year and $5,000 for the junior and senior years. The awards are issued on a bi-annual basis in July and December. The annual deadline to apply for the following school year is the first of March.
How to Apply
There are two different applicants. First-time applicants should fill out a new application, available here. Returning students should visit the same link and follow the directions. The application online is only available between the first of November and the first of March. The application system cannot be accessed outside of this time.
In addition to the online application, there is also supporting documentation that must be mailed in for final review. These items include the following:
 Application form
ACT or SAT report
Transcripts or recent grades
Two letters of recommendation. One should be from someone who work in the chemistry field and is familiar with the student's skills and knowledge
Copy of the Student Aid Report which is provided to you after you submit the FAFSA.
All detailed information should be mailed to:
American Chemical Society Scholars Program
1155 16th Street NW
Washington, D.C. 20036
Detailed information on this scholarship is available here.
Siemens Scholarship
Designed to help cultivate the scientists of the future, this award is designed for exceptional high school students. The annual stipend of $1,000 is awarded throughout all four years of a baccalaureate program in the sciences and will not be reduced or affected by other awards.
Reserved for children of Siemens employees, the scholarship is open to employees in most divisions. This includes the building technologies, main corporation, energy division, financial services, hearing instruments, medical solutions, product lifecycle management, transportation systems and water technologies.
Applications from qualifying students who are children of employees should be submitted during the student's junior year of high school. The funds will actually be awarded during the student's senior year of high school. Deadline for applications is the first of April.
Project SEED Scholarships
Awarded to high school students, this program is designed to help former SEED participants make the transition to college. Available only for students majoring in a chemical science or engineering field, students can receive up to five thousand dollars.
The scholarships are only awarded one time to students for help paying for the freshmen year in college. There are no ethnic or gender requirements, but students are chosen based on their school achievements, success in the Project SEED program, personal financial need and intended field of study. People who are considering applying for this program can obtain more information by contacting projectseed@acs.org or calling 800-227-5558 ext. 4380.
American Chemistry Society Hach Land Grant Undergraduate Scholarship
Designed for students who are attending a partner institution and are interested in teaching high school chemistry, this grant is a larger one that can make a big difference in covering the full cost of college.
Eligibility
Students must be enrolled at one of the partner institutions. To obtain a list of these institutions, visit here. Most of the partnering institutions are state universities.
Students must also be enrolled full-time, should maintain a GPA of 3.0 on the 4.0 scale and must be a United States citizen or permanent resident who is interested in teaching high school chemistry.
Amount
This generous scholarship will award up to $6,000 per academic year. In addition to helping students working towards a baccalaureate degree, it can be awarded up to six years in a row for students seeking a master's degree.
Uses
While some scholarships are limited to only tuition costs, the Hach Land Grant can be applied to books, room and board and other expenses that are part of the university experience.
Applying
There is no one, central agency in charge of processing these scholarships. The ACS works in unison with the partnering institutions to determine which students should be approved for the award. More information about this award can be found by contacting the partner institution the student will attend and asking for information.
ACS – Hach Second Career Teacher Scholarship
Designed for chemistry professionals who are interested in changing careers and becoming a certified chemistry or science teacher, these scholarships will award up to $6,000 for full-time students. Working professionals attending on a part-time basis are eligible for up to $3,000. The award is renewable for up to three years.
Eligibility
Applicants must already have a Bachelor's degree or higher in chemistry or a related discipline. They must have work experience in the field and already be accepted into an approved masters program. They must also be citizens or permanent residents of the United States.
Application
There are certain items that should be submitted along with the application for this scholarship. The compete application packet will include the following:
Preferred contact information with two email addresses
Current resume or CV highlighting educational and professional experiences in the field of chemistry
Transcripts for the degrees currently held
Admittance letter from the university were the masters program will be completed
A 250-word personal narrative detailing why the applicant wants to teach chemistry, personal and professional experiences and how the ACS-Hach Second Career Teacher Scholarship will help career development.
Visit here for more information on the application process and details on how to fill out the online application.
Priscilla Carney Jones Scholarship
Established in memory of Priscilla Carney Jones by her husband Paul R. Jones, this scholarship is open only to women who are working on their undergraduate degree in chemistry or a related discipline. It is limited to students who will be entering their third or fourth year of study and is a minimum of $1500.
The award is sent directly to the recipient's financial aid office to help pay for tuition, lab fees and books. Students must be enrolled full-time and have a minimum GPA of 3.25 on the 4.0 scale. Citizenship or permanent residency is a requirement and the application deadline is May 1st of each school year.
Materials to be sent in along with the application include a statement detailing why the student is a good applicant. Community service is required and a statement detailing the applicant's community service activities should be included, along with a leadership statement. Any publications and research should be detailed along with a future goals statement.
More information on this generous scholarship can be found here.
Overcoming Challenges Award
Meant for women in two-year or four-year programs, this award will provide between $250 and $1,000 to cover the travel expenses associated
Pennsylvania SciTech Scholarships
Focused on residents of Pennsylvania attending an approved NETS school in the state, this scholarship will award up to $3,000 per year. The amount awarded is based on the total costs of education. It is renewable for up to three years, unless the student is in approved five-year program.
The award is not open to freshmen, only sophomores and above. All applicants must have at least a 3.0 GPA on the 4.0 scale. The GPA requirements must be maintained throughout the program. This scholarship also requires an internship or for the applicant to have work experience with a Pennsylvania company.
This scholarship has a repayment clause if there are certain obligations that are not met. The cumulative GPA must stay at a minimum of 3.0 and the student cannot drop out of school before completing the program. The student must also work in a NETS-related field for the required time as stipulated by the agency.
More information on this scholarship can be found here. Based partly on financial need, the FAFSA must be filled out for the student to be considered for this scholarship. In addition to being an appropriate choice for science majors, it is also granted to students majoring in health or technology. Students should also apply for a Pennsylvania State Grant and Federal Pell Grant as part of the overall application process.
Keep Applying
There are also general and special interest scholarships. Some of these scholarship programs include The American Indian Science and Engineering Society Program, The American Physical Society, The American Society Minority Scholars Program and The American Foundation for the Blind. There are also many General Chemistry Scholarships which include The Astronaut Scholarship Foundation, the American Electroplaters and Surface Finishers Society, and the American Meteorological Society Industry.
Looking at these many opportunities, the highest Chemistry scholarship amount offered is the Astronaut Scholarship Foundation. This scholarship is extremely prestigious as it has only selected 17 outstanding students to receive the scholarship award. All grants and scholarships require eligible students to fill out an application and provide all necessary information in order to make a determination.
Federal and State Grants available include Pell Grants providing as much as $4,000 towards their education. The Federal and State Grants also include tree programs: Graduate Assistance, The Robert Byrd Scholarships, and The Minority Science and Engineering Improvement Grant.
Graduate Assistance program in Areas of National Need Program includes grants that may be used to fund research opportunities related to specific areas of national interest.
The Robert Byrd Scholarships include the grants that will be awarded to students who have excelled academically.
The Minority Science and Engineering Improvement Program sponsored by the Education Department gives eligible institutions funding as long as they maintain the required percentage of minority students including women.
Many scholarships are for smaller amounts. However, students can qualify for more than one grant, allowing them to save a substantial sum on their overall tuition costs. Even if you are turned down one year for competitive grants, apply again the following year. The funds are available to help you pay for higher education, and with a little research and diligence in applications you can piece together enough to pay for your degree.
College Grant Information By State