With the cost of a college education rising every year, many students in Nebraska are looking for ways to pay for tuition, fees, living expenses and books. One way is through college grants or scholarships. Grants are different from scholarships and student loans because they are essentially free money. They do not need to be repaid like student loans and do not have some of the academic requirements tied to receiving many scholarships.
However, grants are not simply given to anyone. Those awarded a college grant must fit into one of four main categories: student-specific, subject-specific, level of degree or minority-based. Students can be given a grant based on where they live or on their gender or ethnicity.
Many times, grants are given to students that demonstrate a financial need. In Nebraska, which has the University of Nebraska system, the Nebraska Coordinating Commission for Post-secondary Education is responsible for all state grants and scholarships.
Nebraska Opportunity Grant
The Nebraska Opportunity Grant is given to qualifying undergraduate students every year in amounts between $100 and $1,000. Students must meet several qualifications to be eligible for the grant including being a resident of Nebraska, attending a post-secondary school in Nebraska and having a minimum Expected Family Contribution that is determined by completing the Free Application for Federal Student Aid.
The EFC is determined by adding the percentage of a family's net income and the percentage of net assests. The net income is the income that is left after subtracting basic living expense and taxes.
Because the grant is awarded through a college or university in Nebraska, a student must first apply to their school of choice to be considered for the grant. In addition to the FAFSA, some universities might require other applications to be completed.
Information about the FAFSA can be found at www.fafsa.ed.gov, through high school counselors or through any of the EducationQuest College Planning offices in the state.
The Nebraska Pell Grant
The Nebraska Pell Grant program, which is directly linked to the Federal Pell Grant Program, is mostly designed for low-income undergraduate students. However, some graduate students can also receive the Pell Grant. The grant amount depends on several factors including the student's financial need, the cost of education and status as either a part-time or full-time student. The maximum grant amount for the 2011-12 school year is $5,550.
Financial need is not determined by the student or family, but by the federal government, specifically the U.S. Department of Education. This formula is on the Free Application for Federal Student Aid. The basic elements of the form include the student's income and assets, the parent's income and assets, the size of the student's family and the number of family members, not including parents, that are pursuing a postsecondary education.
The grants are given to students through their college or university and can be used at any Nebraska college as long as they are a member of the Federal Student Aid Program. Schools that have a six-digit federal school code are members of the program. Most grant recipients are undergraduate students unless the student is enrolled in graduate programs that lead to teacher credentials or license.
The student is paid at least once a semester directly though the school or account or sometimes, depending on the institution, by check. More information about the Federal Pell Grant program is available through the U.S. Department of Education website at www2.ed.gov.
Federal Supplemental Educational Opportunity Grant Program
This program awards grants to students that can demonstrate a great financial need to attend college. The grant is usually given in conjunction with the Nebraska Pell Grant program and priority is given to those students that have the lowest Expected Family Contribution as well as those who have already received the Nebraska Pell Grant.
Much like the Pell Grant, need is determined using the FAFSA and a standard formula that determines a student's EFC. Because each student has different financial needs, grants vary greatly, but can be as low as $100 and as high as $4,000 a year.
Like the Pell grant, the FSEOG is renewable. After the FAFSA has been submitted and the Pell grant is awarded, the college or university will make the determination as to how much money a student will receive through the FSEOG program.
The Nebraska Loan Repayment Program
This grant program is specifically for those in the medical field and helps those that qualify to pay their education loans. Because the program requires a 50 percent local match, it can mean up to $40,000 per year for a qualified health professional or student.
Those that receive the grant must work at least three years in a shortage area that has been designated by the state. If the student leaves the grant program before the three-year program has been completed, 125 percent of the funds must be paid back that were received through the program.
More information about the grant can be found at the Nebraska Department of Health and Human Services website at www.hhs.state.ne.us.
Among those that are eligible include students studying to be physicians, nurse practitioners and physician assistants who are planning to practice in family practice, general pediatrics, general surgery, general internal medicine, obstetrics/gynecology or psychiatry. In addition, students studying to be dentists, clinical psychologists, pharmacists, Licensed Mental Health Practitioners, physical therapists and occupational therapists are also eligible.
It is important to note that the student must have at least a non-provisional license and not have started their residency training before applying for the program. The shortage areas are designated by the Nebraska Rural Health Advisory Commission.
To be considered for the grant program, students as well as the local city must complete an application and submit it to the state. Documentation of the student's educational loans must also be submitted.
Academic Competitiveness Grant
This federal grant program is available to freshmen and sophomores in college who are recipients of the Nebraska Pell Grant. These students must be U.S. citizens, enrolled at least part-time in a post-secondary institution and have been in courses that are determined as rigorous. They must have also maintained at least a 3.0 grade point average in these courses.
Rigorous courses are defined in several ways. Students can have at least three years of mathematics, science and social studies and four years of English and one year of foreign language. The mathematics requirement also stipulates that two years must be beyond Algebra I. In science, a student must have competed at least two of the following options: biology, chemistry or physics.
Students can also complete at least two courses from the International Baccalaureate Diploma Program and receive at least a 4 on the exams or can complete at least two Advanced Placement courses and receive a score of at least 3 on the College Board's Advanced Placement Program Exams. Freshman can receive a maximum of $750 and sophomores can receive a maximum of $1,300.
The idea behind the grant is to encourage more students to take challenging classes while in high school and then go onto college to pursue majors in high-demand areas such as the STEM programs (Science, Technology, Engineering and Mathematics).
All students who were enrolled in private, public, home-school, Department of Defense Overseas Schools and students in the Bureau of Indian Affairs are eligible to apply for the grant. More information is available at www.studentaid.ed.gov.
National SMART Grant Program
The National SMART Grant Program is similar to the Academic Competitiveness Grant but is only available to juniors and seniors in college.
In addition, students must qualify for the Federal Pell Grant, also referred to as the Nebraska Pell Grant, and be majoring in liberal studies; mathematics; engineering; life, physical or computer sciences; technology or a critical foreign language. A foreign language major has to be one that focuses on the language and literature as well as linguistics, translation and interpretation. To qualify for the program, students must be in school full-time and have at least a 3.0 grade point average.
Students can receive as much as $4,000 for their last two years of school. However, it is important to note that the amount of money a student receives between the SMART Grant and the Nebraska Pell Grant cannot be more than the cost for a student to attend school. The amount of the grant might also be reduced if the number of students eligible for the program is more than the amount of money appropriated to the program. More information is available at www.studentaid.ed.gov.
Teach Grant Program
Another federal program for qualifying students in Nebraska is designed to help teachers who want to work in a private or public school setting. The Teach Grant Program provides grants of up to $4,000 each year for students who plan to teach in settings that serve low-income students.
To qualify for the program, students must complete a FAFSA form, although financial need does not have to be demonstrated. Applicants must be a U.S. citizen and enrolled in the education program at a college or university. Students must also have at least a 3.25 grade point average or score above the 75th percentile on a college admissions test.
In exchange for the grant, students must agree to work as a full-time teacher for at least four years in a high-needs area at a school, public or private, that serves low-income students and families. High-needs areas are defined as anything in special education, foreign language, science, reading, mathematics, bilingual education or other identified shortage area as defined by the state at the time the application is submitted.
If a student does not complete the required four years as part of the grant program, the grant will be converted to a Federal Directed Unsubsidized Stafford Loan, which must be repaid. More information about the Teach Grant Program is available through its website at studentaid.ed.gov.
College Bound Nebraska Tuition Assistance Program
The College Bound Nebraska Tuition Assistance Program is given in conjunction with the Nebraska Pell Grant. Students who are Nebraska residents and are eligible for the Pell Grant can receive financial aid assistance that will cover all remaining costs of tuition at a university within the University of Nebraska system. This includes those enrolled at the University of Nebraska-Lincoln, University of Nebraska-Omaha, University of Nebraska-Kearney and the University of Nebraska Medical Center.
What this means for students is that their tuition is covered if they are also eligible for the Pell Grant. Scholarships and other grants are taken into consideration before assistance is awarded, which affects the full value of what a student can receive from the assistance program.
Students must be enrolled at a school within the NU system to qualify. Students must also be enrolled full-time and maintain at least a 2.5 grade point average in their classes. The grant covers up to 30 credit hours per year. Because it is connected with the Nebraska Pell Grant program, there is no separate application process. However, students must reapply for the grant every year through the FAFSA application.
In addition, for those students that are not eligible for a Pell Grant, they might still be eligible for assistance under the College Bound Nebraska Tuition Assistance Program. While there are no set guidelines to become eligible for the assistance, generally, a family of four must have an annual income of $50,000 or less with one student in college for a student to qualify. If the Expected Family Contribution is less than $5,000, students will also qualify. However, these grants might not cover a student's full tuition.
There is a set amount of funds available, so grants are offered on a first-come, first-served basis. The FAFSA form must be completed by April 1, with the entire process completed by June 1. More information is available by visiting collegeboundnebraska.com.
Regents Scholarship
The University of Nebraska system also offers a Regents Scholarship to residents of Nebraska. It is given to outstanding students who are incoming freshmen and covers all tuition and fees for up to 135 credit hours or the completion of a bachelor's degree. Students must maintain at least a 3.5 grade point average and complete at least 24 credit hours each for the scholarship to be renewed. Of those credit hours, at least nine per semester must be graded and not pass/no pass.
Students are eligible if they have at least a 30 on the ACT and rank in the top 25 percent of their graduating class. Students can also qualify for the scholarship if they have at least a 3.5 grade point average. More information is available on the university's website at www.nebraska.edu.
Creighton University Grant
Specific to Creighton University in Omaha, the Creighton University grant is awarded to students pursing an undergraduate degree that can demonstrate financial need. It is funded through the university and as with most other grants and scholarships, students must complete a FAFSA form to begin the process.
This form needs to be filled out each year and verifies which students meet the requirements necessary to receive a needs-based grant such as the Creighton University Grant. In addition, students will need to complete a Creighton University Verification Form and include copies of federal tax returns from both the student and parents from the previous year. Parents must also send copies of their W-2 forms.
Family Scholarship Grant (Creighton)
Creighton University also offers a $1,500 per semester grant that can be applied to tuition if more than one immediate family member is enrolled at the university at the same time. Both students must be enrolled on a full-time basis to be eligible for the Family Scholarship Grant. The university defines immediate family as a mother, father, daughter, son, wife, husband, brother or sister.
The tuition grant is only available to students in the College of Business Administration, Arts and Sciences, University College or the four-year nursing program. The first student enrolled can be in any program the university offers. The first member of the family can also be a graduate student if enrolled in at least eight hours per semester. Be aware that if the first family member already has a full-tuition scholarship, the family will not be eligible for the grant.
More information on each of these grants is available at Creighton University's website at www.creighton.edu.
Union College Need-Based Grant
Union College in Lincoln offers student grants based on financial need. Students who do not qualify for enough federal grants or scholarships or other types of scholarships are eligible. The grants are worth up to $3,000, depending on the severity of the student's needs.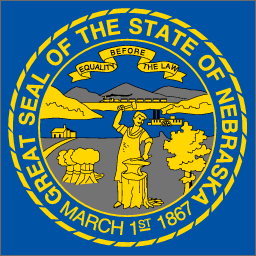 As with all other grants, students must complete a FAFSA form, which is used to determine eligibility, and must be enrolled in at least 12 hours each semester. In addition, any student who is eligible for a donor scholarship must go thought the donor scholarship process to receive the needs-based grant.
More information is available at Union College's website at www.ucollege.edu.
Financial Aid Application Grant (Union College)
Another of Union College's grants is the Financial Aid Application Grant. This is available to first-time freshmen who did not meet the ACT or grade point average requirements for other merit awards.
The $5,500 grant is given to students who complete the FAFSA form by the deadline. It can also be renewed for nine semesters at 50 percent per year. The only requirement is that the student remains off academic probation and continues to complete the FAFSA form by the deadline every year.
The deadline to complete the FAFSA is in August for the fall semester or, if beginning mid-year, in January for the spring semester. More information is available at Union College's website, www.ucollege.edu.
Nebraska Rural Schools Scholarship
The Nebraska Rural Schools Scholarship is geared toward those students in Nebraska that graduated from what is considered a rural high school. Rural is defined as a city or town with 10,000 or fewer residents.
To qualify for the scholarship, students must have graduated in the top 10 percent of their graduating class or be currently enrolled in college with at least a 3.5 grade point average. They must also be attending a college, university or community college within Nebraska.
Scholarships are given based on financial need, which is determined by subtracting a student's Expected Family Contribution and other financial aid from the university's tuition. The scholarship can be renewed as long as academic and financial need requirements are met.
Career Development Grants
The Career Development Grant is offered through the AAUW and is geared toward women that already have a bachelor's degree, but are preparing to further their education even more. This type of education can include a master's degree, another bachelor's degree and other specialized training. Funding is not available for those who are pursing a doctorate.
Applicants must be female and U.S. citizens. Women of color and those that are interested in working toward their first advanced degree, or similar credential in a field that is considered non-traditional, are given special consideration.
Grants are worth between $2,000 and $12,000 a year and can be used for tuition, books, supplies, fees, child care and transportation. The courses must be taken at an accredited two- or four-year institution in the United States. Classes can also be taken at an accredited or licensed technical school.
More information is available by visiting the AAUW website at www.aauw.org.
Christopher Lawrence Junker Nebraska Scholarship
This grant is given to a member of the American Quarter Horse Association or the American Quarter Horse Youth Association that is also a resident of Nebraska. The scholarships are given to students based on academics, civic projects, financial need and involvement with one of the American Quarter Horse associations.
One student each year is selected to be given a $500, one-year grant. Students must have at least a 2.5 grade point average in high school and can apply as a senior or while enrolled at a college, university or vocational school.
Students can apply for the scholarship by completing an application on the American Quarter Horse Association's website at www.aqha.com. The deadline to apply for these grants and scholarships is Dec. 1 of each year.
The application must also include proof of QHA membership, an academic transcript, three completed Scholarship Applicant Appraisal Forms and financial information. Affiliate membership must also be included, which is proof of membership in an affiliate organization of the American Quarter Horse Association.
Nebraska Quarter Horse Youth Scholarship
The only difference between this grant and the Christopher Lawrence Junker Nebraska Scholarship is that it awards selected students a $2,000 four-year scholarship. The two scholarships have the same eligibility requirements and the same application process.
Nebraska Elks Association Vocational Scholarship
Any high school senior who is planning on attending a community college, vocation school, trade school or technical school is eligible for this grant. Students selected for the grant must be pursing a two-year associates degree, diploma or certificate. Those students at four-year colleges or planning to transfer to a four-year college are not eligible.
Each Elks Lodge in Nebraska can submit one boy and one girl to the state association. In addition, students cannot apply for both the Vocational Grant and the Elks Most Valuable Student Scholarship. The grant will cover tuition for a program that is two years or less. A parent must also be a member of a Nebraska Elks Lodge to be eligible.
College Grant Information By State