Finding Louisiana college grants and scholarships to fund your education is not only within reach but for many programs, you can begin the application today from your own home. Depending on the qualifying criteria for the programs, you could be eligible for hundreds of grants and scholarships, with some directly aimed at benefiting and furthering the education of Louisiana students.
There are different types of programs and awards with their own individual criteria and application processes. The types include:
Grants (federal or private)
Scholarships (sometimes available through college institutions)
Awards (can come from a variety of sources)
Each type of funding helps students get one step closer to financing their education for free.
Louisiana Office of Student Financial Assistance
A great place to start is with the Louisiana Office of Student Financial Assistance, known as LOSFA. A state agency dedicated to the sole purpose of assisting Louisiana students, LOSFA administers prestigious scholarships and grants and partners with other educational programs to reach out to low-income or first generational college students.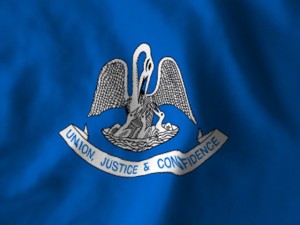 LOFSA administers the following scholarship and grant opportunities:
The Taylor Opportunity Program for Students (TOPS)
Louisiana's premier merit-based scholarship program can benefit students attending Louisiana's public Colleges and Universities with four different award components including the TOPS Opportunity Award, TOPS Performance Award, TOPS Honors Award, and TOPS Tech Award. Eligible students can earn anywhere from $400-$800 for each academic school year.
The State Matching Funds Grant (formerly LEAP)
A need-based aid program with a maximum annual award of $2,000 to qualified applicants demonstrating the most financial need and best academic performance. Students must be in good standing and enrolled full time at a Louisiana college or university.
The Rockefeller State Wildlife Scholarship program
A competitive undergraduate or graduate scholarship awarded to applicants majoring in forestry, wildlife or marine science at a Louisiana public college or university.
Chafee Educational and Training Voucher (ETV) Program
For children coming out of the foster system, the Chafee Program awards a maximum of $5,000 and is determined by demonstrated need through the FAFSA application process.
Louisiana Grant Programs
Louisiana Pell Grant
The Louisiana Pell Grant is awarded by filling out a FAFSA (Free Application for Federal Student Aid) application which determines your demonstrated financial need for student aid through the federal government. The FAFSA will calculate and indicate your Estimated Family Contribution (EFC) and share this information with Louisiana colleges and universities.
This application is free for all students to apply and even if you are not sure whether you will qualify for a Pell Grant, it is recommended that all students apply in order to be eligible for the Pell Grant and other forms of financial aid.
Conditions Required for Eligibility:
You must be in good standing with all existing student loans and if you choose to withdraw or drop out of school, federal money awarded for attendance must be returned.
The Pell Grant is available for undergraduate students who have not received their degree. It is not generally awarded for students pursuing an advanced degree.
No incarcerated individuals may apply for federal financial aid and students with criminal charges related to drug use or trafficking may not be eligible for federal financial aid.
You must be able to demonstrate financial need through a report of your annual earnings and of your parents earnings (if under the age of 24.)
Pell Grant EFC maxims may vary but at last review must be less than $3,850 annually. This EFC includes money in savings, investments, and the money your family may put toward your education.
You must pass your classes and remain in good standing as a student. Failure to pass classes or remain enrolled may result in loss of financial aid or repayment of financial aid awarded.
Pell Grant award amounts are determined by a variety of factors but cannot exceed $5,500 annually.
Louisiana Sea Grant
For students focusing their academic studies on marine and coastal subjects, the Sea Grant program may provide financial aid awards. The program is administered by the National Oceanic and Atmospheric Administration. Louisiana State University (LSU) is a participant in the National Sea Grant College Program and sponsors the Undergraduate Research Opportunities Program (UROP).
The Sea Grant program provides financial aid in the form of:
Research grants for projects centered around marine and coastal subjects.
Paid internships for students working on projects or in community positions that benefit or relate to the coast and sea.
Eligible students usually demonstrate a strong science background or passionate activity in the area of coastal and marine studies. Money awarded for research projects can range from $1,500-$2,000 in the form of student wages, travel, and supplies; academic credit can be earned concurrently if allowed by the institution.
Louisiana Go Grant
The Louisiana Go Grant helps bridge the gap between Pell Grant awards and the actual cost of school attendance. The grant is based on financial need and students eligible for the Pell Grant are usually eligible for the Go Grant. The grant award is $900 annually for full-time students and is subject to EFC and Pell Grant considerations.
For half-time students demonstrating eligible financial need, an award of $450 can be given and for less than half-time students, $225 in grant money may be awarded.
Qualifications for the Grant:
Must be a Louisiana resident attending a Louisiana public or private college or university.
Must be attending as a first-time freshman student or be 25 and older and have not been enrolled for any college credit courses in the last academic year.
Eligible to receive a Pell Grant, have demonstrated financial need, and in good academic standing.
Students can receive up to $10,000 in total for their lifetime.
Religious Grant Awards
Eastern Mennonite University Church Grants
Preferred Response Date: March 1st
Students who receive tuition assistance from a church or religious organization may be eligible to receive a "matching" grant from EMU. EMU is a merit-based program focused on supporting and advancing students who demonstrate exceptional academic achievement and performance.
Undergraduate students: Matching grants of up to $1,000 for the first $1000 received are available; or a 1:4 match for contribution amounts of over $1,000.
Adult Degree Completion Program students are eligible for church matching grants but are limited to $1,000 per academic year.
Centenary College Grants
Centenary College is a Christian school that provides several scholarship and grant opportunities for enrolled students. For students who are interested in theology studies or would like to integrate religious reflection in the course of their academic studies, Centenary College provides ample opportunity to do so.
Financial Aid Opportunities include:
Need-Based Grants are available for students who demonstrate financial need through the FAFSA application process. Information shared with Centenary College from the FAFSA will determine grant award amounts.
For students interested in theology and pursuing a career as a pastor or religious mentor, the Christian Leadership Center has grants available to fund religious education. Students must submit an application and essay, and complete an interview process to be considered for grant award money.
United Methodist Minister's Dependent Grants award an annual amount of $5,000 to dependents (sons or daughters) of a United Methodist Minister.
Centenary Methodist Grant is available to students who are members of the United Methodist Church and demonstrate financial need through the FAFSA application. Grant awards of up to $2,500 are available annually.
Out-of-State Grant awards up to $3,500 are available for students attending Centenary Colleges in other states outside of Louisiana.
Military Assistance Programs
For a full overview of these programs, visit www.military.com.
State Educational Assistance Program
A specialized grant program administered by the Department of Veterans Affairs is available to children and spouses of US Armed Forces members who have been killed in the line of duty or have been disabled during wartime.
Qualifications for Educational Assistance:
Family member of a 100% disabled veteran who has been a Louisiana resident for at least 2 years prior to entering the service.
Deceased veteran must have demonstrated Louisiana residency for at least one year before entering the service.
Benefits must be used within ten years of the time of death or disability of their spouse.
Children ages 16 through 25 can receive grants to assist in tuition and related fees and are also eligible for an allowance to pay additional expenses.
Air Force College Grant Programs
For active-duty Air Force personnel currently enrolled in college credit courses, the Air Force Tuition Assistance program offers up to $4,500 annually toward voluntary, off-duty education.
Grants can be used for:
On-base college courses
Off-base college courses
Distance learning courses
Online college courses
A General Henry H. Arnold Education Grant Program is also available through the Air Force Tuition Assistance program. A need-based program available to spouses and children of active duty personnel or deceased veterans, it provides up to $2,000 annually for educational expenses.
Army College Grants
For active duty personnel, the army offers grants to spouses attending a college degree at any university or college in Louisiana. This need-based program can award up to $2,500 annually for spouses who meet eligible criteria for college credit courses.
Navy and Marine College Grants
Active Marines who are accepted into the Enlisted Commissioning Program, the Marine Enlisted Commissioning Education Program, or the Medical Enlisted Commissioning Program, can apply for grant awards up to $2,000. Funds are administrated through the Admiral Education Assistance Program (AMBSAEA).
For spouses of Navy and Marine active duty personnel, the Spouse Tuition Aid Program (STAP) can assist spouses in pursuing a degree in Louisiana. No-interest loans up to $3,000 per academic year are available for undergraduate and graduate studies and this program replaces a previous spouse benefits program available through the Navy and Marine branches.
Grant and Award Opportunities for Women Students
American Association of University Women (AAUW)
For women working in under-represented fields such as science or social activism, the AAUW offers awards and grants to help pursue higher education opportunities.
Grants available through AAUW:
Community Action Grants: Seed money available for individuals or organizations conducting outreach programs related to education.
American Fellowships: Financial assistance for women completing doctoral dissertations, postdoctoral research, or research for publications.
Career Development Grants: Grants for women with a bachelor's degree looking to re-enter the work force, change careers, or advance their careers.
International Fellowships: For International women enacting important social change.
Selected Professions Fellowships: Funding for women to pursue professional degrees in underrepresented fields.
Awards available through AAUW:
Eleanor Roosevelt Fund Award: Honors individuals, programs, and projects that have made exemplary contributions to equity and education.
Women of Distinction Awards: Recognizes women who have demonstrated excellence in their professions and communities.
Jeannette Rankin Foundation
The Jeannette Rankin Foundation focuses on helping financially disadvantaged women 35 or older by providing $1,500 grants to passionate individuals who demonstrate financial need. Louisiana residents who meet the eligibility criteria can apply for this grant award.
Eligibility Criteria:
Up to women 35 years or older.
U.S. citizen or permanent resident.
Enrolled or accepted to an ACICS accredited institution.
Must be pursuing a first bachelor's degree, technical degree, or associate's degree.
Must demonstrate financial need or be "low-income."
Women's Independence Scholarship Program (WISP)
The WISP program is dedicated to assisting and furthering the education of survivors of intimate partner abuse so they can achieve personal independence, financial security, and self-sufficiency. Assistance is available for part-time or full-time students and preference is given to students attending state community colleges and public institutions.
Eligibility Criteria:
Survived intimate partner abuse and separated from their abuser for at least one year.
U.S. citizen or permanent resident.
Enrolled or accepted to an ACICS accredited institution.
Demonstrates critical financial need for assistance.
Strong desire and ability to complete training and academic programs.
Concrete plan to utilize training for advancing her career, change careers, or enter or re-enter the job market.
Has utilized services from a domestic violence agency for a minimum of 6 months and has a willing sponsor available to mentor and provide support to the student throughout her education.
Other Louisiana Scholarship Opportunities
EMU National Scholars Program
Application Deadline: Varies
A merit-based program focused on supporting and advancing students who demonstrate exceptional academic achievement and performance. Awards are based on a three-year cumulative high school average and the best SAT or ACT scores taken within a three-year period. The award is renewable for all four years of college and can range from $3,000 to $10,000.
Louisiana Pathways College Tuition Scholarship
Application Deadlines: Varies
For students interested in working with young children from birth to 8 years old, the Louisiana Pathways Scholarship provides financial assistance in the form of tuition scholarships.
Applicants must enroll and participate in the Louisiana Pathways Child Care Career Development System to receive a scholarship and must be willing to provide a verbal or written evaluation of their scholarship experience.
Full tuition scholarships are available for students majoring in Early Childhood Education, Child Development, Birth to Five/Early Intervention, Pre K-3rd, Care and Development of the Young Child, Day Care Administration and General Studies with a concentration in Early Childhood Education or Child Development. The scholarship is not based on income but requires Financial Aid documentation from all applicants.
Additional Required Documents:
Letter of commitment to providing child care in Louisiana
Letter of recommendation from a high school counselor, department professor/instructor, advisor, or director.
A plan of courses or description of courses
Current class schedules
Personal fee bill
Transcripts
Louisiana Pathways also assists with CDA Assessment and Administrative Training costs.
NAPA Research and Education Foundation Scholarship Program
Application Deadline: Varies
The National Asphalt Pavement Association (NAPA) offers scholarship opportunities for students who are focused on careers in engineering, road construction, consulting, and transportation management. The Scholarship Program encourages young people to take elective courses in asphalt management and technology in the interest of forging careers in public works or with HMA technologies.
Eligibility:
Undergraduate or Graduate students must be U.S. citizens.
Must be enrolled in a full-time construction engineering, civil engineering, or construction management curriculum at an accredited university or technical institution.
Scholarship awards are provided on the basis of academic performance and continued eligibility and are renewable for up to two years or to graduation.
The institution must offer and the student must take at least one course on Hot Mix Asphalt (HMA) technology.
American Quarter Horse Foundation Scholarship
Application Deadline: December 1, Annually
Provides financial assistance to members of the American Quarter Horse Association and/or the American Quarter Horse Youth Association. Applicants must provide financial information, academic transcripts, and three reference forms. Several scholarships are available in the following areas:
General Scholarships
Racing Scholarships
Career Path Scholarships
State/Regional Scholarships
Cultural Vistas (CDS International)
CDS International offers a unique opportunity for students and young professionals who are interested in cultural exchange to work and learn in other countries. Several international fellowship programs are available for college students.
Congress-Bundestag Youth Exchange for Young Professionals
A full-year work study program in Germany for students interested in business, vocational, scientific, engineering, technical, and agricultural fields. Program includes full-year scholarship including flight costs, language school costs, university tuition, and medical coverage. Ideal applicants are focused, flexible, and diplomatic.
Eligibility Requirements:
Must be a U.S. citizen or permanent resident.
Be 18-24 years old at the beginning of the program.
Have a minimum of a high school diploma or equivalency.
Have completed general coursework in a target field at a community college or college.
Have completed some work experience (short-term, volunteer, or internship) in target internship field.
German language proficiency is preferred but not required.
WISP Fellowship
An opportunity exclusively for community college students interested in improving their German language proficiency, gaining practical work experience, and experiencing German culture firsthand. Program includes monthly stipend, flight costs, free accommodations and a language course.
Eligibility Requirements:
Must be a U.S. citizen or permanent resident.
Be 18-27 years old at the beginning of the program.
Have completed one semester of German by the start of program.
Be enrolled in a community college or technical program at time of the application.
Minimum of one year of study in associate degree program by the start of program.
Prior experience through a summer or part-time job, volunteer position, or a prior internship.
NAJA Graduate Scholarship Program
Application Deadline: February 1, Annually
The NAJA Graduate Scholarship Program focuses on supporting applicants who will be working directly with children and in career fields including Counseling, Psychology, Mental Health, Special Education, Speech Pathology, Exceptional Children, Remedial Skills Development, Hearing Impaired, and the Gifted and Talented.
Scholarships are awarded each April. Applicants must be a resident of Louisiana, Alabama, Arkansas, Florida, Mississippi, Missouri, Tennessee, or Texas.
Dixie Youth Baseball Scholarship
Application Deadline: March 1, Annually
For Senior students and previous members of Dixie Youth Baseball teams, a $2,000 scholarship is available. Award is based upon participation on a Dixie Youth Baseball team and demonstrated financial need.
Applicants will have to provide parent's tax information, a statement from a local league official, photo for publication, test scores, a letter from the applicant, and a letter from the applicant's parents.
ASTA Southeast Chapter Professional Development Scholarship
Application Deadline: April 2
Dedicated to supporting students interested in pursuing education in tourism, travel, and hospitality subjects, ASTA offers scholarships ranging from $1,000 to $5,000 to cover tuition, books, and educational fees. Awards are also available for graduate student research projects.
Eligibility Requirements:
Must be enrolled in school for fall semester
Must be a citizen or permanent resident of the U.S. or Canada
Must be enrolled at a two- or four-year college or university in the U.S. or Canada
Entering second year at a two-year school or a junior or senior at a four-year school, or entering graduate study.
Have a cumulative 3.0 grade point average (GPA), or greater, on a 4.0 U.S. scale
Undergraduates must have a minimum of 30 credit hours completed for a two-year school, or 60 credit hours for a four-year school.
Baton Rouge Foundation Scholarships
Application Deadline: Varies
The Baton Rouge Foundation offers a variety of scholarships to benefit students that are based primarily on financial need, good citizenship, and academic performance. Applications are available beginning in January.
Karen E. Domingue-Maillet and Rhodia Scholarship
Application Deadline: April 30, Annually
The Baton Rouge Area Foundation awards a scholarship award of up to $7,250 for students from the East Baton Rouge Parish Public High Schools: Baker, Glen Oaks, Istrouma, or Scotlandville.
Eligibility Requirements:
Applicant must be in the upper 50% of senior class
Applicant must be in good standing as determined by school discipline record
Applicant must be eligible for the free/reduced lunch program
Applicant must be an U.S. Citizen and resident of East Baton Rouge Parish
Applicant must not be a relative of a member of the Community Advisory Panel (CAP)
Applicants must provide an application form, official transcript, ACT/SAT scores, a personal statement, a statement from guidance counselor or the principal, and a copy of parents' tax return.
Asparagus Club Scholarship
Up to ten scholarships are available for full-time juniors, seniors, or graduate students pursuing a degree in food management, business, or relevant course to the grocery industry. Preference is given to independent retail or interest in the wholesale sector.
Each scholarship is $1,500 per semester for a maximum of four semesters. Recipients must maintain a 2.5 GPA and be enrolled full-time to retain the scholarship.
Associated Grocer-Sam S. Politz Scholarship Fund
Two to four college scholarships are awarded to high school graduates or graduating high school seniors enrolling full-time in an accredited college or university. Each scholarship is for eight consecutive semesters, $1,000 per semester, for a maximum total scholarship award of $8,000. (Fall and Spring semesters only.) Recipients must maintain a 3.0 GPA per semester/quarter and full-time status to continue receiving the scholarship.
Harriet Babin Miller Scholarship Fund
For one graduating senior from Dutchtown High School, a one-time $500 scholarship is available for enrolling in an accredited college or university program. Award is subject to availability of funds.
Twiley, Marie and Bringier Barker Scholarship Fund
Seniors graduating from a Washington Parish public high school can apply for scholarships of $2,000; two are one-time awards, two are recurring scholarships. Students must maintain full-time status and a 2.7 or above cumulative GPA. Students must be accepted to a university or college as a full-time student.
Stephen W. Cavanaugh Scholarship Fund
The Stephen W. Cavanaugh Scholarship Fund was established in January of 2007 by Louisiana Workers' Compensation Corporation (LWCC) through the Baton Rouge Area Foundation to honor the memory of Stephen W. Cavanaugh. Each scholarship shall be in the amount of $1,000 per semester, up to eight semesters, with a maximum award of $8,000.
Roger J. Clouatre Memorial Scholarship Fund
A $500 award is available annually to a high school graduate of a public school in Ascension Parish who demonstrates achievement in his studies and leadership in his school and community, and who is enrolling full-time in a college or university.
Tips for Financial Aid Success
Pursuing a wide variety of financial aid resources can be overwhelming for the most organized student but there are easy ways to ensure you stay sane, focused, and competitive in your applications.
1. Create a Filing System.
The system doesn't have to be complicated and can consist of a few plain file folders with the name of the grant or scholarship on the tab. The point is to have a place for each application packet as it can become confusing trying to navigate through the different applications and required documents for each.
2. Ask for Recommendation Letters or Statements as Soon as Possible.
The people giving your references are usually busy and swamped with other requests. Make sure you stay at the top of their to-do list by asking for materials in advance, keeping in touch, and being grateful! Sending thank-you cards or even a simple thank-you e-mail is a great way to ensure your references will be happy to help you in the future.
3. Spell Check and Have Other People Review Your Work.
Don't depend on your computer to check your spelling or grammatical errors. Some words such as "as" and "ass" may be correct but it might not be the word you're looking for. Utilize your school resources and find people who are proficient in writing to check your work. Sometimes you only get one chance to make a great impression.
4. Ensure Your Applications are Complete.
Even one missing requirement can void your entire application so it is important to make sure all the details have been covered. Create a checklist for each application to ensure you've covered all your bases.
5. Try, Try, Try Again!
Often times, students become discouraged if they don't receive a scholarship in the first round of applications. Remember that scholarships are highly competitive and even if you meet the criteria, it doesn't mean you will receive the award. It also does not mean that you don't have a chance at receiving another one, or even reapplying for the same scholarship next year! Persistent applicants prove to be the most successful.
6. Utilize Memberships, Honor Societies, or Parents' Place of Employment.
Remember: scholarships and awards are often found where people least expect. If your family is a member of an organization, make sure to double check for scholarship or award opportunities available through them. The same can be said for places of employment or even big corporations.
College Grant Information By State