Congratulations on making the decision to prepare for the future by continuing your education. Your life will be enriched in many ways with higher education. You'll not only prepare for an exciting career, but you'll meet new people and develop critical thinking skills as you advance in your chosen program.
Now that you have decided to continue your education and where you want to attend school, you need to figure out how to pay for it. Costs that you must consider are:
Tuition
Housing costs: are you going to live at home, on campus or in an apartment?
Books
Assorted fees such as student activities, parking, lab fees, etc.
Meals
Transportation cost: will you need a car, take a bus, or walk?
Computer costs
Paper, pens, pencils, calculator, etc.
You do need to be concerned about these costs, but do not let it deter you from your goals. Even though the US has been in a prolonged recession that has affected everyone, there is still grant and scholarship money available to help students attend college or vocational schools.
This money is not as plentiful as it has been in past years, and competition can be tough. You have to put on your best game face and look early for available funds. Some of the funds are based upon need, some are based upon your previous educational records, and some are based upon talents whether they are athletic, musical or art-related. Others are based upon ethnicity or disabilities.
Loans for higher education are plentiful, but grants and scholarships do not have to be repaid. Logically, they should be your first choice for college funding. The information below will help you identify possible funding sources for attending Wisconsin schools of higher education.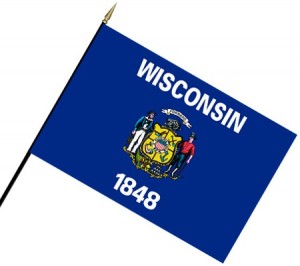 Wisconsin Grants Available
Once you know which school you will be attending, contact the financial aid office immediately and request a financial aid package which will include a form for determining need. This form is the Free Application for Student Aid form (FAFSA) and includes your financial information, as well as your parents' financial information if you are considered as their dependent and claimed on their tax return.
FAFSA data is extremely important because it serves as the basis for most grants and scholarships, the most important of which is the Federal Pell Grant and Federal Supplemental Education Opportunity Grant (FSEOG).
Pell Grant
Under this Federal grant program students can receive up to $5,500 per semester. You actually apply for the grant on the Free Application for Student Aid form (FAFSA). The amount of the grant is determined according to need. Almost every student receives some financial assistance from the Pell Grant. The requirements to receive the grant are:
Must show a need for the grant.
Have to be a US citizen.
Must have a social security number.
Must show academic progress.
FSEOG Grant
You must also indicate you wish to be considered for this grant on the FAFSA form. The FSEOG Grant is for those who have already been awarded Pell Grant funds. Those with the greatest need are considered first for FSEOG funds. The grant is between $100-$4,000 annually and awarded at the discretion of the Financial Aid Officer at the selected school you plan to attend. The requirements are:
Must be a US citizen.
Must show a high need for the grant.
Must have received a Pell Grant.
Be 18 or older.
Wisconsin Higher Education Grant (WHEG)
This grant is administered by the HEAB board and can be applied for by going to heab.state.wi.us. You must also complete the FAFSA form to be considered for this grant. The grant is for up to $3,000 per year. Other requirements are:
Wisconsin residency.
Enrollment at least part-time in an approved program.
Only available for University of Wisconsin campuses, Wisconsin technical colleges or Tribal colleges.
Wisconsin Space Grant Program
Students pursuing an aerospace science career can apply for this grant at www.uwgb.edu. The program is based at UW-Green Bay and provides both undergraduate and graduate grants for students in chemistry, biology, economics and art that are interested in the space program and other NASA programs. Requirements are:
Wisconsin residency.
18 years or older.
Entering freshman or graduate student.
Final high school grade point average between 3.5 and 4.0.
SAT score of 1500 or ACT composite score of 25.
Talent Incentive Program Grant (TIP Grant)
Students applying for this grant must demonstrate great financial need and be economically disadvantaged. Awards range from $600-$1,800. The follow on grants are a maximum of $250. This grant is applied for through the Financial Aid office and requires the FAFSA. Requirements are:
Wisconsin residency.
Financial Aid office has to nominate you based upon need.
Entering freshman.
TEACH Grant Program
This grant is for students who are pursuing a career as a teacher in either public or private schools who will teach in low-income areas for a specified amount of time. The grant amount is up to $4,000.
Prospective teachers must sign an agreement to teach for four years in a low-income area and if they do not complete that requirement, the grant reverts to a loan that must be paid back. Students can either apply at the above link, or indicate that they wish to be considered for the TEACH grant on the FAFSA. A demonstrated need is not a requirement.
The grant is open to either undergraduates or graduate students. Students can learn more about the program at education.wisc.edu.
Lawton Grant
The Lawton Grant is a minority student grant. The grant is for up to $10,000 over 8 semesters. The requirements for the grant are:
Must complete the FAFSA and show need.
Residency in either Wisconsin or Minnesota.
African American, Asian, Hispanic, or American Indian.
Taking at least 6 credits.
Minimum of a 2.0 GPA the previous term.
Junior or Senior Business major.
Must show financial need.
The application can be downloaded at sohe.wisc.edu.
Hearing and Visually Handicapped Student Grant
This grant is for students with severe hearing loss or visual impairment. It can be used to attend out-of-state colleges as well as in-state colleges. Up to $1,800 is granted. The application webpage is at heab.wisconsin.gov.
The requirements are:
Be able to prove disability.
18 years old.
Demonstrate financial need.
At least half-time student.
Prove continued need for the grant.
Wisconsin Tuition Grant
This is a grant for students who are attending private colleges in Wisconsin and can demonstrate financial need. The amount of the grant is based upon funding levels and can vary from year to year. The minimum amount will be $250. Learn more at heab.wisconsin.gov.
Requirements are:
Won't be granted for more than 10 semesters.
Completed FAFSA application.
US citizen.
Wisconsin residency.
Enrolled at least half-time.
Wisconsin National Guard Tuition Program
This grant is for members of the Wisconsin National Guard and is a tuition grant only and cannot be used at the same time as the GI Bill or other military grant awards. The student must maintain a 2.0 average. The application form can be found at dma.wi.gov.
Iraq and Afghanistan Service Grant
This grant is for a student who lost a parent in the war in either Iraq or Afghanistan. The grant amount is up to $5,500. Application is made on the FAFSA form. For more information call 1-800-FED AID. This is a new program for 2011-2012 school year.
Requirements are:
Denied the Pell Grant.
A parent must have died in the war after September 11, 2001.
Enrolled in college at the time of the parent's death.
under 24 years of age.
US citizen.
SMART Grant
Juniors and seniors in college can apply for this grant if they are majoring in physics, life sciences, computer science, mathematics, technology, engineering or a critical foreign language. Application is made on the FAFSA form. Call 1-800-FED AID for further information.
Requirements are:
US citizen.
Approved for a Pell Grant.
A GPA of 3.0.
Minority Undergraduate Retention Grant
Sophomores, juniors and seniors can apply for this grant if they are African American, Hispanic, Asian or American Indian and can show need. Awards are for up to $4,000 per school year. Visit heab.wisconsin.gov or contact Deanna Schulz at Deanna.schulz@wisconsin.gov.
Indian Student Assistance Grant
If you are a Wisconsin resident and at least 25% Native American you can apply for this grant which is based upon need. The grant amounts are between $250 and $1,100 and can run for up to 10 semesters. You do not need to be a full-time student to receive this grant. For application information go to heab.wisconsin.gov or contact Cindy Cooley at cindy.cooley@wisconsin.gov.
Wisconsin Scholarships Available
Athletic Scholarships
If you participated in any sports, male or female, your coaches have likely spoken to you about athletic scholarships. Wisconsin colleges have numerous scholarships for athletes. Go to www.fldcu.org to see the database of available funds.
As an example, the main University of Wisconsin at Madison has over $9 million available for athletic scholarships. In some instances, athletes that have shown exceptional talent will be recruited by campus athletic departments and as a means of enticing the student to attend the college, they will be offered a scholarship based on their talent in particular sports.
Contact the athletic department of the school you plan to attend early in your planning process because these funds are in high demand and have cut-off dates for applications.
If you graduated from the Stanley-Boyd School system, there are multiple athletic scholarships available. Go to www.stanleyboydk12.wi.us for more information and a complete listing.
Farmers Insurance Wisconsin Interscholastic Athletic Association's Scholarship Award
Seven boys and seven girls will be awarded this $2,000 scholarship annually which is provided by Farmers Insurance and RB Publishing Co. Requirements are:
Must be a graduating senior.
Must be a varsity level athlete.
Must have played in multiple sports or achieved a high level of success in one sport.
Must have participated in other high school activities.
Must have maintained a high grade point average.
Must have been a positive role model for other high school students.

Applicants must have a letter of recommendation by the school principal or counselor, write an essay describing how they served as a positive role model, and have a sportsmanship statement by the athletic coach.
Agricultural Scholarships
Wisconsin is a proud farming state and there are several scholarships available for students who plan to major in the agricultural field.
Accelerated Genetics Company Scholarships
This company awards two types of scholarships annually. One is for high school students attending short courses at a vocational school or college and is for $500 for the course. The other is a regular college scholarship. Two awards are made annually for $1,000. Either the applicant or the applicant's parents must be current customers of Accelerated Genetics Company.
The scholarship is for freshmen, sophomores and juniors and majoring in an agriculture program. Visit www.aie.org for more details and a scholarship application.
AgStar Fund for Rural America
This fund provides twenty $1,000 scholarships in Wisconsin and Minnesota to students who are majoring in agriculture. They also offer five $1,000 scholarships to students from the target areas who will be majoring in other subjects but have an agricultural related background.
The requirements for the scholarships are:
Graduating high school senior
3.0 or better GPA
Major is in an agricultural field or student is from a farming community.
Special consideration to students whose parents are AgStar customers.
For more information and an application, contact Melanie Olson or call 952-997-1255.
Future Farmers of America (FFA) Alumni 3-Year Scholarship
This organization has $2 million to award to students who are FFA members and plan to attend college. The selection committee awards to well-rounded students who show they are good students and good citizens with FFA involvement. Visit www.ffa.org to learn how to apply.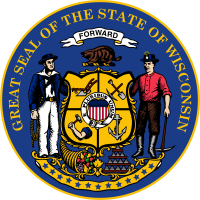 Wisconsin Cattlemen and Cattlewomen's Association Scholarship and Grants
This organization has multiple grants and scholarships for either attending special seminars or enrolling in college. Visit their website for additional information and forms.
Wisconsin Pork Association Scholarships
This organization sponsors three separate scholarship programs for those students who are interested in pork growing and pork promotion. The scholarship information and applications can be found on their website at www.wppa.org.
Marathon County Farm Progress Days Scholarship
This scholarship is awarded to students in North Central Wisconsin who are working on a degree related to farming and agricultural endeavors. Complete scholarship information on the application process can be obtained by contacting the Marathon County UW Extension office by calling 1-800-236-0153.
Veterans and Fraternal Organizations
American Legion – Schneider-Emanual Dependents of a Member Scholarship
This organization awards scholarships based on the following criteria:
Has to be a member of the American Legion and a veteran registering for college for the first time.
Has to be a son or daughter whose father or mother are either a Legion member of auxiliary.
Has to be a grandson or granddaughter of a member of a Legion member and hold membership in the Sons of the American Legion.
For additional information and application procedures, visit www.willegion.org. There are also two other scholarships and applications available on this site.
Veterans of Foreign Wars – Voice of Democracy Scholarship
For this scholarship program there are awards at the local, regional, state and national levels. The first place award for the national winner is $30,000. To get started with the process, check at the local level of the Veterans of Foreign Wars.
Target Corporation co-sponsors this award. Approximately 50K people apply nationwide. A three-minute recording is required along with a very short application form. Local winners are automatically advanced to the next level for judging.
Vietnam Veterans of America – Mike Nash Memorial Scholarship
This scholarship was started in 1991 and is open to students with a parent or grandparent who was a Vietnam veteran. It is also open to the wife, or immediate family member of a MIA/KIA or deceased Vietnam veteran. Complete scholarship information and application forms are found at www.vva.org.
Vietnam Veterans of America Wisconsin State Council – Richard Nuske Memorial Scholarship
This organization awards four scholarships to Wisconsin seniors in the amount of $1,500 each. The scholarship is to be used at an accredited college. To be eligible, the student must write an original essay based upon an interview with a Vietnam veteran. Students must also provide copies of their high school transcripts along with proof that the person they interviewed is a Vietnam veteran.
Application materials can be obtained by contacting Virginia Nuske, Chair, VVA Wisconsin State Scholarship, N5448 Broder Road, Shawano, WI 54166, (715) 524-2487. Mrs. Nuske will also answer any question you may have regarding the scholarship.
Wisconsin Department of Veterans Affairs – Veterans Education Reimbursement Grant
To be eligible for this grant, the applicant's income cannot be more than $50,000 plus $1,000 for each dependent over 2 dependents. The applicant must use the grant before the ten-year period after they last served in the military. The applicant cannot be delinquent in child support. For complete information and an online application, visit dva.state.wi.us.
Health Care Career Field Education Awards and Scholarships In Wisconsin
If you check the Bureau of Labor Statistics and the Occupational Outlook Handbook for 2011-2012, you will find the fastest growing career fields are in health care. Many healthcare professions show an increase of 20-36% by the year 2018. This far outpaces other career choices.
Victor Baylon, MD, Memorial Scholarship
Dr. Baylon of Racine, WI, was a pathologist whose relatives and laboratory staff at All Saints Healthcare System created the scholarship in his memory. It is for medical students, clinical laboratory science students, and medical technologist students. It is limited to students of Racine County and Milwaukee County.
Amy Hunter-Wilson, MD, Scholarship
Dr. Hunter-Wilson established this scholarship in order to encourage American Indian students to train in the field of health care. Award amounts vary but are usually at least $1,000.
Wisconsin Medical Society Presidential Scholar Award
The scholarship is for $3,000 and will go to a student who exemplifies the leadership necessary to be a future leader in Wisconsin medicine. The award is for the 4th year of the student's medical school. Those who apply and are not selected will be considered for other general scholarships provided by the Wisconsin Medical Society.
The application materials and details of each of these scholarships can be downloaded at www.wisconsinmedicalsociety.org. Seven additional scholarships are awarded by the Wisconsin Medical Society on behalf of donors; most are for medical school, but some include nurses, respiratory technicians, or other allied health career fields.
Minority Grants and Scholarships for Wisconsin Students
Catching the Dream Scholarships
Three separate scholarships with different qualifying criteria are granted from the Native American Scholarship Fund. Students do not have to attend colleges in Wisconsin, but must be a member of a registered tribe. Before applying, students are asked to contact the Catching the Dream office by calling (505) 262-2351 ext. 116. You can obtain full information about the scholarships by going to catchingthedream.org.
Oneida Total Integrated Enterprises (OTIE) College Scholarship Program
Applicants must be a member of the Oneida Tribe of Indians of Wisconsin, and must already be accepted to pursue a career in engineering or earth science and natural resource field at an accredited college.
The student must have a GPA of 3.4-4.0 and show that they have been active in extracurricular activities or community activities. Two $5,000 awards will be made each year. Contact Heather Cotey at hcotey@otie.com for more information and application materials.
Roberta J. Kinzhuma Memorial Scholarship Fund
This fund is for women going back to school and provides a $500 scholarship in the name of Roberta Kinzhuma in honor of her hard work and determination in earning a Bachelor's degree. The funds are provided by the Oneida Elder Care Services. You must be a single mother returning to school and be a member of Oneida Indians of Wisconsin and have a B average.
Additional information can be obtained by calling the Assistant Director of Oneida Elder Services in Oneida, WI at 869-2448, or by visiting Oneida Elder Services where an application can be picked up at 2907 S. Overland Road, Oneida, WI, 54155.
UW-Milwaukee Indian Community School Intertribal Scholarship Fund
The scholarships are for full-time undergraduates or graduate students that are registered in a federally recognized tribe in Wisconsin. Students must also complete a FAFSA form for Federal Student Aid. For additional information and forms, please contact Diane Amour at 425-229-5880 or email her at amour@uwm.edu.
The Jackie Robinson Foundation
This foundation gives scholarships of $7,500 per year to go along with students' other financial aid to enable them to attend full-time college in an accredited undergraduate or graduate program. Application is open to any minority students. For complete information go to jackierobinson.org.
United Negro College Fund
This fund has been supporting continuing education for African Americans since 1944. Visit the scholarship website at www.uncf.org to find a listing of 33 separate scholarships for African American students pursuing a college degree in either 2-year or 4-year colleges. The application for each scholarship is also located on the website.
Congressional Hispanic Caucus Institute Regional Scholarships
48 separate scholarships are listed with application information at www.collegscholarships.org.
Miscellaneous Scholarships
Wisconsin Bakers Association Scholarship
This scholarship is only open to Wisconsin residents. If you apply, you must be able to show that you have worked in a bakery establishment for at least 500 hours. Students must be planning for a career in the baking industry. For full scholarship information visit www.wibakers.com.
WLCA Professional Landscape Scholarship Fund, Inc.
This scholarship is for Wisconsin residents who are enrolled in a horticulture or landscaping program in either a 2-year or 4-year college. After graduation, the student must be planning to work in Wisconsin. This fund awards several scholarships per year. Additional information and application material can be found at www.findalandscaper.org.
This list is by no means exhaustive. Sometimes scholarships are right under your nose but you do not realize it. Check with family members to see if any fraternal organizations they belong to give scholarship awards for immediate family members (Moose Lodge, Elks Lodge, etc.).
Also, check where you work or where your parents or guardians work. Many times they have scholarships and grants for immediate family members. Many companies like Target, Wal-Mart, and Best Buy also award scholarships.
College Grant Information By State