For those who chose a career path directly out of high school, or took a semester or year of college and then opted to pursue a career and put the college degree on hold, returning to school for that degree can become a daunting task.
This is also a challenge for those who have been in a career field for years and are laid off or let go due to the business closing. Not only will it mean surrounding yourself with fellow students again, most a lot younger than yourself, but it also means an additional financial burden without the comfort of a full-time job.
Sometimes, a full-time job can be held while pursuing a degree. However, usually that money is required to pay bills and does not help with the cost of books or supplies for college. There are grants and other means of financial aid available specifically for the returning student to help pave the way to a degree.
Finding financial aid as a returning student rather than a high school graduate transitioning directly to college may be more difficult. However, with research and some persistence, funds can be found that are created directly for student such as yourself. Becoming a student again after a year or several years of work can be a challenge, and that fact is recognized by many groups and organizations across the U.S.
Do not be easily defeated by the challenge of finding funds. Making the decision to return to school was a great first step. Now put your persistence to work and find the funds that can make that choice a reality and put that degree in your hands.
General Information
A good place to start searching for general information is right here at CollegeGrants.Org. This page gives details on the most common grants available and the amount of money typically awarded to each student. The page also details how much undergraduate students can receive in loans versus how much graduate students can receive and other important information. The page also gives general ideas similar to those listed below on how to find further funding beyond the loans you may receive.
While this page is a helpful resource much like the article you are reading, it is important to remember that no single website can answer every question you will have. Research requires a trip to multiple sites and multiple searches depending on what question you are currently seeking the answer to.
Resources on the Web
One example of a web site that could be beneficial is FinAid.org. This site has lists of scholarships directed at students over the age of 30.
A good way to phrase a Google search is "college funding for non-traditional students," as this search recognizes that older individuals return to college. These individuals are not the traditional age of 18-22, but they are very important to the college environment and therefore this page addresses financial aid assistance for older students. A search engine is available on FinAid.org that has over 2,000 awards listed, some that have age restrictions and some that do not. All, however, would be beneficial to an older student.
Federal Student Aid
The Federal Student Aid page for non-traditional students specifically lists issues a student who does not transition directly from high school graduation or a trade school will need to keep in mind. This is a handy resource to use to begin searching for the right program and the right financial assistance for each specific student.
Among the Things to Consider listed on one of the page's sub-categories are topics that are relevant to both a student that has recently graduated high school and a returning student. The tips on how to find the right program and to ask questions to help determine what is best are very relevant to both groups of potential scholars.
The page also has a link to a self-assessment, a page that helps a prospective student understand the actual costs of college and details on repayment schedules for loans once the student completes their degree and leaves college.
The FAFSA
As for any potential college student, the Free Application for Federal Student Aid, or FAFSA, is a necessary document to fill out and send in. This application can be found at The FAFSA website. From this point, a new visitor can begin a FAFSA application and a returning visitor can access saved information to complete the application.
This application applies to any federal aid that each student is eligible for and determines eligibility for Pell Grants, work study grants and any grant specific to the student's field of study that the applying student may be qualified to receive.
Note that completing a FAFSA application must be done at a specific time, as the deadlines for the FAFSA are very regimented and a delayed application can mean a delay in returning to school. The application deadline and guidelines are easily reached via the web site. Following the deadlines and having the application in on time first means getting back to school on time.
Each year of school, a FAFSA application is required and maintaining the right schedule means there will be no interference with your education due to delayed payments or a loss of funds because the application was not submitted on time.
Private Companies
Another avenue to follow when seeking financial aid as a returning student is aid from a specific company already well established in the field you hope to enter upon graduation. Some examples include grants in the nursing field, the business field or the technology career field.
In these areas, some companies have an interest in encouraging individuals to enter their fields due to the decrease in interest currently. This leaves a lot of job openings with few people attempting to fill them.
Walmart, for example, offers associate scholarships for employees of both the Walmart and Sam's Club chains. This scholarship is awarded based on community involvement and financial need. More than $9 million has already been granted to students in need nationwide.
Other firms in the business field, the areas of science or teaching or even hospitals and clinics in the health care field may have programs or funds set aside to help an employee return to school to further their education.
If you are currently employed, talk to the human resources representative at your company to determine if the company has any funds set aside or a partnership with a group or organization that would provide funds to help further your education.
Asking questions can result in finding help you may not have known existed, and using a place of employment as a starting point can not only be easier on you but also helpful in the fact they know how hard you work and can see that an investment in your education would be a wise one.
Grants for Single Mothers
Several organizations and states in the U.S. have money set aside to provide grants specifically for females who have children at home and are struggling to make ends meet. With a degree, a career that better provides for the family can be procured, and these individuals are sometimes the most challenged when it comes to finding financial assistance to return to school to attain a degree or certification.
A search for grants for single mothers turns up numerous options as well. Some schools offer grants specific to their university, some states offer specific grants and some companies also offer funds to a mother who is attempting to attain a degree and improve the life of her family. Therefore, if this seems like your situation, research along this avenue is definitely a strong benefit to you.
This guide not only provides details on grants for single mothers but also for specific ethnic and racial groups such as African Americans. This page provides a lengthy list that includes grants specific to certain states, certain career fields and even certain fields within certain states.
While very specialized, the list may include something relevant to you as a returning student. Do not be afraid to search through it for a potential match to your needs.
State-Specific Grants for Returning Students
Numerous states have specific grants for returning students. For example, the University of Wisconsin offers an adult learners scholarship for up to $5,000. This scholarship is for students between ages 25 and 50 and is one of many considerations the school has for returning adults, including information on single-parent scholarships. To find out more, visit dcs.wisc.edu.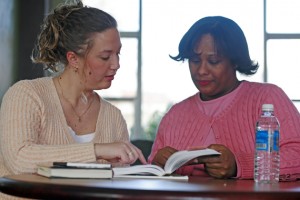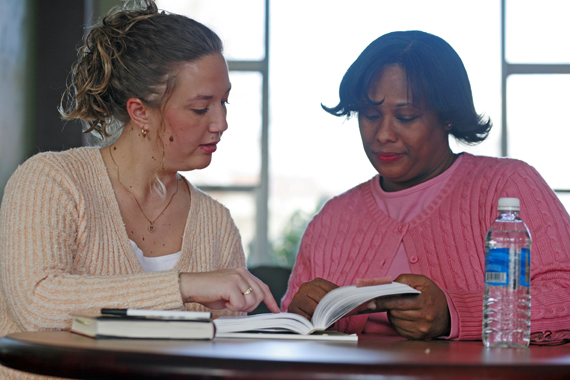 In Kentucky, the Beth K. Fields Scholarship is awarded to an individual over the age of 25 who hopes to attend the University of Kentucky in Louisville. The scholarship is an annual award where the student receives full tuition for the year. The scholarship is named after a woman who was a non-traditional student herself and also an important part of the university's alumni association until her death.
The university's Alumni Scholarships page gives more details on this scholarship and others the university has available.
There is further good news for students who are between age 60 and 65. For these students in 20 states, including Alaska, Connecticut, Georgia, Florida, Ohio, Rhode Island and South Dakota, tuition is waived in part or in its entirety. Other states have special considerations as well, even if they do not waive any portion of the tuition for older students.
Sallie Mae Funding
Sallie Mae provides loans to both recent high school graduates and older individuals seeking to return to school. Their website has a section dedicated to returning adults or non-traditional students. This segment has a frequently asked questions section that handles concerns older individuals may have about balancing school and work or school and family, among other issues.
Scholarships from Organizations
Rotary clubs, the Association of Non-Traditional Students in Higher Education (ANTSHE), and even Royal Neighbors of America are a few of the clubs and organizations that offer scholarships for individuals who wish to return to college. A Google search of any clubs you are currently a part of can reveal scholarship opportunities and funds available you may have never realized were in existence.
The AFL-CIO also offers funds to members via local chapters of the union. However, in this case, research through your local chapter is important, as amounts and types of scholarships vary. Still, finding a base point and working from there could lead you to funds that are very useful in completing that degree you may have thought was out of reach.
A good resource for union-related funds is unionplus.org.
Religious Affiliation Funds
For those who are interested in pursuing a college degree and are dedicated Methodists, for example, funds are available to attend Methodist universities. The General Board of Higher Education and Ministry awards financial assistance to students about to attend college, and this applies to both recent high school graduates and non-traditional students who have been out of school for some time. Find the scholarship application here.
Other religious groups also offer funding for students hoping to acquire a college degree. Further research based on the specific religion you are a part of can be a very promising way to go when seeking funds to help return to school.
Odd But True Grants
There are grants available that may apply to you regardless of age, and they may be available simply because they do not apply to other students. These include a left-handed grant at Juniata College, for example, or a grant that is set up specifically for someone with your last name. In fact, Harvard University offers grants to the holders of several last names. In this case, the last name would have to be on your birth certificate or marriage certificate, so the plan to go change your name to fit a scholarship would not pan out.
While these are unusual and obviously not available at every university, the unusual grants can be a godsend to some individuals who do not qualify for other funding but are a prime candidate for such funding.
Additional Tips for Finding Aid
Financial aid is available for those who need it to be able to complete their dream of earning a degree. Research and persistence are qualities that probably have already helped tremendously in life experiences.
Finding financial aid for college and the college experience itself are no different. Continuing to be determined and work for financial aid is a positive trait that can only improve the college experience and life experiences in the future.
Talking to a counselor at the school of your choice can be a great option when funds are still short and time is cutting close to the deadline. Counselors have access to information you may not have the ability to find and also have the experience of helping many students find ways to cover the full amount of tuition in order to attend school or remain in school.
Pick up the phone or send out an email if frustration is the main emotion you are encountering. Help is that close and that easily attained. Also, remember that your experiences will be a valuable addition to classroom discussion for many courses you take. You will be helping yourself by furthering your education while helping others who do not have the life experience you have.
College is a great benefit for anyone of any age. Learning new things keeps one young and gives reason and meaning to life in a whole new way. Take the steps needed to go back to college and attain a goal you will never regret chasing.
College Grant Information By State