African American Student Grants
Paying for college doesn't have to be painful. While the cost of getting a college education has continually risen over the years, the availability of scholarships and grants has also increased. Funding is available to help students who are focusing on certain fields of study as well as minority students.
Here is a short list of grants and scholarships that are open to African-American applicants.
UNCF*MERCK Science Research Scholarship and Fellowships
This special grant is for African-American undergraduate students who are pursuing a degree in science. The award is granted to several worthy students every year, with more than fifteen planned for 2012.
The maximum amount of the award is $25,000 for tuition and other billable fees and a research stipend of $5,000 for a Merck Summer Internship assignment. The award is limited to the amount of tuition and fees that will be due in that academic year. More information on this grant can be found here.
Eligibility
Students applying for this scholarship must be African-American and enrolled full-time in an American college or university. They must be citizens or permanent residents of the United States who are majoring in the areas of life science, physical science or engineering. The scholarship has a minimum GPA requirement of 3.3 on the 4.0 scale.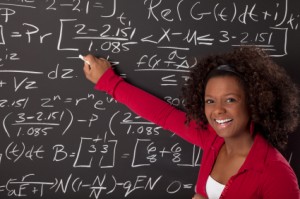 Selection
The recipients of this award are carefully chosen by a panel of educators along with Merck engineers and scientists. The Selection Committee will look carefully at grades, the candidate's level of interest in the field of science and their desire and ability to to work effectively in a laboratory.
Procedure
Applications are available online and should be completed by December 1, 2011.
Recommendations from three individuals are required. In addition, the recommenders should also log into the system, register and cut and paste the letter they have written for the applicant.
The online application should also include cut and pasted information from your resume, a Career Interest and Goals Statement, proof of U.S. citizenship or residency and your undergraduate transcripts.
Allison E. Fisher Scholarship
Open to all African-American students seeking a degree in broadcast journalism, this scholarship is also referred to as the NABJ Allison E. Fisher Scholarship. It provides $2,500 for tuition and other fees.
Eligible students must be majoring in journalism in the fields of print, radio and television or photography. The award can only be earned one time during a student's college career.
Requirements
Membership in the NABJ
Applicants should be pursuing a career in journalism
Open for those students who have at least one year of school remaining
Submission of resume is required
Applicants will write a 500-to-800-word essay describing their journalistic accomplishments, goals and financial need
College transcripts should be included in the application
Five samples of work should also be submitted.
More information about the scholarship can be found at www.nabj.org. Interested applicants can also contact Irving Washington, Program Manager, by calling (301) 405-7520 or emailing iwashington@nabj.org for information.
Idaho Minority and "At Risk" Student Scholarship
There is a strong desire to see students who are struggling find a way to succeed. Designed to take the financial strain out of the college process, this award will provide $3,000 a year for up to four years. Students must be residents of Idaho, graduates of an Idaho high school, attending an eligible Idaho college and be a United States citizen. They should also meet three of the following criteria:
First-generation college student
Disabled
Migrant farm worker or the child of a migrant farm worker
Demonstrate financial need
Member of an ethnic group such as Native American, African American or Hispanic American
A complete listing of eligible colleges in the state can be found by visiting this link. Applications are accepted by the college or university the applicant will attend.
AT&T/UNCF Community Network Scholarship Program
Available for college freshmen with a minimum GPA of 2.5, this scholarship is open for students majoring in engineering, biology or chemistry. The application deadline is December 20, 2011 and provides recipients with $2,500. Online applications are available by visiting uncf.org.
Hershey's Scholarship
Providing up to $5,000 to Pennsylvania students entering their first year of study in an undergraduate program, this scholarship is open to all majors. It is designed for students who have graduated from JP McCaskey, Lebanon or Harrisburg High schools in Pennsylvania.
Applicants should provide their high school transcripts, letter of recommendation, and a biography of 300 words as well as demonstrate financial need. They should also complete the FAFSA as part of their application. More information on eligible schools and the scholarship can be found at www.uncf.org.
Hallie Q. Brown Scholarship
Helping black women earn their college degrees, this scholarship is offered to women who can demonstrate financial need. Applicants must be recommended by an active member of the National Association of Colored Women's Clubs. A "C" average is required of students who have completed at least one semester of college.
Applications are only available through the NACWC sponsor and should be mailed to Dr. Geraldine Jenkins, 408 Alexander Place, East St. Louis, IL 62207.
HBCU Study Abroad Scholarships
There are many benefits to studying abroad, but minority students are typically underrepresented in these endeavors. The Historically Black Colleges and Universities scholarship provides $2,000 to help students in need take advantage of these amazing opportunities.
Students must be attending an HBCU that is affiliated closely with the IES Abroad consortium. Upon their return to the country, these students will be required to submit a one-page statement describing their experience abroad and how it helped them grow. Additional information is available here.
Development Fund for Black Students in Science and Technology
Available to African-American undergraduates studying any of the scientific or technical fields, this program offers up to $2,000 per year. Renewable for up to four years, the DFBSST Board of Directors will make final determination on recipients based on academic achievements, financial need and personal essays.
Students applying will be African-American undergraduate students currently enrolled at a predominantly Black college or university. Students shall demonstrate financial need, have recommendations from teachers and guidance counselors, show financial need and provide a personal essay. More information on eligibility requirements can be found here.
National Facility of Black College Leaders
With a stated goal of strengthening and supporting black student leaders at historically black universities, this scholarship provides funds to students enrolled in technical or scientific fields of study. More information is available by visiting www.nfbcl.org and contacting the agency at www.thurgoodmarshallfund.net. Interested parties can also contact Tamekia Jackson at (202) 747-7181 or tamekia.jackson@tmcfund.org.
Ron Brown Scholar Program
Targeted at African-American high school seniors who will be attending college, this program awards $40,000 that will be distributed throughout the student's college career. The renewable scholarship is open to all disciplines and may be used for tuition and other college-related expenses.
The application deadline for this scholarship is January 9th. Students must send all application materials in one packet. The materials shall include the following:
Two letters of recommendation
Transcripts
SAT or ACT scores
One essay that responds to a specific question and another on a topic of your choice
Completed application
The application is available at www.ronbrown.org. Additional information can be found here. Interested students can also email info@ronbrown.org for more information on this valuable scholarship.
Jackie Robinson Foundation
Minority high school seniors who have shown leadership abilities and can show financial need are welcome to apply for this scholarship. The scholarship amount is $7,500 awarded annually throughout the college experience. Open to students in all fiends of study, applicants should meet the following requirements:
Be a graduating minority high school senior
Have plans to attend an accredited four-year institution
Demonstrate leadership potential
Prove dedication to community service
United States citizenship is required
SAT minimum combined score of 1,000 or composite ACT score of 22
Applicants will submit an application online by following this link. A letter of recommendation must be submitted online and the ACT or SAT scores should be sent directly from the testing agency.
The online process must be used as mailed, e-mailed or faxed applications will not be accepted. When students are invited to an interview with one of the regional committees, they will be required to bring their official high school transcript, proof of U.S. citizenship and their Student Aid Report.
Online applications are available October 15 and the final deadline is March 30, 2012. Students will be notified of their application status by April 30, 2012. Interviews will take place during the month of May and the final selection announcements will be made June 15, 2012.
APS Minority Scholarship
Minority students can apply for this scholarship if they are majoring in physics. The award pays $2,000 per school year for new minority scholars and will pay $3,000 for students who renew the scholarship. The money can be used for room, board, tuition, books and other educational materials. Students are also paired with a local mentor and an APS mentor to assist them as they work towards their degree and plan for their future.
Students who are African-American, Hispanic-American or Native American and are permanent residents of the United Stats are welcome to apply. They should be high school seniors, college freshman or sophomores at the time of application.
Applications should be completed online at this secure website and submitted along with a personal statement. Reference forms should be scanned and emailed to the office with at least one reference coming from a science or math professor or teacher. Renewal students shall provide references from two professors. Official transcripts should be sent directly from the institution along with SAT or ACT scores.
An application instruction guide is available at www.aps.org.
Xerox Technical Minority Scholarship Program
Offered by the Xerox Corporation, this program awards between $1,000 and $10,000 to qualified minorities enrolled in a technical degree program. Students must be enrolled on a full-time basis with a "B" average of better. They should be working towards an MS or PhD in a technical science of engineering. Students must be part of a minority group and have tuition-related expenses that are not covered by other scholarships or grants.
A printable application should be filled out by the student. The Financial Aid office will complete the bottom half of the form. The entire application should be returned to Xerox along with a copy of the applicant's resume. The application is available here, and should be returned to the following address:
Xerox Technical Minority Scholarship Program
150 State Street, 4th Floor
Rochester, New York 14614
The deadline is September 30th of each school year and questions can be directed to xtmsp@rballiance.com. Award recipients will be notified by the end of December.
Bill Dickey Scholarship Association
Golf isn't just for the middle-aged businessmen. It's a game that can be embraced by people of all ages and ethnic groups. This scholarship is designed to increase the number of minority youngsters involved in the game of gold.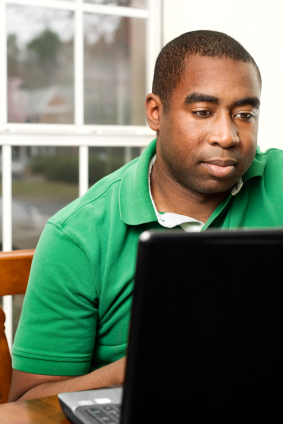 Awarding grants ranging from a one-time award of $1,000 up to $3,500, this scholarship is based on a combination of academic achievement, entrance exam scores, references, golfing ability, community service and financial need.
High school seniors and undergraduate students are welcome to apply. Application deadlines are in April. Students are required to have a minimum GPA of 2.5 as well as proven participation in the community and a love of golfing. They will answer an essay question that must be typed on standard paper. Personal references are required from people who are familiar with the student.
Completed applications must be mailed to the Bill Dickey Scholarship Association at 1140 East Washington St., Ste. 103, Phoenix, AZ 85034.
More information on the scholarship is available at www.nmjgsa.org. Links are available on this page for detailed application instructions and guidelines.
AICPA Scholarship for Minority Accounting Students
The field of accounting is lucrative and growing. Minority students who are pursuing degrees in accounting qualify for this lucrative scholarship. The program seeks students with proven academic records, leadership abilities and a commitment to pursing their CPA designation.
Visit this link for more information on the program.
Students can receive between $1,500 and $3,000 per academic year throughout their college experience. Students must write an essay describing how they would advocate for the CPA profession. They must be involved in community service. The application deadline is April 1 and the potential recipients will be notified by May 1.
A second review process includes signed letters of recommendations, one which shall be from a licensed CPA. Official transcripts will be required along with a copy of an acceptance letter to the student's college of choice.
Students are required to have at least a 3.3 GPA and be enrolled full-time in an accounting program. United States citizenship or permanent residence status is required and the student should have some level of financial need.
Additional questions regarding this scholarship can be answered by emailing scholarships@aicpa.org.
Ronald McDonald House Charities and the United Negro College Fund
RMHC has paired with the UNCF to help minority students pay for their college education. Graduating high school seniors can apply for one of four different scholarships, including one that is geared specifically to African-Americans.
The RMHC/African-American Future Achievers has the following eligibility requirements:
Students should be high school seniors and younger than 21 years old
Applicants must be eligible to attend a two- or four-year college with a full course of study
Students must be legal United States residents living in a participating RMHC Chapter's geographical area
At least one parent must be of African-American or Black Caribbean heritage
Students can apply online here. The application is open starting on November 11, 2011 and will close on January 27, 2012.
Congressional Black Caucus Foundation Scholarship
Academically talented and motivated students who are pursuing their undergraduate, graduate or doctoral degrees on a full-time basis are invited to apply. The Environmental Studies Scholarship focuses on students who are pursuing a career in the environmental sciences. Additional information is available here for this scholarship that will pay $10,000 for one year of study.
Students must have a GPA of at least a 2.5 and be enrolled full-time. The application deadline each year is in April. Applications will include a completed application form, personal essay, two letters of recommendation, copy of Federal Student Aid Report, resume, sealed transcripts and a recent photograph.
CBCF and Wal-Mart Strive for Excellence Scholarship
The Congressional Black Caucus Foundation has also teamed up with Wal-Mart to provide college funds to deserving black students. Applicants should have a 2.5 GPA and be enrolled full-time at a college. They should have proven leadership ability and be active in their community.
The application deadline is April 1 and all applications should include a completed form, personal statement essay, two letters of recommendation and a copy of the Federal Student Aid Report. Students should also include a one-page resume showing their extracurricular activities, employment, community service, honors and special skills. A photograph suitable for publication should be included and official transcripts should be sent directly to the scholarship foundation.
Additional information is available at www.cbcfinc.org. Interested students can call (202) 263-2800 for additional information or email scholarships@cbcfinc.org.
Other Resources for Students
Resources for college scholarships include employers, clubs and community organizations. Students should look for scholarships at their parent's place of employment as well as their own. Talk to community organizations such as the local Rotary Club to see if they have any programs.
While most scholarships are only for a few hundred to a few thousand dollars, the amounts can be combined, creating a greater impact. Apply for everything you qualify for and you will watch your college tuition costs gradually lower.
College Grant Information By State